Bitcoin Poised for $32,000 Surge While BTC20 Skyrockets to $340,000 in Presale Opportunity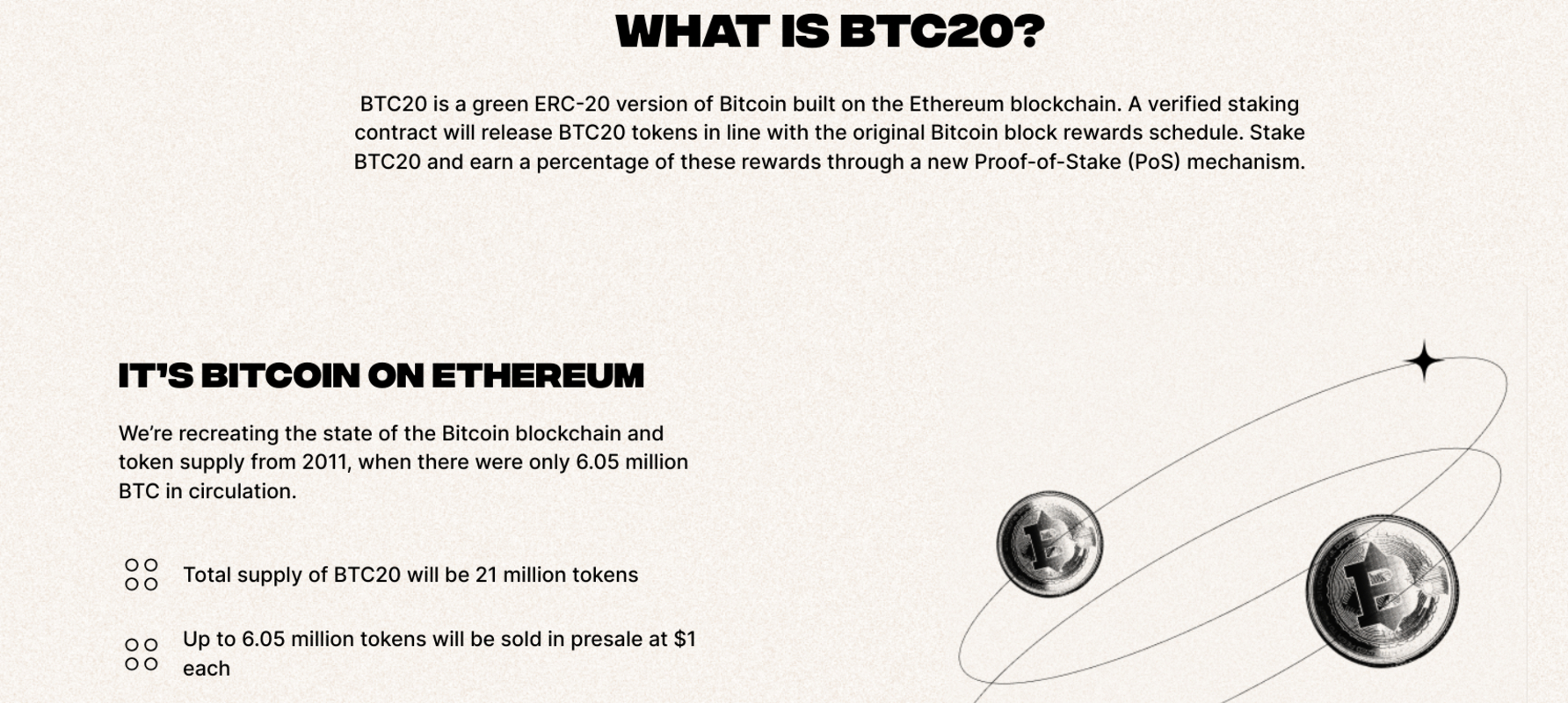 The bitcoin price has reclaimed $30,000 and needs to break resistance at $32,000, but the new cryptocurrency BTC20 has pumped to $342,000 in a little over 24 hours.
Aiming for a soft cap target of $3 million in its presale, so-called 'Ethereum Bitcoin' BTC20 looks set for stratospheric gains that will likely eclipse bitcoin's current advance.
Still, bitcoin is trading at $30,240, so still presents an enviable entry point at this juncture, given that Standard Chartered Bank recently slapped a 2024 price target of $120,000 on the top crypto.
However, think how much could have been made if the coin had been bought in 2011 when it was worth $1. Well, BTC20 provides new entrants with precisely that opportunity.
BTC20 has turned back the bitcoin blockchain to 2011, which means you can buy the coin for $1. BTC20 is mirroring the block production and minting process of the years since 2011 by building it into the design of its novel staking system, in which token holders can earn up to 65% APY.
The crypto community is sitting up and taking notice of BTC20. Beincrypto, Cointelegraph, Coingape, and Finbold have all featured the coin. YouTubers are starting to pick up on the coin, too, with German crypto trading channel Smallcap DE predicting outsized returns when BTC20 lists.
BTC20 gains could range from 81,000% to 3,000,000%

If you had bought bitcoin in 2011 and held it until today, you would be sitting on a gain of 3,000,000%. Although it might sound fanciful to be able to repeat such a parabolic move, there's an as-yet little-known 'Bitcoin' alternative that has returned 81,088% to investors.
The coin is Harry Potter Obama Sonic 10 Inu, also known as HPOS10I. It is actually a meme coin that uses the ticker $BITCOIN. At the time of writing, it has a market capitalization of $73 million on a price of $0.073 but has traded as high as $0.082 today.
HPOS10i has gained 81,088%, rising from $0.0001010 on May 10th to an intraday high of $0.08292 on 20th July.
OK, so that's not quite a 3,000,000% return on investment, but 81,000% is a pretty big number, and, what's more, it was achieved in a fraction of the time it has taken bitcoin to deliver those returns for its 2011 buyers.
There are, of course, more serious imitators of bitcoin that do have a value differential. Bitcoin Cash (BCH), for example, has a much larger block size than bitcoin – 1MB vs 32 MB. Bitcoin SV (BSV) can have a maximum block size of up to 4GB.
Bitcoin Cash has seen its price rise on the back of bitcoin's performance and renewed interest from institutional-focused exchange EDX. BCH is 130% higher over the past 30 days.
$BTC20 plays on the bitcoin clone theme. However, unlike BCH and BSV it is not a fork of the original blockchain but is built on Ethereum.
Bitcoin alternative BTC20 token is superior – more versatile, and powerful

In many ways, Ethereum is superior to bitcoin, primarily because it can run dApps (decentralized applications) – or smart contracts. It also recently underwent a major upgrade to transform the network with a Proof of Stake consensus mechanism for verifying blocks.
This means that Ethereum addition to running dApps, unlike the bitcoin protocol, is also more efficient and uses a fraction of the power consumed by bitcoin's Proof-of-Work-based system.
BTC20 will be a beneficiary of the association with the bitcoin brand name in the same way as the other bitcoin alternatives mentioned here.
The new BTC20 cryptocurrency will be much easier to use than bitcoin, and because of its Ethereum provenance, it will become cheaper to use over time as the upgrades of the network continue.
However, BTC20 has something else going for it that none of the aforementioned bitcoin clone coins have – staking.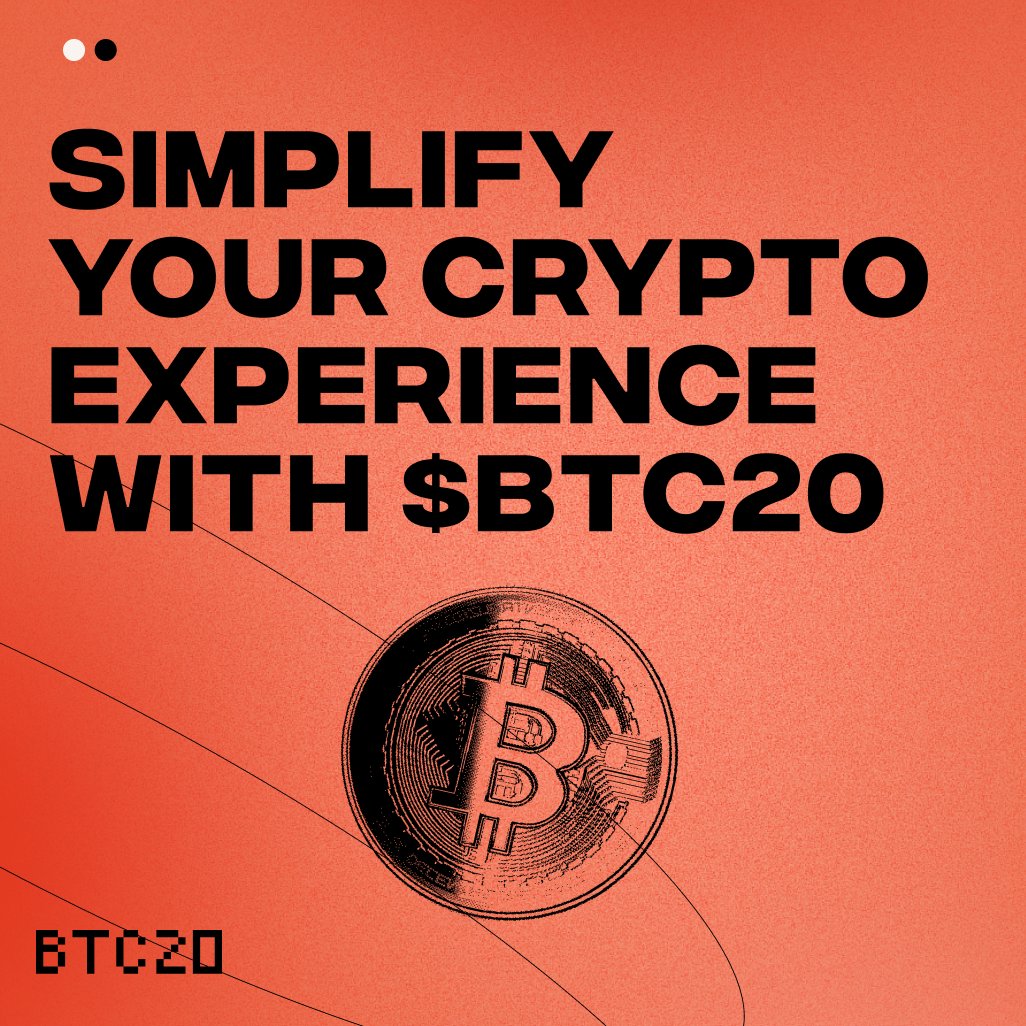 Stake-to-earn with BTC20 and grab 65% APY

Bitcoin miners are rewarded with 6.25 BTC for each block mined. BTC20 is keeping the rewards ethos but doing things slightly differently.
BTC20 will reward stakers, depending on the proportion of the staking pool they own and the rate of block production of the original bitcoin chain since 2011.
This means that the number of holders staking has no bearing on the size of the token unlock. Here are some examples:

Example 1
If 6 BTC20 were to be unlocked, with an assumed staking pool of 100,000 BTC20, and you were staking 20,000 BTC20, you would receive one-fifth of the rewards. In this example, your earnings would be 1.2 BTC20 tokens.
Example 2
Assuming the following:
User stakes for 1 year
Rewards are at their current levels (6.25 BTC20 per block)
Around 50,000 blocks are 'mined' per year
User stakes 5,000 BTC20
The total staking pool is 500,000 BTC20
In example 2, the holder would have 1% of the pool so would accrue rewards of 3285 BTC20 over 12 months, which equates to an annual percentage yield (APY) of 65.7% – see screenshot below:

BTC20 to get price pump from bitcoin's 4-yearly halving rally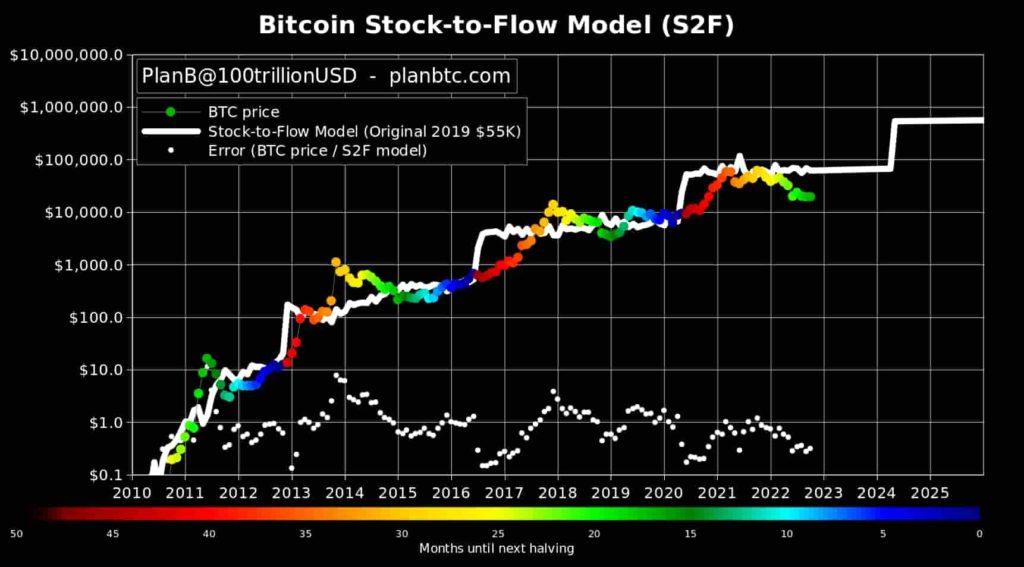 'Halving' refers to the 50% cut in block rewards for bitcoin miners that occurs every four years as part of the way the protocol was designed, slowing down the emission of new coins. The next halving takes place on April 26th, 2024.
As the chart above shows, bitcoin could rally past $50,000 next year if past performance serves as a guide.
Over the previous cycle, the run-up to the halving date has always seen the price of bitcoin rise dramatically. This cycle will, in all probability, be no different. Rewards will halve from 6.25 BTC to 3.125 BTC.
$BTC20 could reach its soft cap target of $3 million very soon

The BTC20 presale has a soft cap of $3 million but an oversupply option of a second tranche – $3,050,000.
Instead of waiting for the possibility of that second stage, buyers who have done their research may wish to get in on the action now to avoid disappointment because the initial $3 million target could be hit early next week.
The crypto market is consolidating before what could be the start of the bitcoin halving rally, so there couldn't be a better time to get into the market.
Of course, never invest what you can't afford to lose. With that caveat emptor warning under your belt, loading up on BTC20 is the perfect – and only – way to get back into bitcoin at $1.
To buy BTC20, head over to the website and pay in Ethereum or USDT by simply connecting your crypto wallet.

---