Bitcoin Miners Sold 63% More Coins Than Generated In a Day
With yesterday's correction in ethereum (ETH) and many DeFi tokens also spilling over into bitcoin (BTC), Bitcoin miners sold BTC 844 (USD 9.5m) in a day, or 63% more coins than they generated in the same period of time.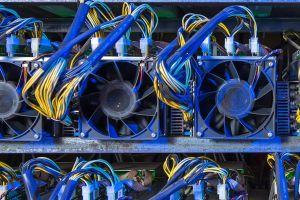 Also, according to data from ByteTree, miners have continued to offload more bitcoin than they have mined this week, with a net outflow of BTC 812 recorded for the past 7 days. The level of weekly outflows from miners follows roughly in line with figures from last week, although it represents significantly increased selling on the part of the miners compared to the situation in mid-August when the weekly outflows stood at BTC 171.


The change in miner balances was also pointed out by analytics provider CryptoQuant, calling the outflows "unusually large," and added that some of the coins have been sent to exchanges.


Miners sending larger amounts of bitcoin to exchanges to offload them might negatively impact prices. However, miners also have the option of offloading coins via over-the-counter (OTC) trading services instead, which does not have the same direct effect on market prices.
Commenting on the news, one Twitter user in the same thread warned of a "Big correction on its way," while another pointed out that miner outflows in the area 400 to 600 BTC is "not that much." The 24-hour BTC trading volume surpassed USD 18bn today.
"Pools are basically pass-through entities — i.e. block rewards get almost immediately distributed to their miners. I've never seen any evidence that wallet outflows are a predictive indicator for any market movements. Have you?" another user added.
As of press time on Thursday (11:17 UTC), bitcoin was still down more than 1% over the past 24 hours after the sell-off yesterday, currently trading at USD 11,292 per coin. Over the past 7 days, the coin is down by almost 1%.
---