Bitcoin Consolidates as Low Cap Altcoins Rally
Bitcoin price is struggling to move higher, but it is holding the USD 9,000 support.
A few low cap altcoins such as TNT, POWR, AST and ICX started an upside move.
Binance Coin rallied by more than 25% today and moved above the USD 10 resistance.
There was no substantial move in major cryptocurrencies such as Bitcoin, Ethereum, Ripple, Bitcoin cash and Litecoin. It seems like prices are consolidating above key support levels. On the other hand, a few low market cap coins were able to attract investors and traded higher.
Bitcoin
The past three sessions were mostly quiet since bitcoin price traded in a tiny range and did not make an upside move above USD 9,500 resistance.
On the positive note, there was no downside break below the USD 9,000 and USD 8,800 support levels. As long as the pair is above the stated USD 8,800 support, it could slowly rise to USD 9,500.
Above USD 9,500, the USD 9,600 is a key resistance on the way to USD 10,000. On the flip side, a break below the USD 8,800 support may perhaps kick start a fresh downside wave towards USD 8,200.
Ethereum
Ethereum seems to be struggling and it is currently trading below the USD 700 support. The current price action in ETH/USD points an increase in selling pressure from the USD 705-710 resistance region.
If the pair fails to stay above an important support at USD 680, there can be a sharp downside move. A recovery could start if ETH buyers succeed in pushing the price back above the USD 710 level.
Bitcoin Cash and Ripple
Bitcoin cash is trading slightly higher towards USD 1,050 and is currently gaining 1%. On the downside, the USD 1,020 support is acting as a major buy zone. To the topside, the USD 1,050 and 1,080 are key resistances.
Ripple remained below the USD 0.80 pivot level. It seems like the XRP/USD is consolidating below USD 0.80, and it is preparing for the next major move.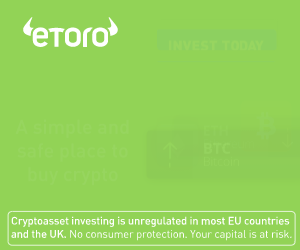 Other Altcoins Market Today
Binance Coin (BNB) rose sharply today and gained more than 25%. BNB price traded above the USD 10 resistance, which is a positive sign. The main driving force behind the current rally was 'Binance Chain' announcement by the company. "As a public blockchain, Binance Chain will mainly focus on the transfer and trading of blockchain assets, as well as provide new possibilities for the future flow of blockchain assets," according to Binance.
Overall, the current market sentiment is neutral to bearish. Bitcoin price must stay above the USD 9,000 and 8,800 support levels to avoid further losses.