Bitcoin Cash Faces Increased Selling Pressure Ahead of Hard Fork
With the Bitcoin Cash (BCH) hard fork fast-approaching, BCH inflows to exchanges reached their highest point in eight months, and it appears that more market participants want to sell than buy the coin, according to the data provided by blockchain analysis company Chainalysis.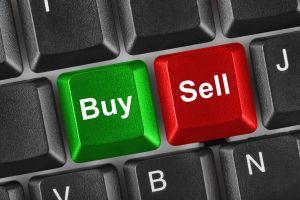 Another hard fork is coming to Bitcoin Cash on November 15, 2020, following a series of disagreements and tensions related to the project's future and the proposed changes in the underlying code.
According to Chainalysis' Market Intel, BCH inflows to exchanges in the last day hit BCH 271,220 (USD 70m), which is the highest level they reached in the last 244 days, or since mid-March. They came relatively near to this number in early September with a jump to BCH 258,528, which coincided with a sharp selloff in the whole market that week. This number also surpasses the 7-day average of BCH 163,674 and 180-day average of nearly BCH 80,000.
Inflows to exchanges fluctuate with changes in market sentiment and "an increase in inflows suggests increased selling pressure in the market," according to Chainalysis.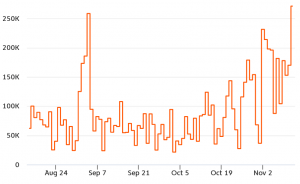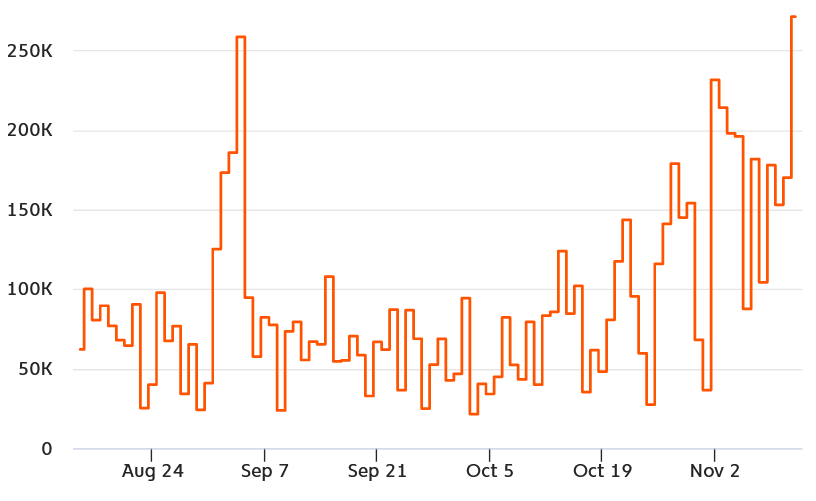 Furthermore, those assets that are held on exchanges increase if more market participants want to sell the coin than to buy it, as well as if buyers choose to store their assets on exchanges, said Chainalysis.
The change in BCH held on exchanges in the last day is BCH 70,320, down nearly 28%. Nonetheless, this is still above the 180-day average of some BCH 10,500.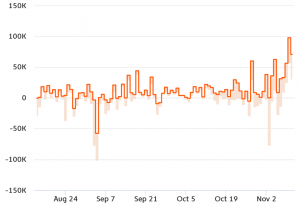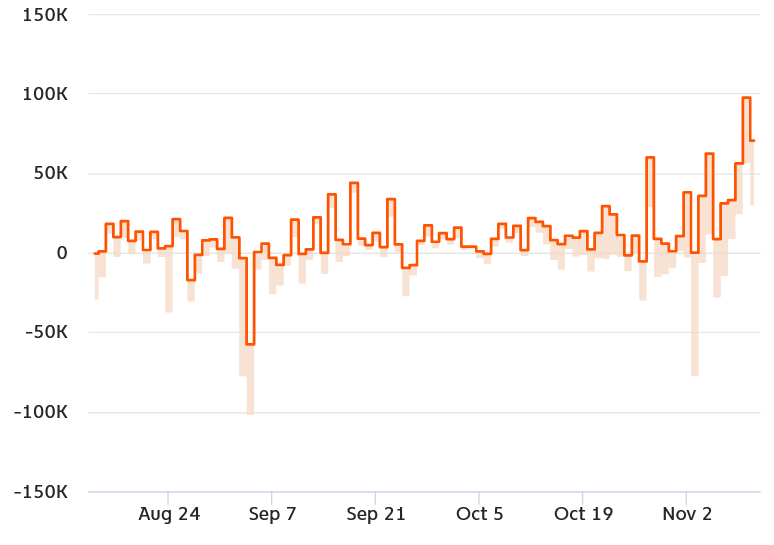 Market Intel also offers a look into the BCH trade intensity. This metric compares the value of order book trades to exchange inflows, and if there is an increase in trade intensity, that "suggests more market participants want to buy than to sell." In BCH's case specifically, the median trade intensity in the last day is 10.23, below the 180-day average of 27.4, or the 7-day average of 15.28.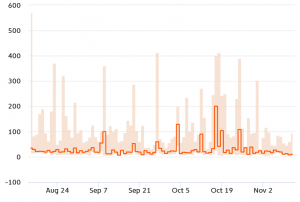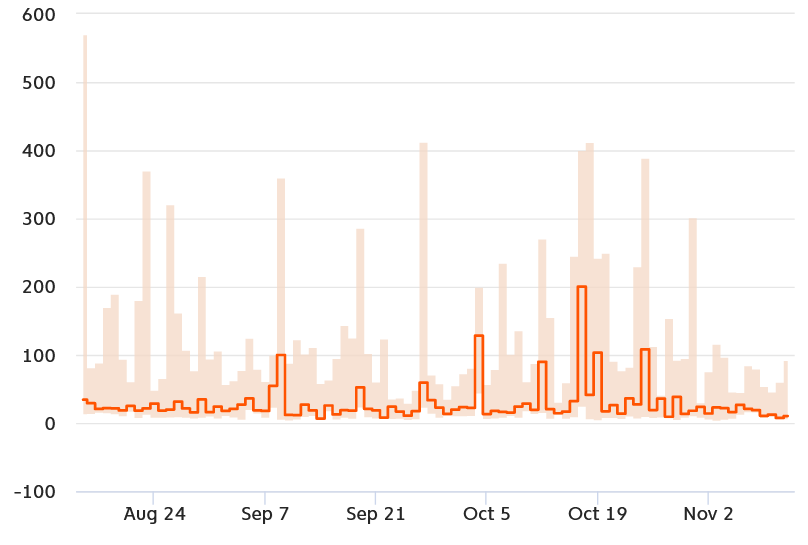 At the time of writing (14:24 UTC), BCH, ranked 6th by market capitalization, trades at USD 257 and is down by almost 1% in day and is unchanged in a week and a month. The price is down by almost 9% in a year.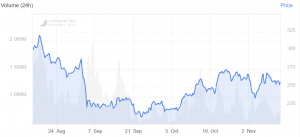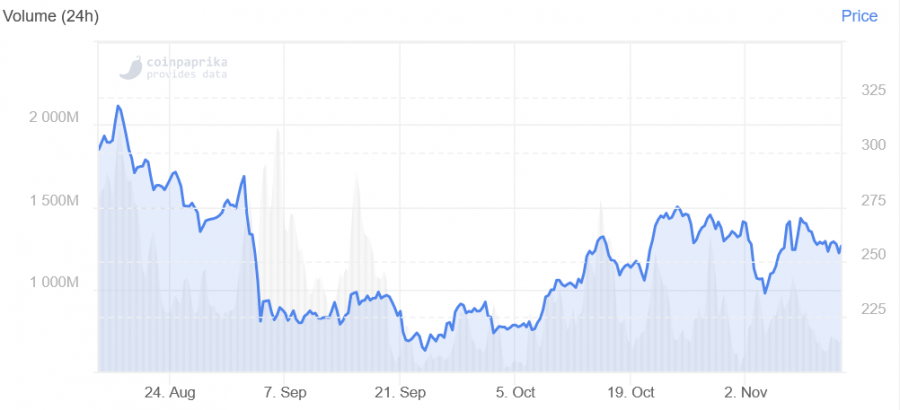 ____
Learn more: The Looming Bitcoin Cash Hard Fork: Here's What You Need to Know
---