Bitcoin Bomb 'Hoax' Appears to Have Failed Spectacularly
Companies in English-speaking countries all over the world have reportedly received bomb threats from people claiming to have planted explosive devices in recipients' buildings – which they will only refrain from detonating should they receive USD 20,000 in Bitcoin.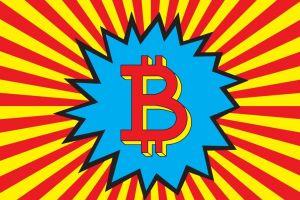 Police forces across the United States say they have received multiple reports of emailed threats, with similar announcements made in New Zealand. However, numerous police spokespeople have already called the threats a "hoax." And it seems any would-be scammers have so far failed utterly in their efforts – with zero transactions recorded in the scammers' wallet the time of writing (UTC 05:50 AM).

__
However, the apparent scam has succeeded in causing widespread disruption, though, particularly in the United States and Canada. Media organizations including Pennsylvanian local newspaper the Tribune-Democrat, software companies and government buildings in both countries were all evacuated as police were called out to investigate claims.
In some emails, the apparent scammers claimed they would only "call off" their "man" if the recipients made a Bitcoin transfer.
Internet users have claimed that the threats can be traced to a server in Moscow, while some versions of the email threat published online appear to be written in somewhat poorly worded or broken English, although there appears to be little concrete evidence to suggest there are any clear leads in the case yet.
The text of the scam email:
Subject: Do not waste your time
Hello. My man hid an explosive device (Hexogen) in the building where your business is conducted. My mercenary assembled the explosive device according to my guide. It has small dimensions and it is covered up very carefully, it is impossible to damage the building structure by my bomb, but in the case of its detonation there will be many victims.
My recruited person keeps the area under the control. If any unusual behavioror cop is noticed he will power the bomb.
I can call off my man if you make a transfer. 20.000 dollars is the cost for your life and business. Pay it to me in BTC and I warrant that I will withdraw my man and the device won't detonate. But do not try to cheat- my guarantee will become valid only after 3 confirmations in blockchain network.
My payment details (Bitcoin address): (REMOVED)
You must solve problems with the transaction by the end of the workday, if you are late with the money the device will detonate.
Nothing personal this is just a business, if you don't transfer me the bitcoins and a bomb explodes, next time other companies will send me more money, because this is not a one-time action.
For my safety, I will no longer log into this email. I check my address every forty min and if I receive the payment I will order my person to get away.
If the explosive device detonates and the authorities see this letter: We are not terrorists and dont assume any liability for explosions in other places.
_________
Per Wired, the FBI is "working with United States law enforcement" on the case, with Oklahoma police stating, on Twitter that "no credible threat [has been] found at this point." Ottawa police labelled the bomb threats an "unfounded email threat to local business and individuals," and New Zealand cyber security agency CERT NZ called them an "opportunistic scam."
Meanwhile, the U.S. National Cybersecurity and Communications Integration Center recommends the following actions, in case you receive a bomb threat email:
____
Reactions, comments and jokes:
___
___
____
___
___
___
___
____
____
____
___
---