$BITCOIN And $BITCOIN2 Price Pump After Uniswap Listings - Can Rising Crypto $BTC20 Also Explode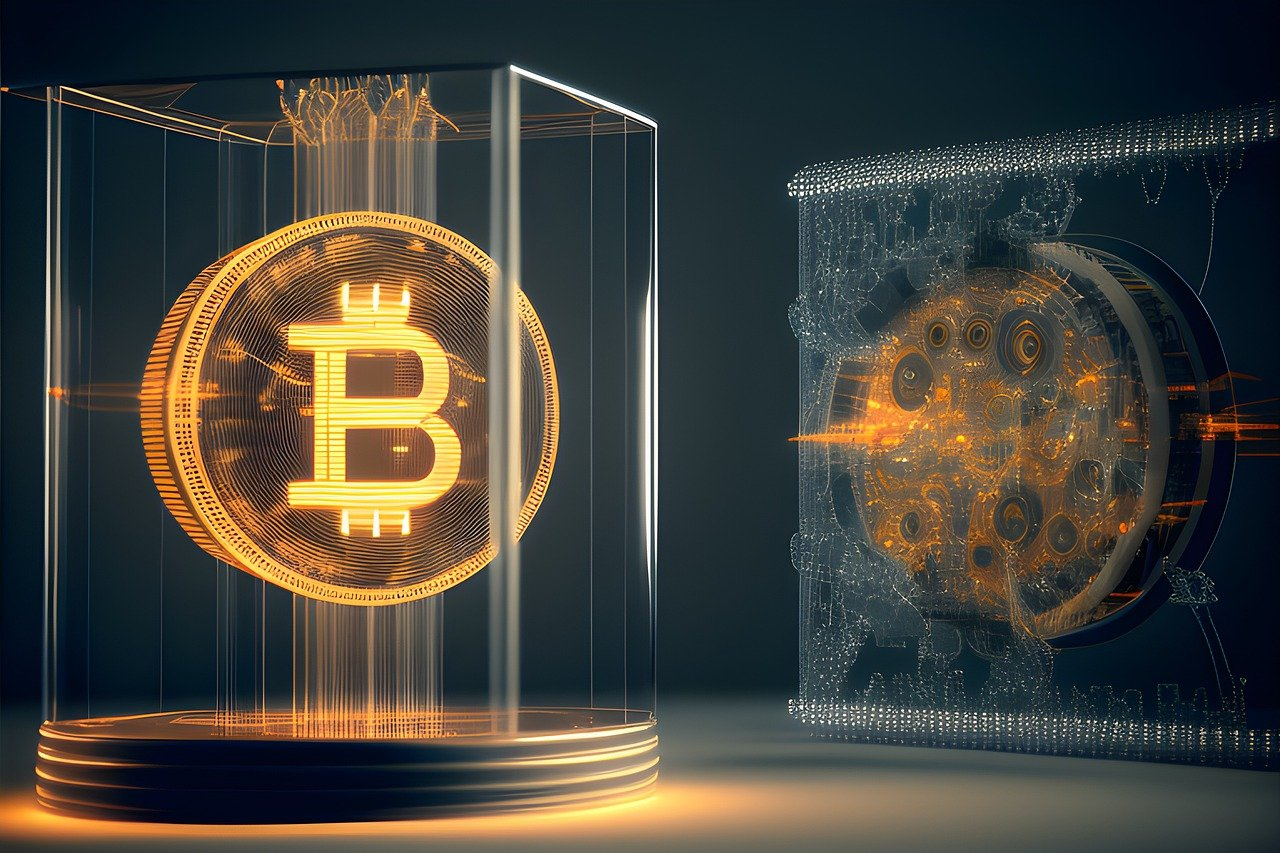 Bitcoin is making a come back in an unlikely way, the sudden rise of ERC-20 based Bitcoin off-shoot projects has gained significant traction over the past week as Bitcoiners race to secure newfound gains.
In the freshest development for the top coin since BRC-20 tokens exploded onto the scene in late Spring, a new carnation of Bitcoin tokens are garnering significant attention in the ERC-20 space.
BITCOIN ERC-20 Token Surges +9,500%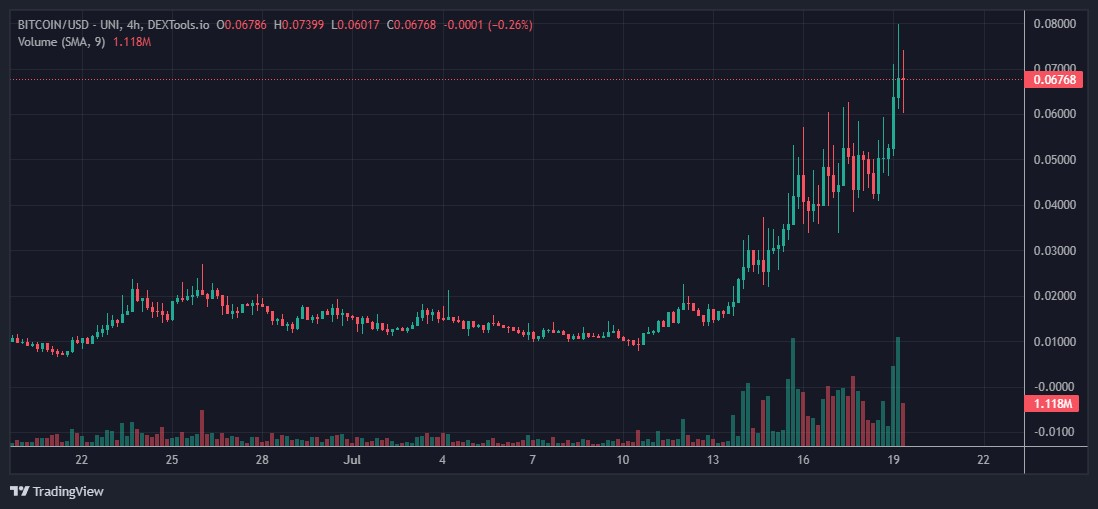 A straight-to-DEX ERC-20 token going by the ticker BITCOIN has surged to become the number 2 trending coin on DEXtools following a sensational +94% rally over the past 24 hours.
Driven by an influx of $8.7m in volume over the past 24 hours, the latest surge now brings BITCOIN's total on paper gains to an eye-watering +9,500%.
A growing legion of 6.7k holders demonstrate the appetite of investors, keen to get in on the next Bitcoin off-shoot,
BITCOIN2 Token Gains +2,000% in Just 3 Days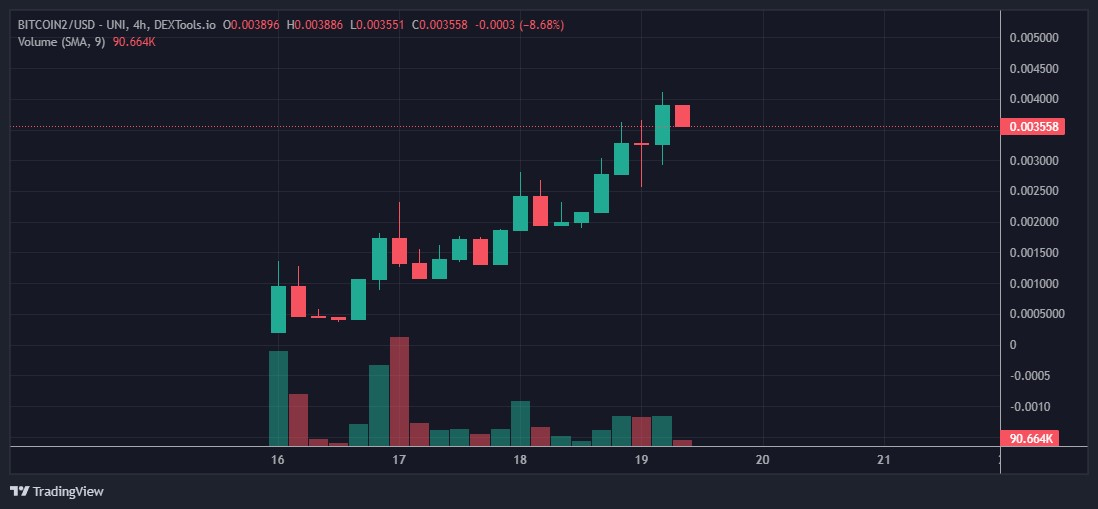 This has been matched by the seismic return of another straight to DEX copycat called BITCOIN2.
Quick of the mint just 3-days ago, BITCOIN2 has already seen a magnificent +2,000% return since launch.
This has likewise been powered by an insane influx of volume, with $2.2m flooding into the project in just the last 24 hours - an impressive display by 914 holders.
However, BITCOIN2's initial success may well be short-lived as the token has entered a -9.18% localised retracement over the past 24 hours.
Are Bitcoin ERC-20 Tokens Doomed to Fail?
Despite surging popularity for straight to DEX Bitcoin off-shoots, many are wondering whether these unlikely tokens are doomed to fail.
Indeed, it is not uncommon for straight to DEX coins to flop dramatically after a sizeable pump - and worse still with uncommitted development teams and insane tokenomics these issues can worsen.
This is likely to be the case for both BITCOIN and BITCOIN2 (which has already begun retracement).
However, despite these concerns around straight to DEX offerings, there is still hope for an ERC-20 Bitcoin off-shoot with longevity.
Introducing BTC20: a Genuine Bitcoin Offshoot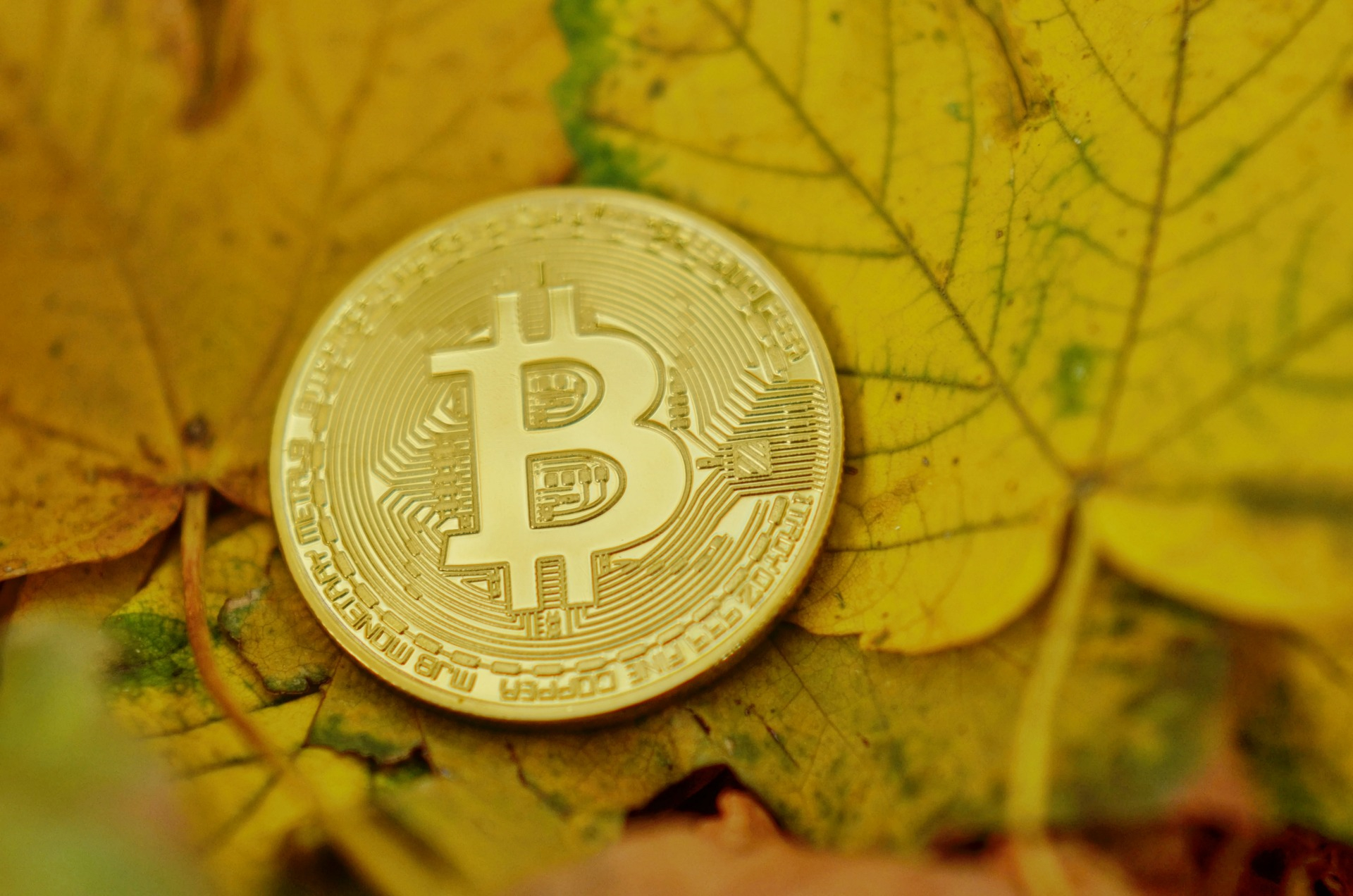 Another ERC-20 Bitcoin project taking a unique approach (avoiding a straight to DEX launch) is BTC20.
An offshoot project with a difference, BTC20 has been created by a serious development team with an incredible 120-year vision for project growth - already experiencing an almost $200k influx of volume in the first 24 hours.
Better yet, by avoiding the pump-and-dumps that characterise straight-to-DEX launches, BTC20 is forging a dedicated community of holders through a novel presale fundraise.
What is BTC20 and How is it Different?
Have you ever wondered what it would be like to own an entire Bitcoin? Sat on the side-lines watching BTC making yet another all-time high, pondering how much you could've made if you'd just been around in the early days?
BTC20 is Bitcoin, but better... Built to stand the test of time using ERC-20 proof-of-stake technology as its backbone, BTC20 holds the promise of minting an entirely new generation of Bitcoiners with the added promise of a greener network and passive income generation.
BTC20 Reduces Bitcoin Carbon Emissions by 99.95%
Indeed, for years now Bitcoin's proof-of-work model has drawn massive criticism due to excessively high energy consumption - powered all too often by dirty power-grids contingent on coal-fired power stations.
This has been a leading issue for Bitcoin globally, cited as the reason Beijing banned Bitcoin mining , in 2021 it was reported that the Bitcoin network was responsible for 113 metric tons of carbon emissions.
An outlandish increase from just 0.9 metric tons in 2016, this problem is only set to get worse as future halving events and increased difficulty rates in future take their toll on miners.
BTC20 is the solution to this challenge, offering a shift to far cleaner and less demanding proof-of-stake blockchain technology for future Bitcoin transactions.
But this is more than just a sustainable solution to Bitcoin's dirty energy problem, BTC20 has become an opportunity to re-imagine the way Bitcoin benefits holders.
Staking Rewards for Bitcoin Through BTC20

Holder benefits will be delivered through a novel stake-to-earn mechanism, set to launch in Q4 of this year, offering the promise of double-down rewards for those committed to holding, with rewards issued proportionally to staking quantity.
The staking mechanism will seek to distributed a huge swathe of locked tokens (a minimum of 14.95m unsold in the presale) in a gradual token release set to match the Bitcoin network.
Staking rewards are tied to both the staking quantity and blocks validated, with 6.5 BTC20 per 1 block validated forming the bedrock of the staking rewards.
This can be seen in the example below, where if a holder stakes 5,000 BTC20 for a one year period, they will receive approximately 3,285 BTC20 in rewards - given a rough APY of 65.70%.

At an alluring presale price of just $1 per BTC20 token, interest is surging as Bitcoiner's race to secure a slice of the 3 million tokens up for grabs in the presale.
Imagine the possible growth, if BTC20 gains even 10% of Bitcoin's market cap (10% = $58bn today) then BTC20 would be worth $2,790 - a 278,900% increase.
With a tokenomic supply mirroring Bitcoin at 21m tokens, and a dedicated team of developers working on a roadmap with a 120 year view - the long-term sustainability of this project could very well outlive the original Bitcoin itself.
BTC20 has already gained traction with leading crypto analysts such as Jacob Bury, testament to the skyrocket traction surrounding the launch of the BTC20 presale.
You can read the BTC20 whitepaper here to familiarise yourself with the next-generation technology underpinning this exciting project. Also don't miss the chance to connect early with fellow holders on the BTC20 twitter here.
Don't miss your chance to join the ranks of early Bitcoin backers - become a wholecoiner today.
Disclaimer: Crypto is a high-risk asset class. This article is provided for informational purposes and does not constitute investment advice. You could lose all of your capital.
---