Bitcoin and Altcoins Tumbled Post Upbit Investigation
Bitcoin price declined sharply and broke the USD 9,200 and USD 9,000 support levels.
Upbit, South Korea's largest cryptocurrency exchange, was investigated by the local police.
Augur jumped by more than 30% after it was listed on Binance exchange.
There was no upside break in bitcoin price above the USD 9,500 resistance, resulting in a downside reaction. The market sentiment was hit hard after Upbit, on of South Korea's largest cryptocurrency exchanges, was investigated by local police with charges of fake balance sheet and deceiving investors. Altcoins also tumbled and registered heavy declines.
Bitcoin
Bitcoin price struggled to move above the USD 9,500 resistance and declined sharply. There was a sharp downside move in BTC/USD, and the pair broke the USD 9,200 and USD 9,000 support levels. It even settled below USD 9,000 and is currently down 6.2% to USD 8,765 (GMT 9:00).
The price is clearly trading with a negative sentiment and it may perhaps continue to move down towards USD 8,500. On the upside, the previous support levels at USD 9,000 and USD 9,200 are likely to act as resistances if the price corrects higher.
Ethereum
Ethereum also declined sharply and tumbled below the USD 720 and USD 700 support levels. ETH/USD is currently down 8.9% to USD 695, with the next support at USD 680.
If the price fails to stay above the USD 680 support, the next stop for sellers could be USD 650. On the upside, a proper close above USD 720 is must to decrease the current bearish pressure.
Bitcoin Cash and Ripple
Bitcoin cash declined sharply by more than 15% and broke the USD 1,500 support. BCH/USD is currently trading near USD 1,400 and it could decline further in the near term. The next support below USD 1,400 awaits at USD 1,360. On the upside, resistances are at USD 1,440 and 1,460, followed by USD 1,500.
Ripple also tumbled by roughly 16% and declined below the USD 0.75 and USD 0.70 support levels. XRP/USD has turned bearish short term and it will most likely accelerate declines towards USD 0.65.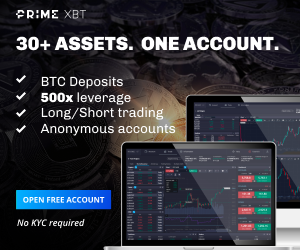 Other Altcoins Market Today
Today, Augur performed well since it was listed on Binance. REP price moved above the USD 50 and USD 60 resistance levels to trade near USD 65.
Overall, there was a change in the market sentiment after Upbit's investigation news. If buyers continue to lose control, there could be more declines in bitcoin and altcoins during the coming sessions.