Binance's Regulatory Hurdles Open Path for Potential CZ Successor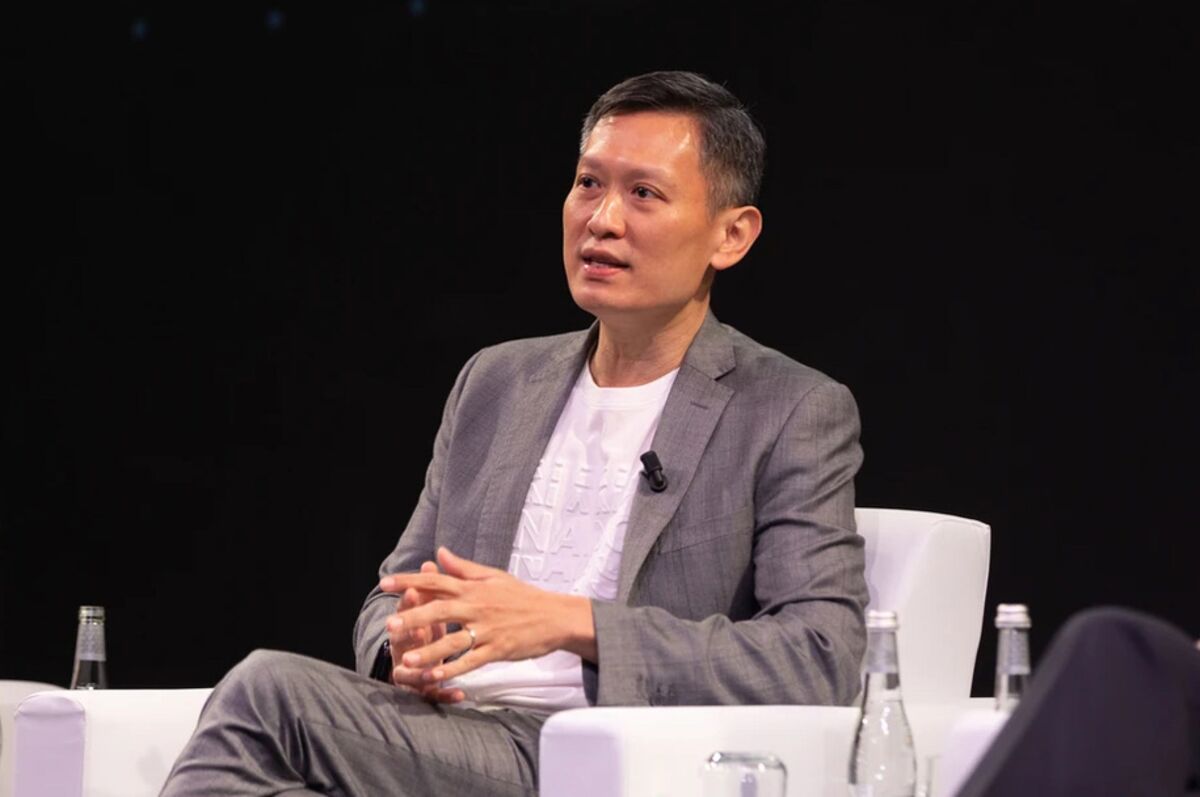 Binance's recent regulatory hurdles have opened up the path for a potential successor to Changpeng "CZ" Zhao, co-founder and current CEO of the platform.
Among the frontrunners for the position is Richard Teng, a civil servant-turned-crypto executive who was recently appointed as head of all regional markets outside of the US, Bloomberg reported, citing people familiar with the matter.
Teng's resume includes senior positions at Singapore's central bank and Abu Dhabi's international free-trade zone, making him an ideal candidate to help steer Binance through the current regulatory hurricane.
One of Teng's first tasks at Binance was to help secure a crypto license in Singapore, at the time one of the most coveted seals of approval in crypto.
The application failed reportedly because Binance's affiliate didn't meet the criteria for protecting against money laundering and terrorist financing.
However, the setback didn't appear to hurt Teng's prospects at Binance, and he was later promoted to head of the Middle East and North Africa, followed by an oversight of Europe and Asia.
Teng's rise has seen him join an inner circle of Zhao confidants that includes He Yi, Binance's other co-founder, with whom Zhao has two children.
In a recent interview, Yi pointed to Teng's regulatory background when asked about his advance, but said other qualities played in as well. "I think he is a very seasoned, professional manager," she said, adding:
"Since he joined Binance, his scope has been continually expanding, and we all like and recognize Richard."
Teng Could Help Binance Navigate Regulatory Hurdles
Binance, which still handles more trading than all other top centralized crypto exchanges combined, has been facing heavy scrutiny from US federal agencies.
The crypto exchange is reportedly facing at least four investigation or enforcement actions in the US, including the lawsuit from the Commodity Futures Trading Commission (CFTC) that alleges Binance knowingly offered unregistered crypto derivative products in the US.
Regulators in Canada and Australia are also looking into its business, and even Dubai, where Zhao is based, has tightened scrutiny of license applicants, including Binance.
However, Teng's appointment to a leadership position may help the beleaguered firm navigate regulatory waters.
"Binance is signaling that they want to work with the regulators," said Campbell Harvey, a finance professor at Duke University.
Last week, the exchange revealed that it has cooperated with US federal prosecutors to seize $4.4 million of crypto assets and freeze accounts connected to North Korean hacking groups.
Binance appears to be gearing up for a period of increased regulatory scrutiny, in part ushered in by the rapid demise last year of FTX, the crypto exchange seen by many as the most potent challenger to Binance's dominance.
Earlier this year, the exchange hired former Gemini Trust COO Noah Perlman, whose resume includes a six-year stint as global head of financial crimes at Morgan Stanley, to run its compliance operations.
Furthermore, the company has consistently claimed that it has increased its compliance team to over 750 people over the past two years.
---