Best Crypto to Buy Trending Today: USTC, APE, HNT, CHZ, LUNC, ALGO, CVX, LUNA, QNT, LDO, IBAT
Disclosure: Crypto is a high-risk asset class. This article is provided for informational purposes and does not constitute investment advice. By using this website, you agree to our terms and conditions. We may utilise affiliate links within our content, and receive commission.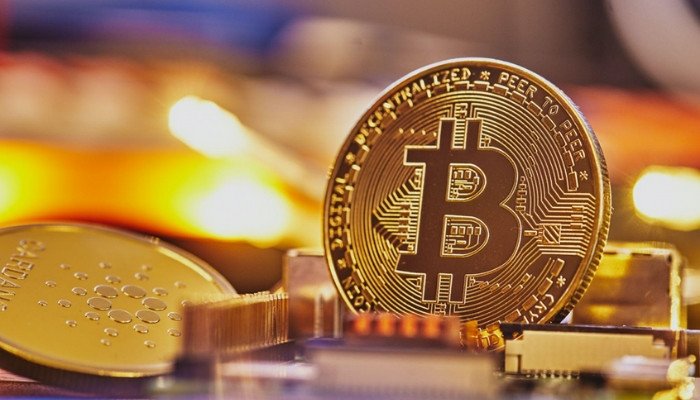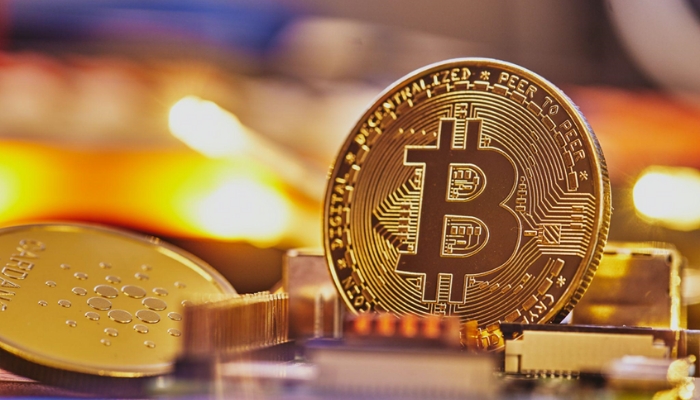 The cryptocurrency market has experienced modest gains over the past day after a correction to begin the week. Despite investors' risk off sentiment heading into FOMC day on Wednesday, it appears that there are still opportunities to profit.
In this article, we'll examine the best crypto to buy trending today:
1. ApeCoin (APE)
APE, the native token for the ApeCoin non-fungible token (NFT) and metaverse ecosystem, is one of the most valuable assets in the market – despite only launching in March 2022. The coin currently trades at $5.87, a 12.53% uptrend in the past day.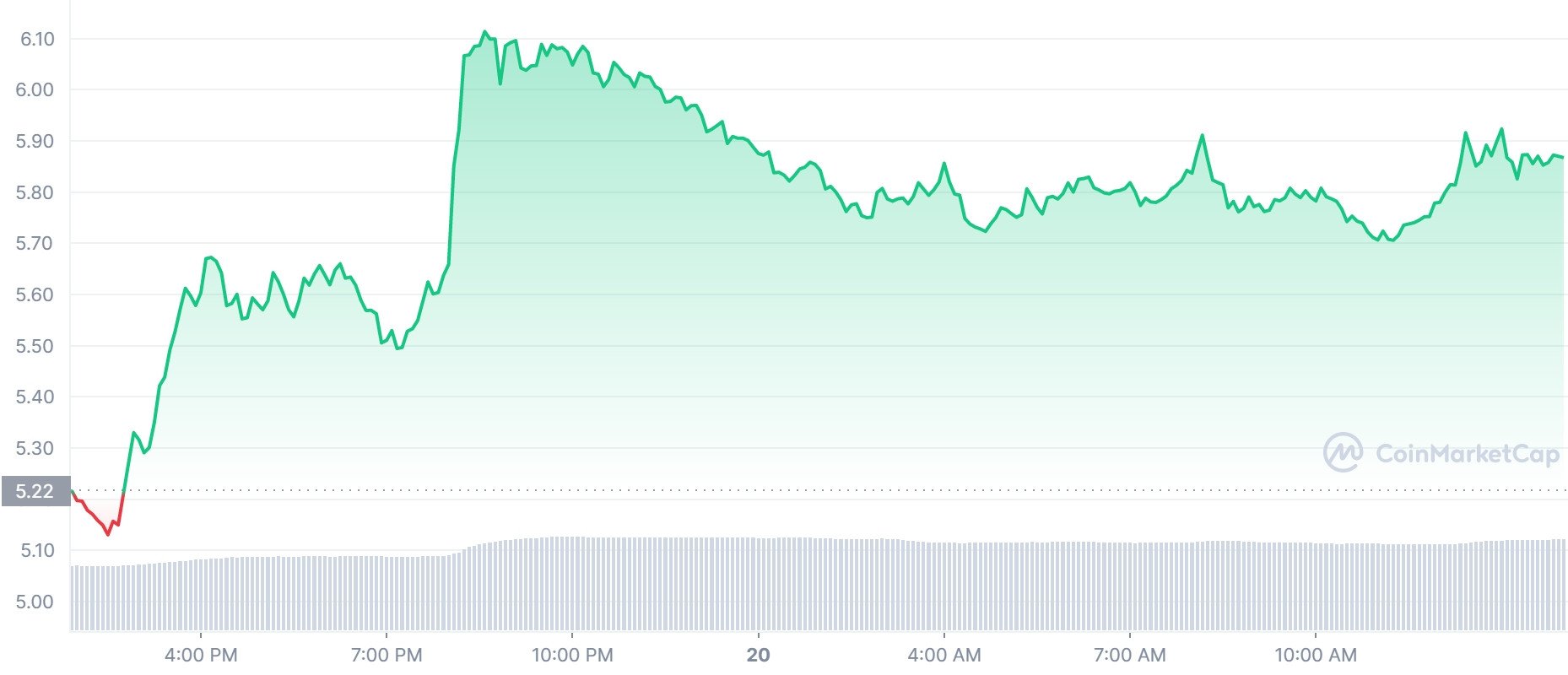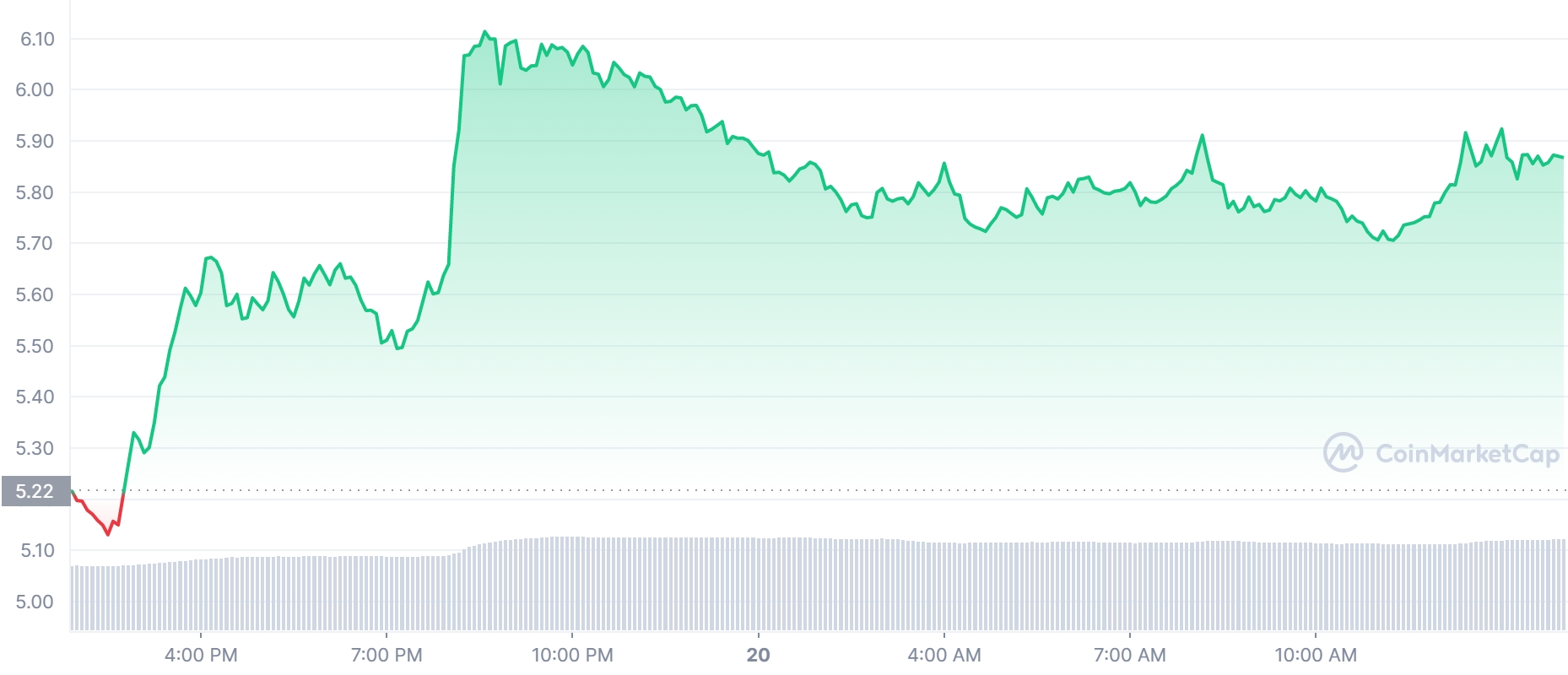 APE investors will be anticipating an important coin unlock that should happen this week. The ApeCoin ADO is expected to unlock 25 million APE tokens, which have been allocated for "launch contributors." These unnamed companies and contributors could flood the market with their tokens, although investors are optimistic that APE would withstand the selling pressure.
2. Helium (HNT)
HNT is the native token for Helium Network – a blockchain that allows anyone to own and operate a wireless network of Internet of Things (IoT) devices. The asset is currently trading at $4.47, marking a 4.3% price drop in the past 24 hours.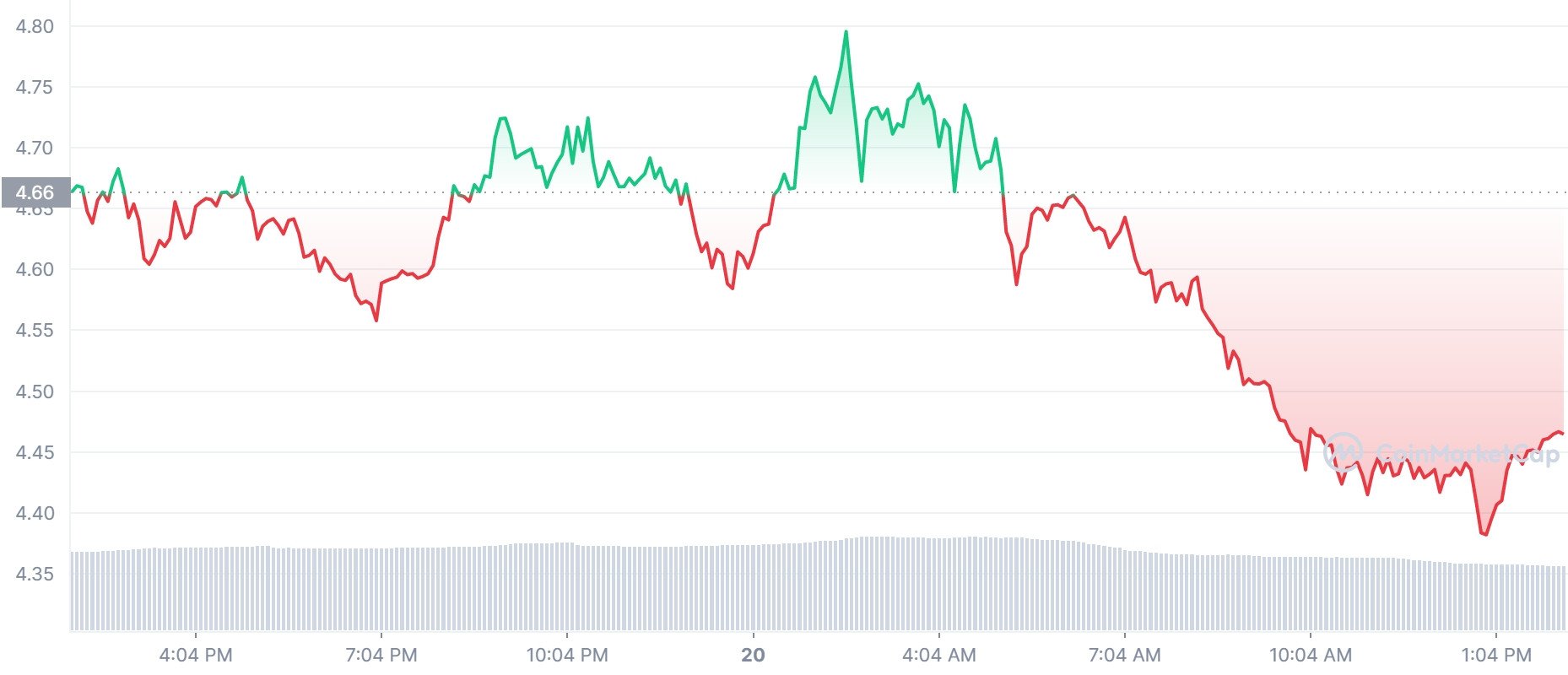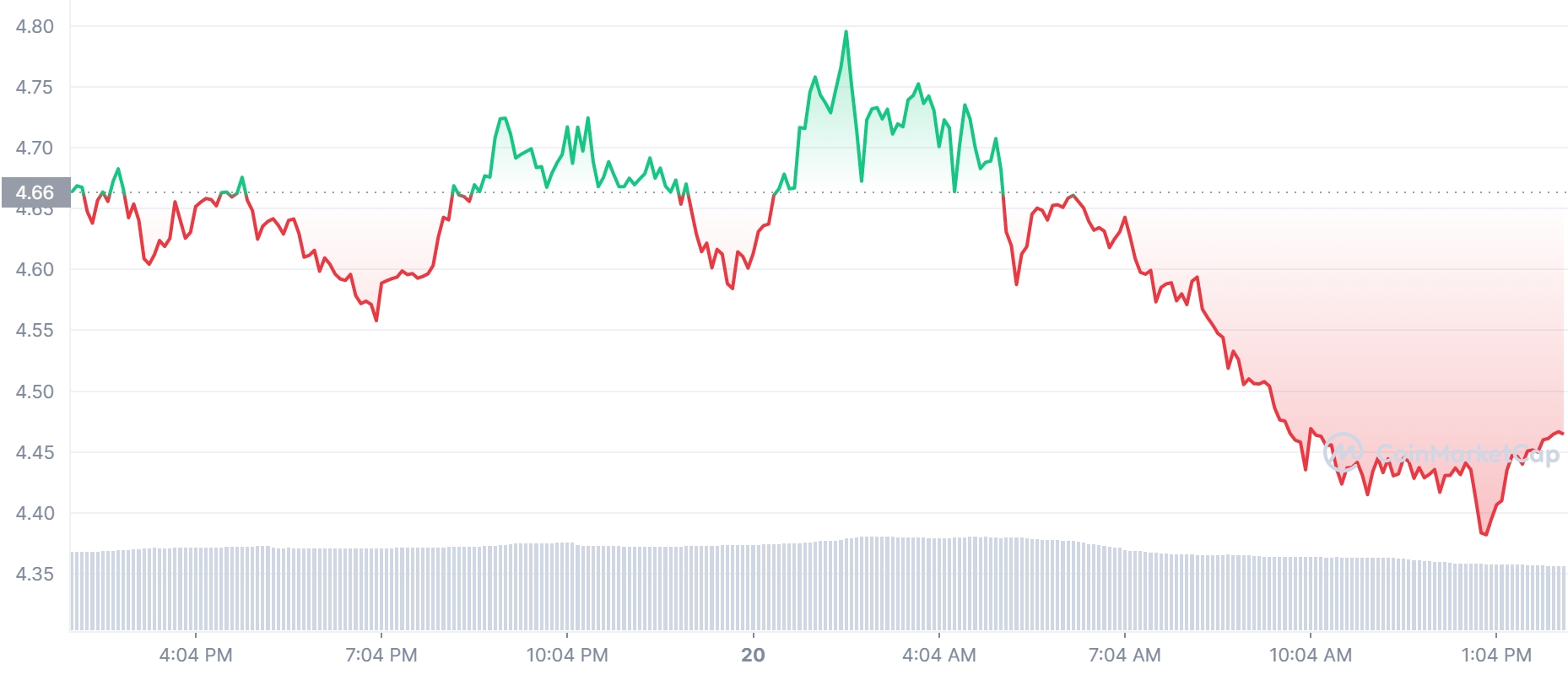 It would appear that HNT is among the top trending coins because of a bug on Binance that led to the mishandling of HNT tokens. Binance reportedly misallocated about 4.8 million HNT tokens, sending them to random users who quickly sold the coins for profits.
3. Chiliz (CHZ)
The Chiliz platform is one of the most popular Web3 services available. Chiliz runs Socios, which allows sports and entertainment franchises to launch fan tokens that allow them to engage better with their fans.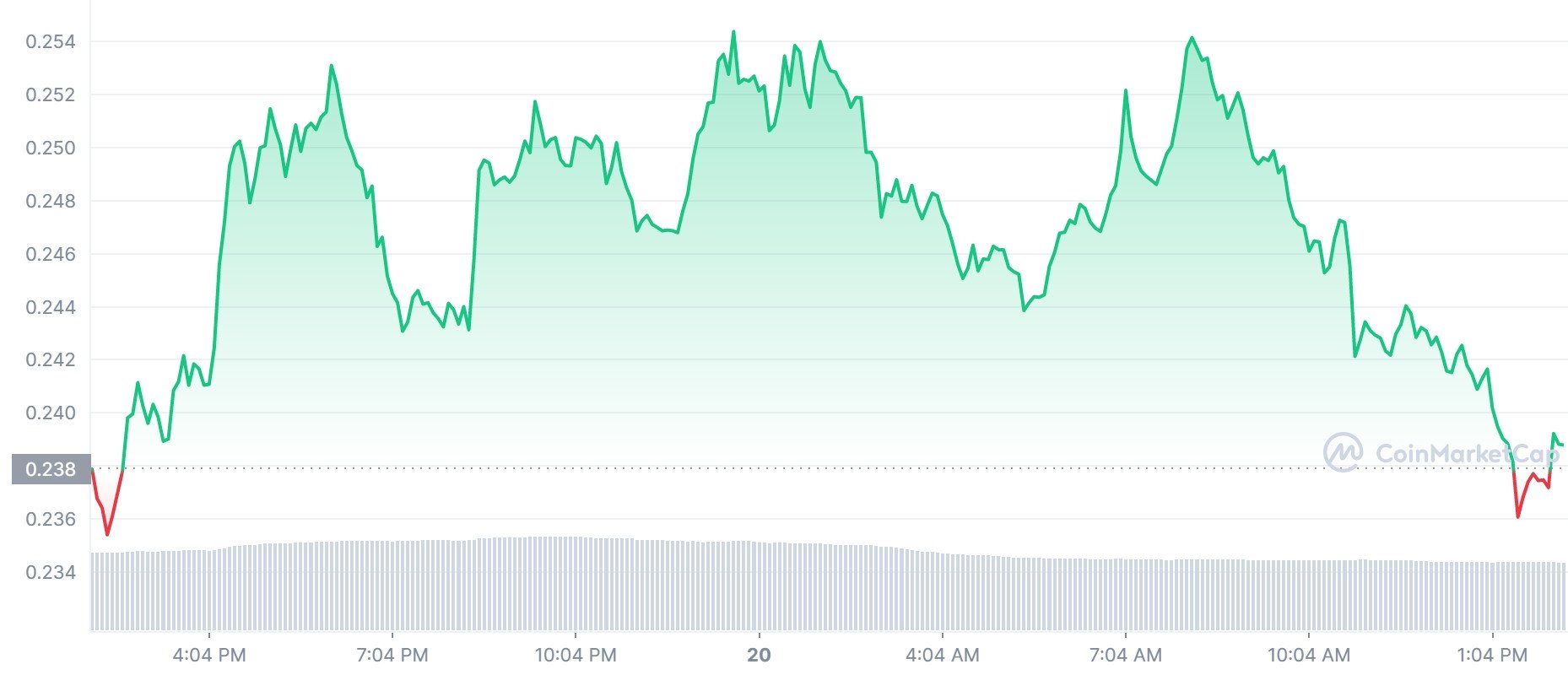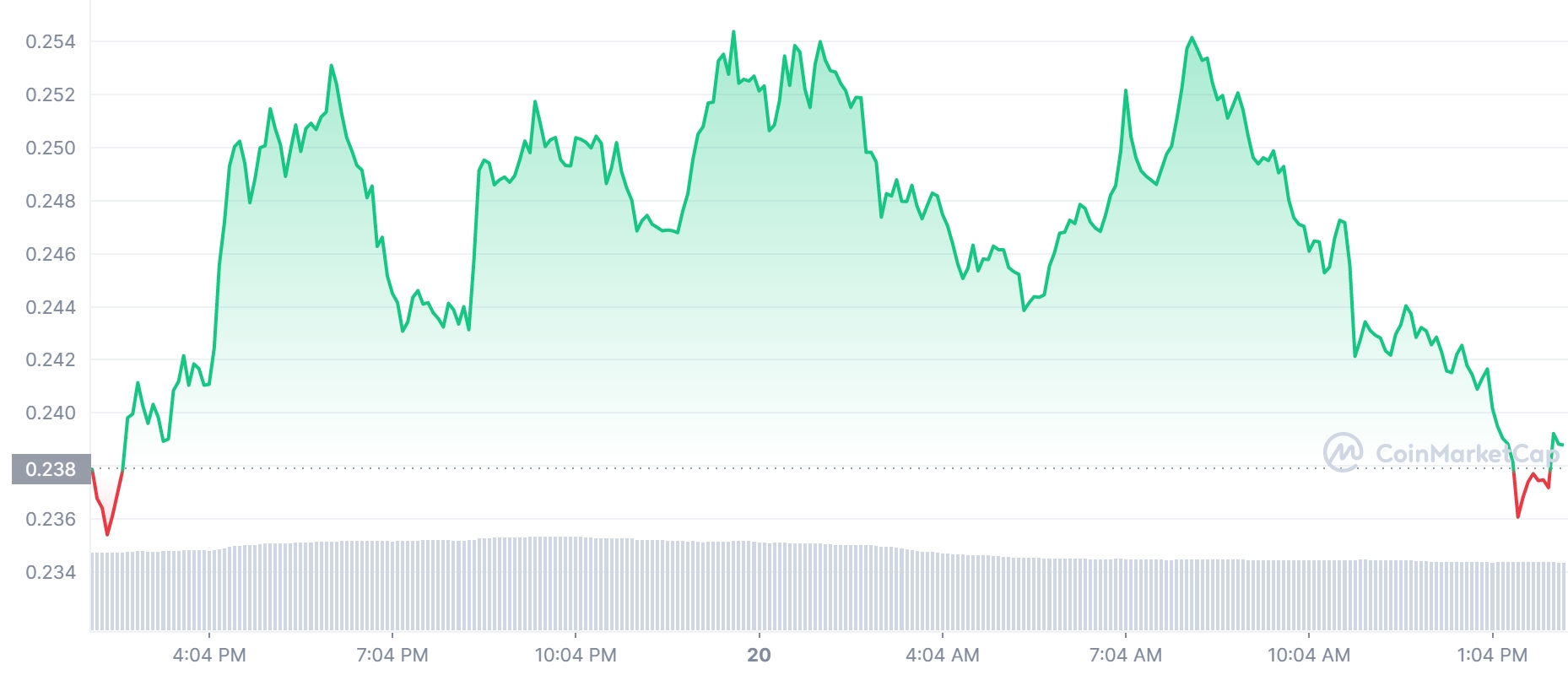 Trading at $0.23, CHZ, the platform's native token, surged by 0.28% in the past 24 hours. Investors are especially excited about Chiliz's intention to transition from the Ethereum blockchain to its native chain, CHZ 2.0.
We don't have to rely forever only on ERC20 or ERC721 equivalent. At @chiliz we think we can bring some innovation on top of fungible tokens formats. As we work with 100+ of the biggest brands in the world, its easier to deploy and scale. $CHZ https://t.co/iRsShRQjAa

— Alexandre Dreyfus 🇹🇷 (@alex_dreyfus) August 22, 2022
The move is expected to make Chiliz a self-sustaining platform, allowing it to compete with some of the biggest platforms in the NFT and Web3 spaces.
4. Luna Classic (LUNC)
LUNC is the former primary asset for the Terra ecosystem. After the USTC stablecoin was depegged, LUNC lost over 99% of its value in a downturn that affected the entire market. However, LUNC remains a hot-ticket item for many who still believe in the environment.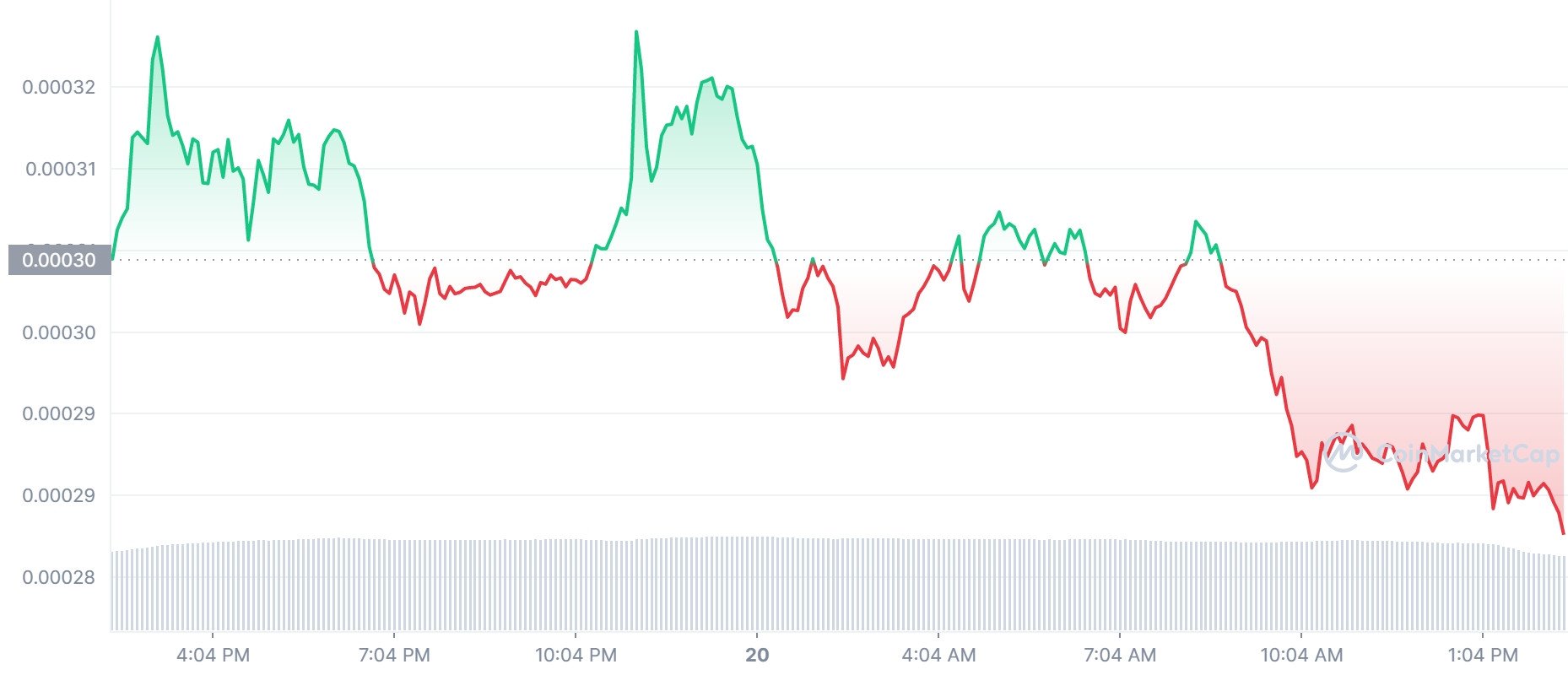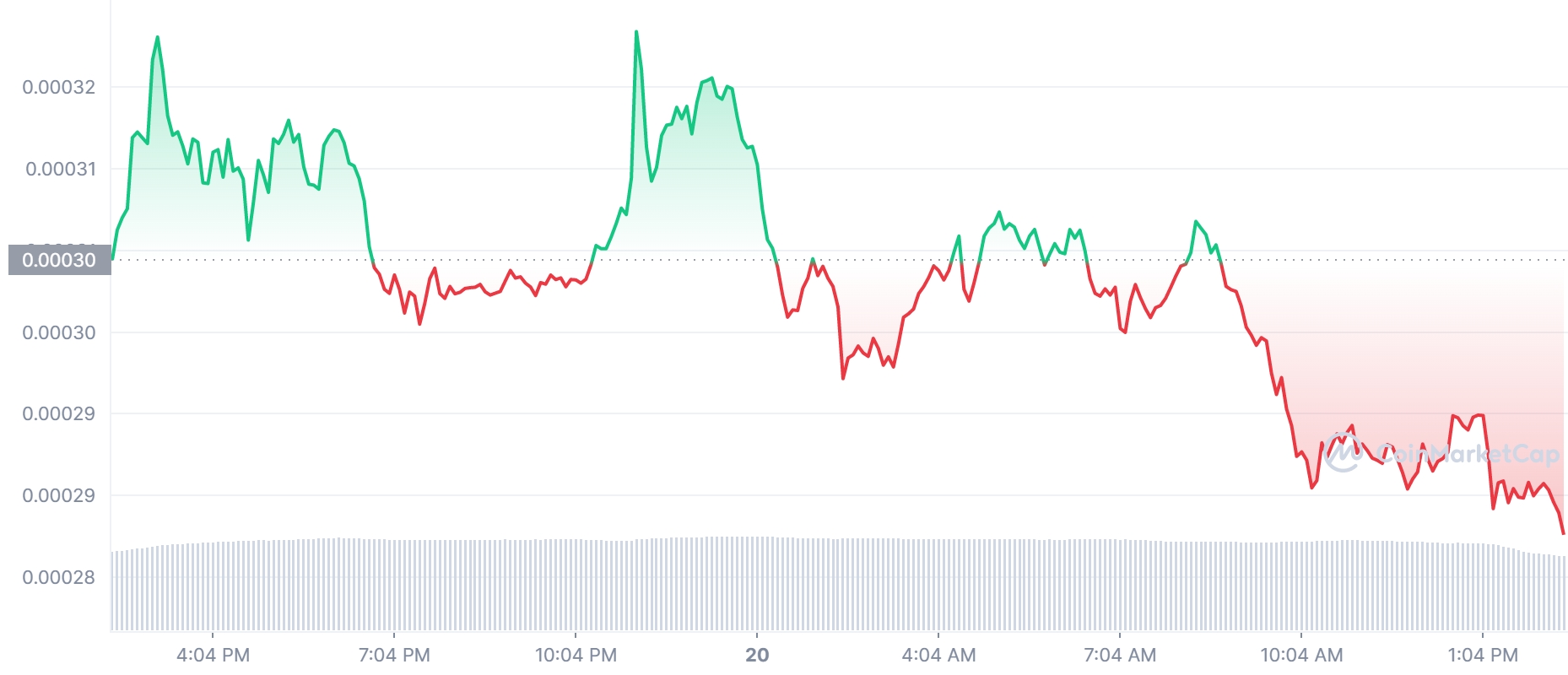 Trading at $0.00028, LUNC's price slumped by 4.73% in the past 24 hours. However, like USTC, investors anticipate the 1.2% tax burn launch later this week. The tax burn already has support from exchanges like Binance, KuCoin, and MEXC, and it could be a major catalyst for a price surge.
5. Algorand (ALGO)
ALGO powers Algorand – a proof-of-stake (PoS) blockchain that describes itself as the home of FutureFi. The asset currently trades at $0.34, an uptrend of 8.3% in the past 24 hours.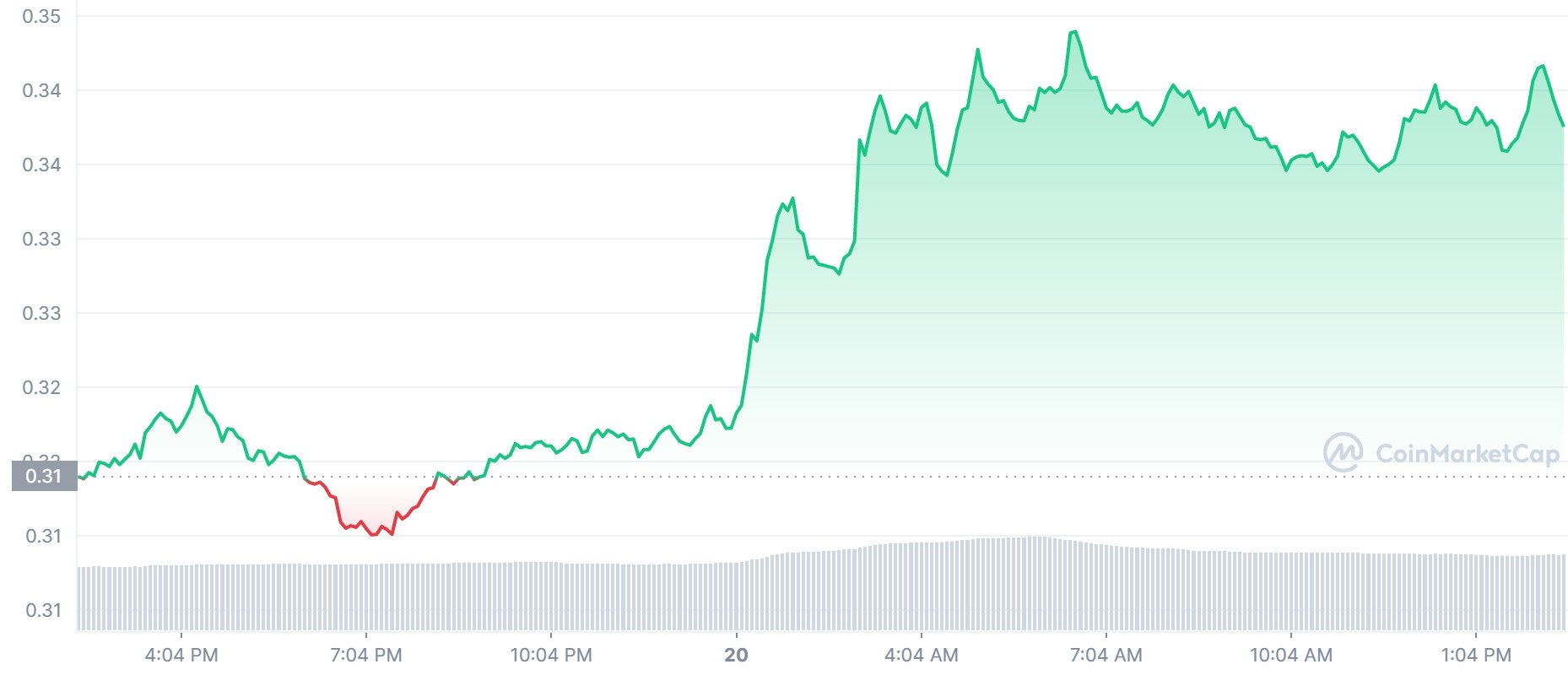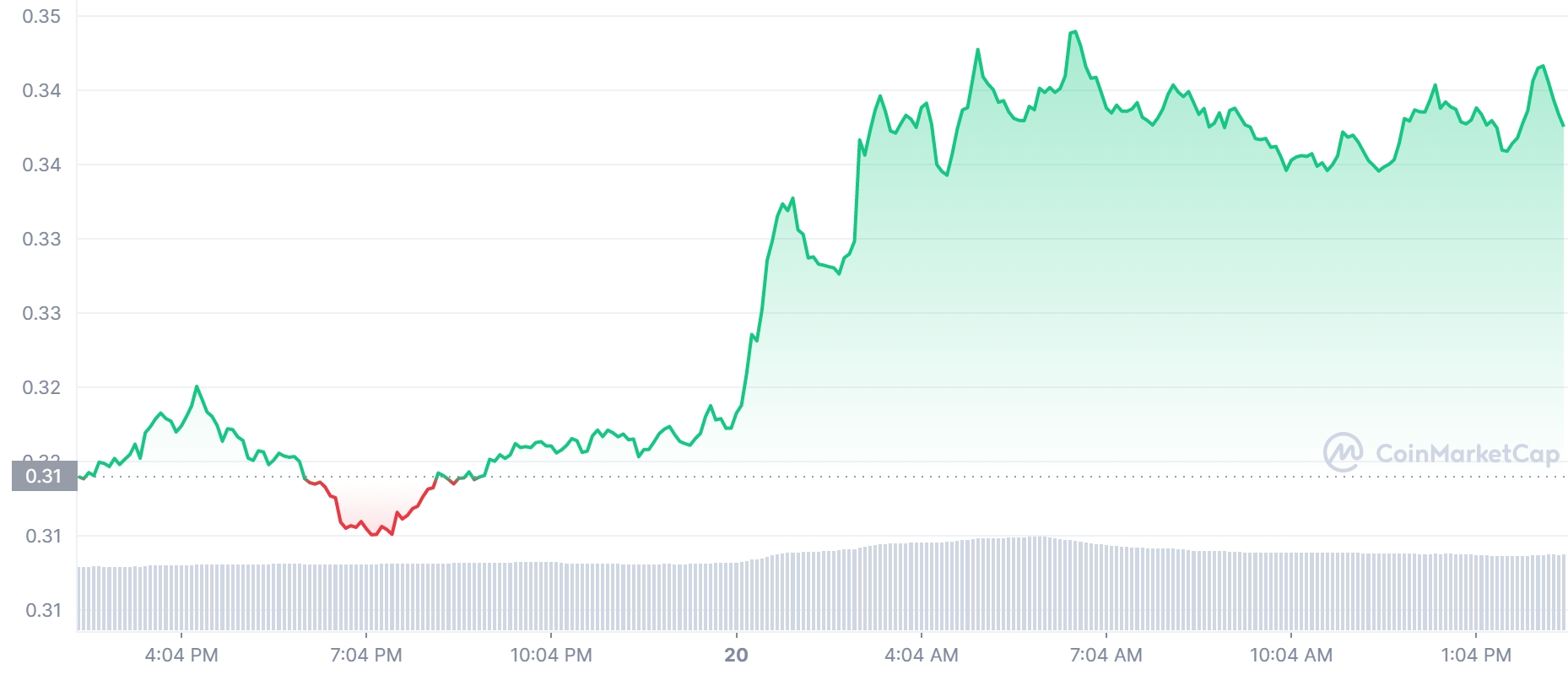 Algorand appears on the list of the top trending coins because the blockchain protocol recently signed a partnership deal with FIFA – the global football governing body. As part of the deal, FIFA will launch FIFA+ Collect, an NFT platform, on the blockchain. With FIFA+ Collect, football fans can purchase soccer highlights, imagery, and art. Also, as the World Cup is less than two months away, this could be a bullish time for the asset.
6. Convex Finance (CVX)
Convex Finance is a decentralized finance (DeFi) protocol that allows users to earn rewards, interest payments, and trading fees. While it isn't one of the largest DeFi protocols, users are attracted to Convex because of the opportunity to earn extra income.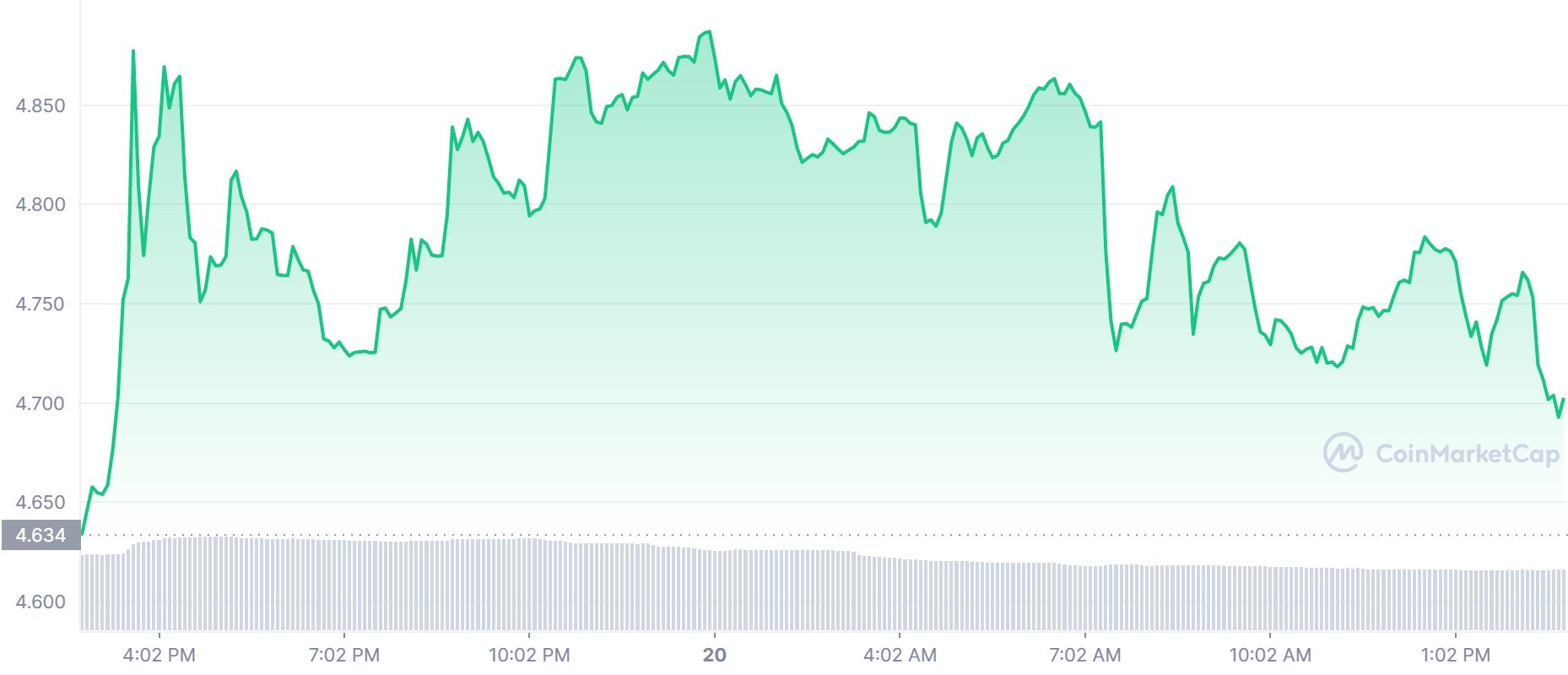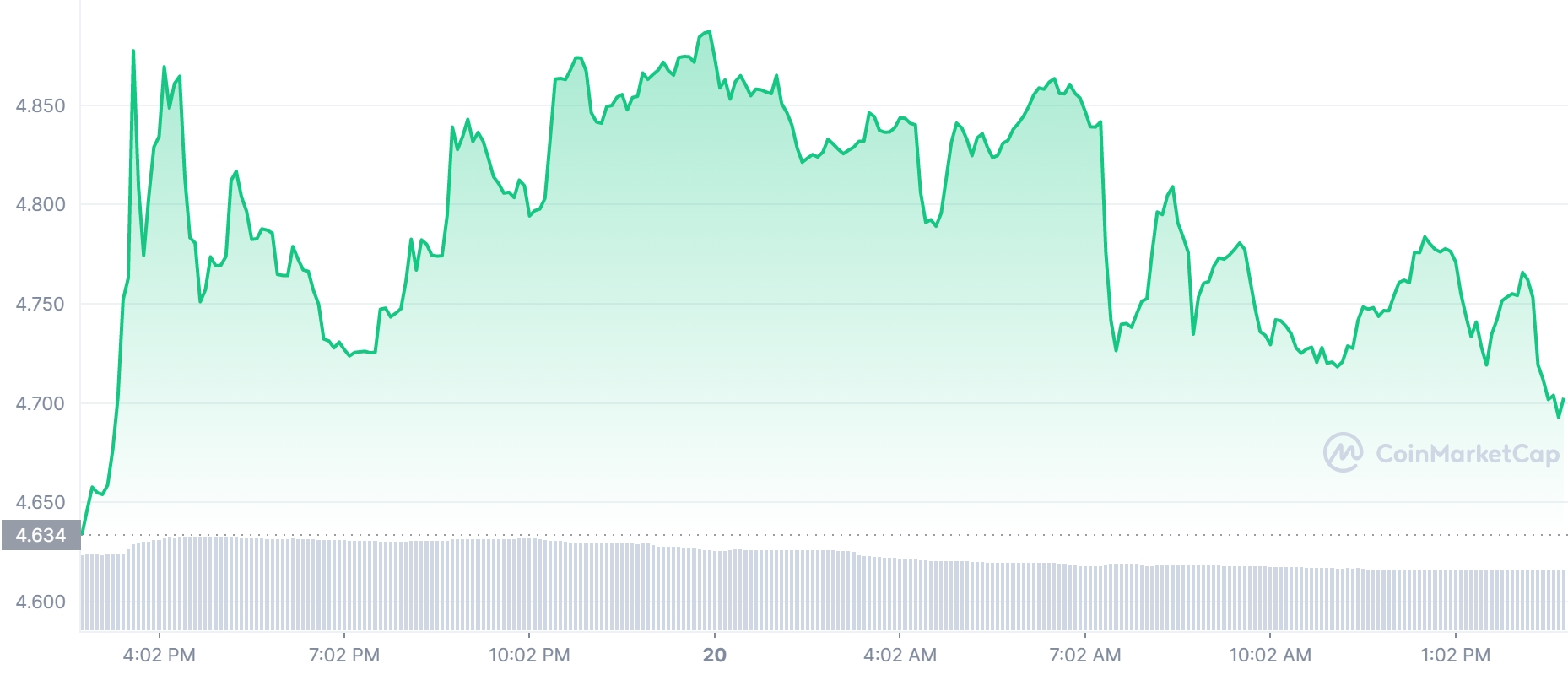 CVX trades at $4.70, a price jump of 1.48% in the past 24 hours.
7. Terra (LUNA)
LUNA is the new asset for the Terra ecosystem. After the initial ecosystem crashed, investors moved on to LUNA, a fork of the old blockchain. LUNA currently trades at $2.70, a price drop of 4.87% in the past day.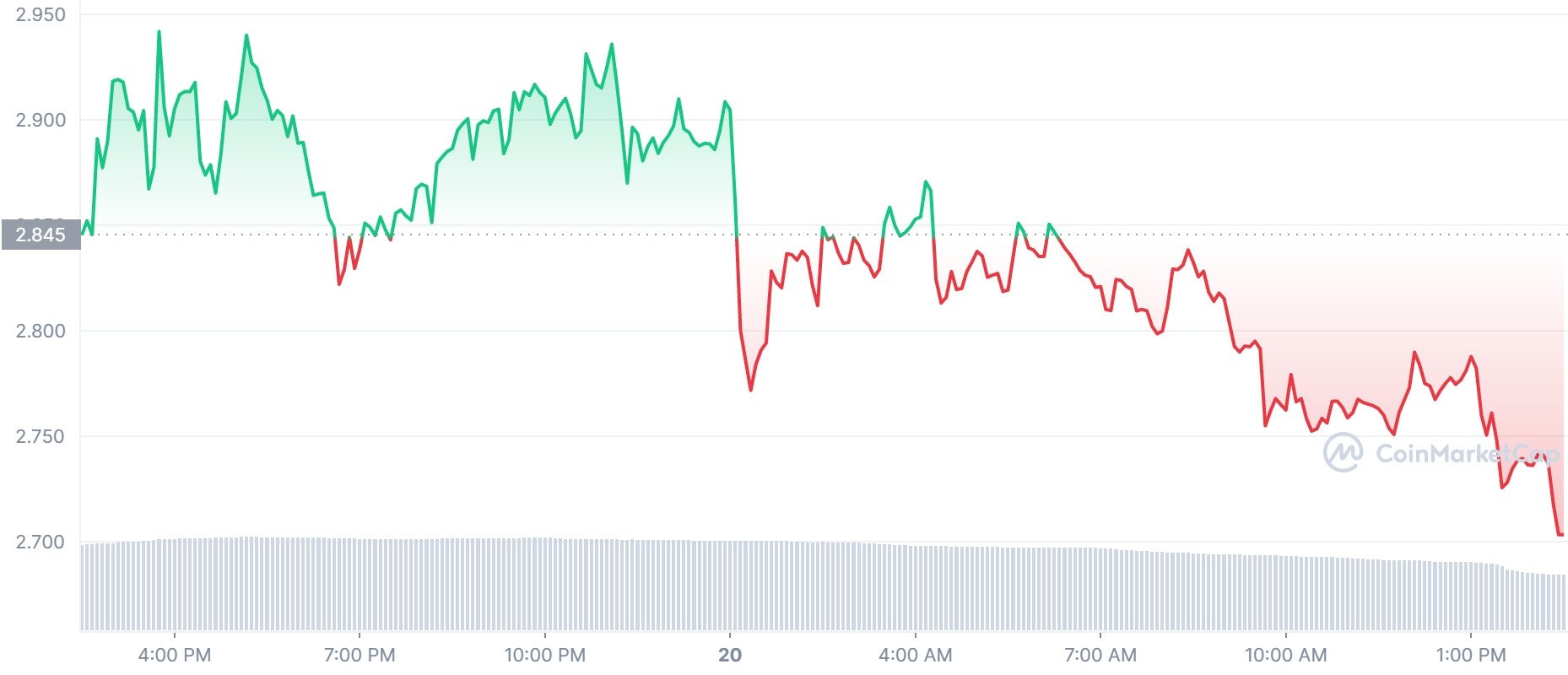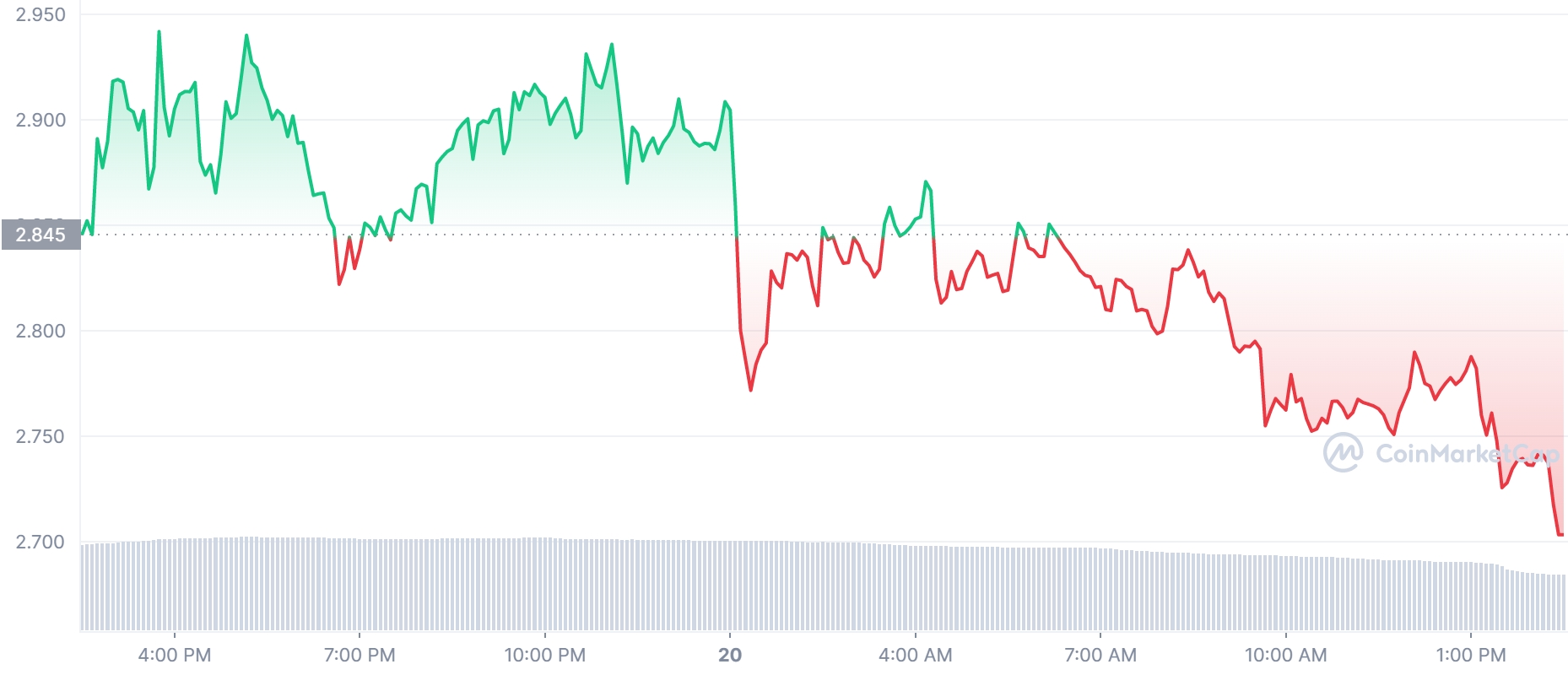 The digital asset is trending as South Korean investigators continue their search for Do Kwon, Terra's founder. Kwon has maintained that he isn't on the run, although his whereabouts remain unknown.
I am not "on the run" or anything similar – for any government agency that has shown interest to communicate, we are in full cooperation and we don't have anything to hide

— Do Kwon 🌕 (@stablekwon) September 17, 2022
8. Quant (QNT)
QNT is the native token for Quant – a blockchain interoperability network that ensures seamless collaboration and resource movement between multiple blockchains. It is popularly known as the first operating system to be built for blockchains to connect different blockchains and networks.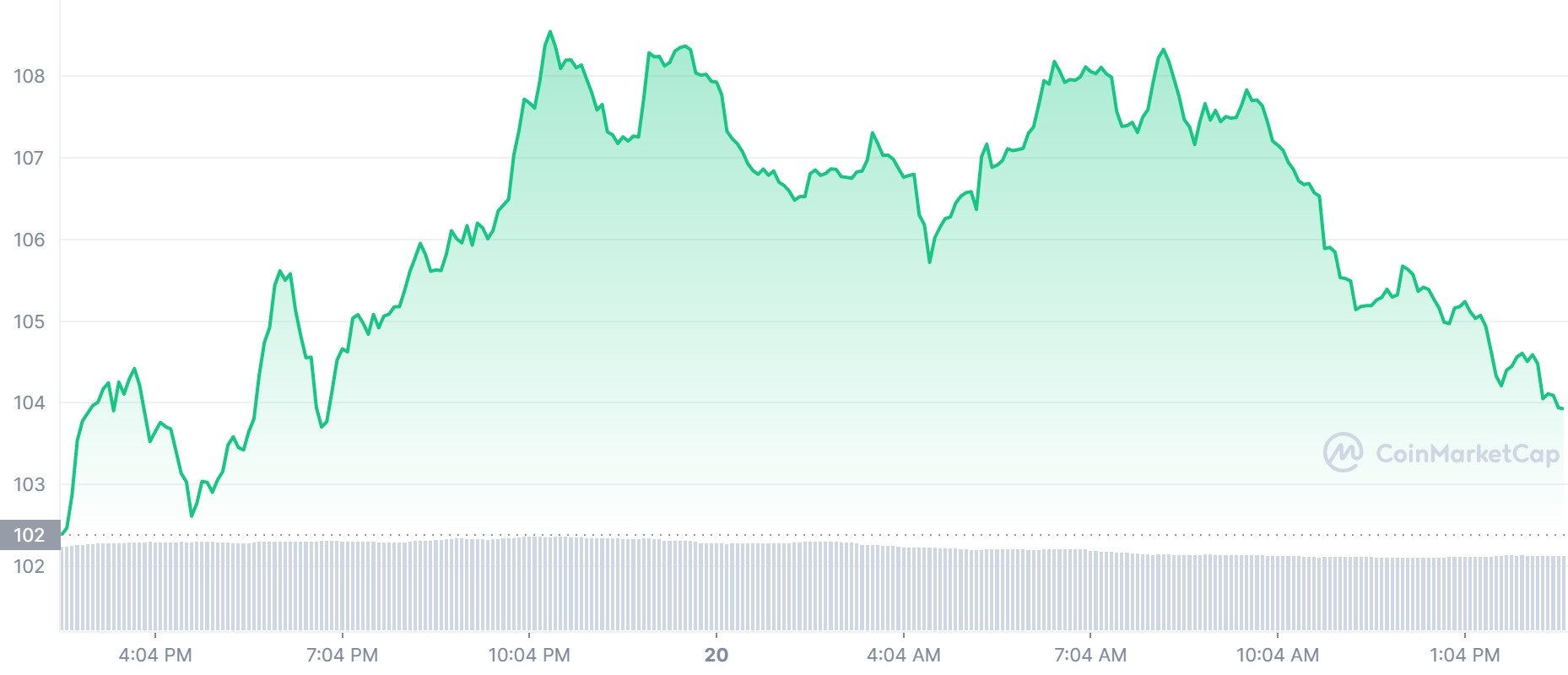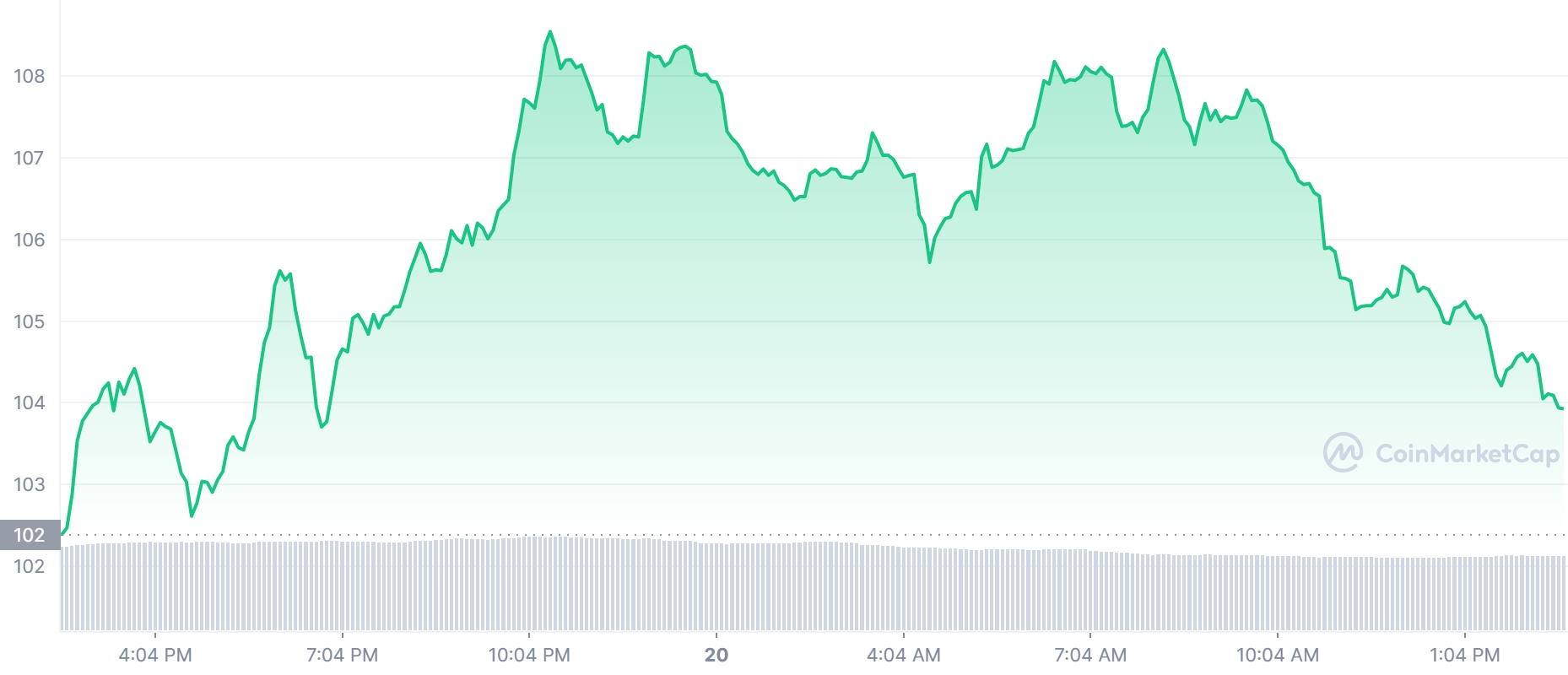 With a price of $103.93, QNT has been trading up by 1.74% in the past 24 hours.
9. Lido Finance (LDO)
LDO powers Lido Finance – a liquid staking protocol that allows users to stake cryptocurrencies and earn returns. The asset is controlled by the Lido DAO – a decentralized autonomous organization that operates Lido.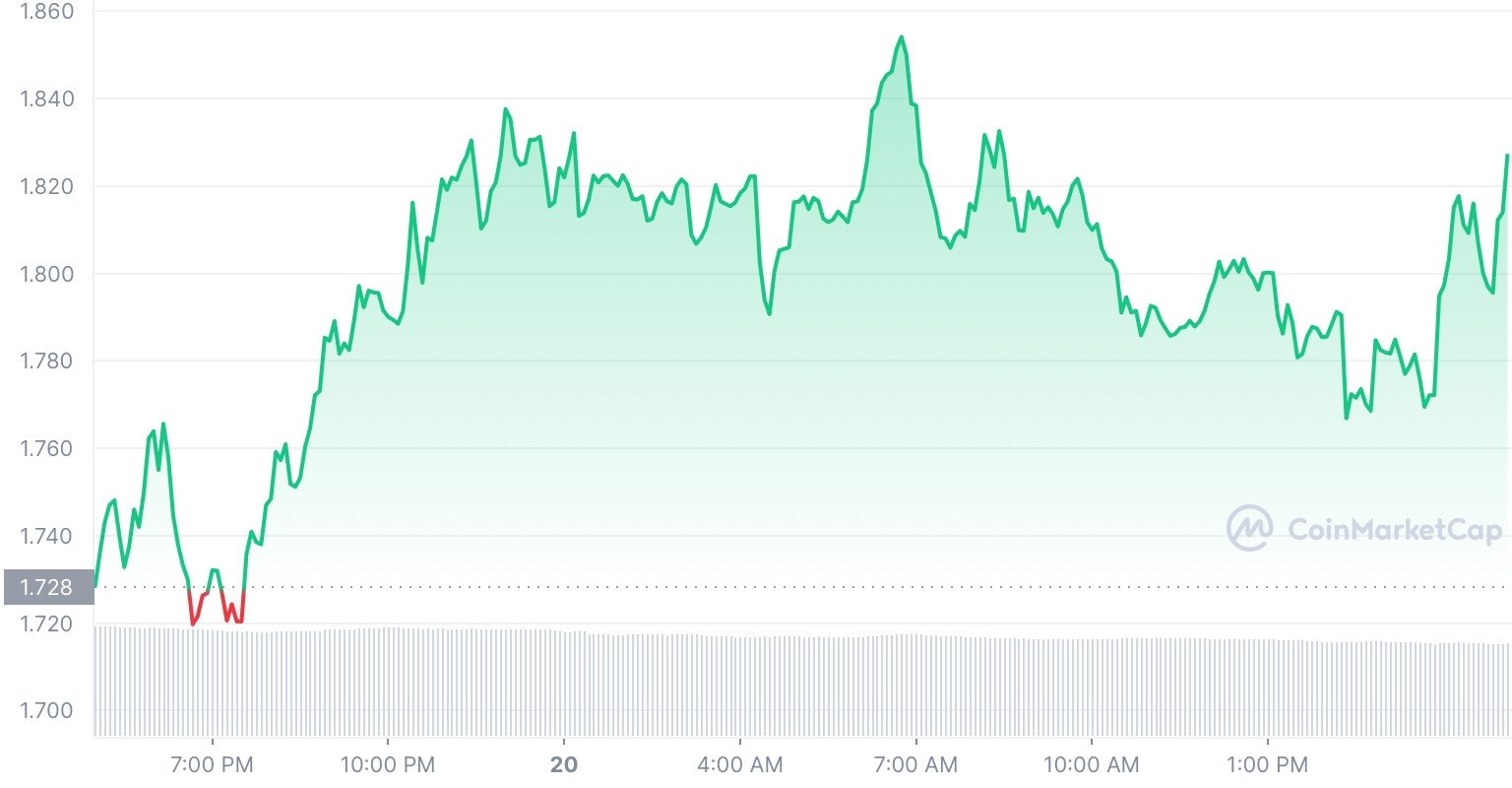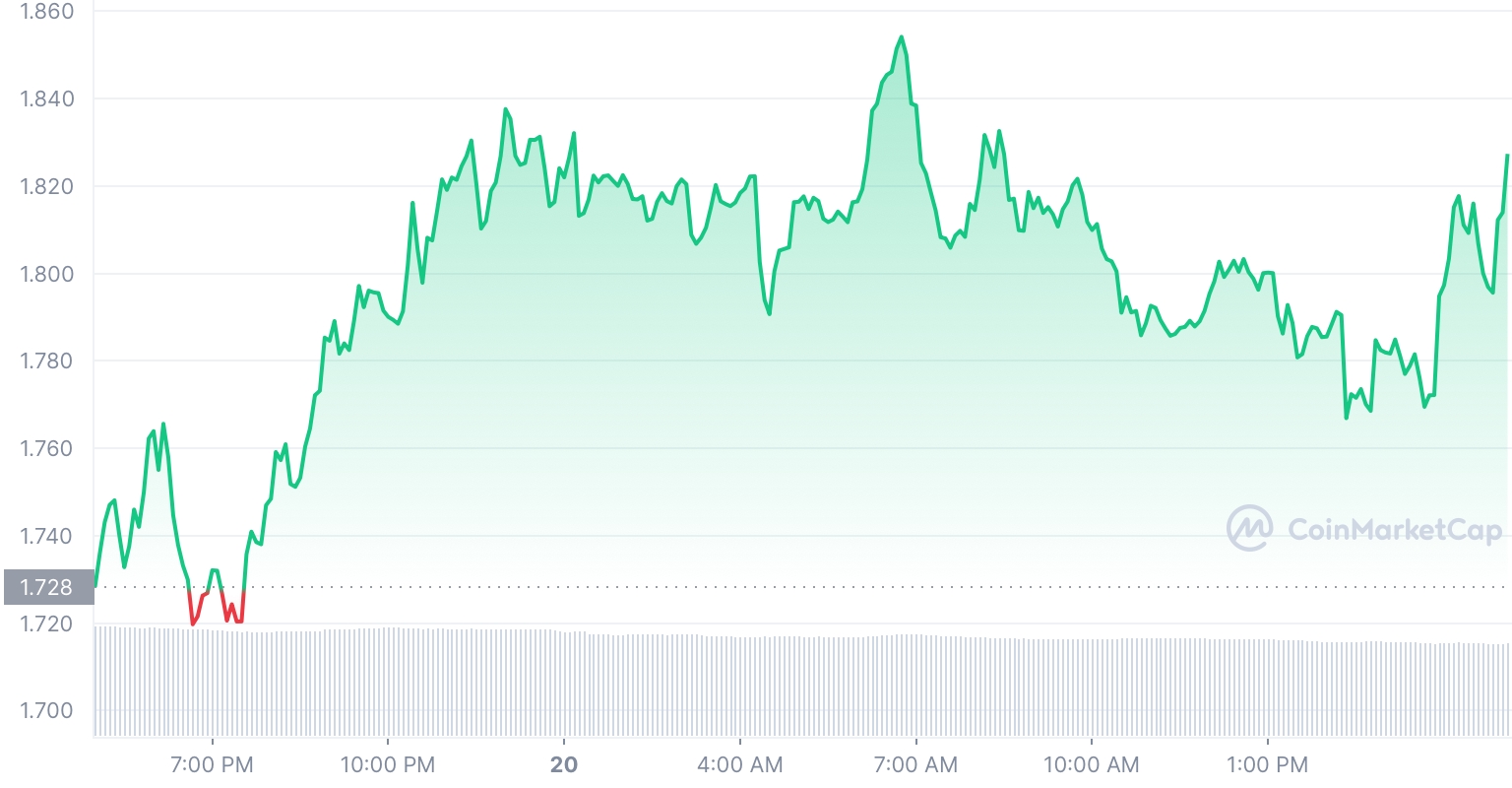 LDO, which currently trades at $1.77, has surged by 3.21% in the past 24 hours. LDO appears to be experiencing a bull run as more investors turn to Lido Finance to stake their coins. Days before the Ethereum Merge, Lido reportedly held 30% of all staked ETH. It is expected that this should increase, further bolstering LDO's prospects.
10. Battle Infinity (IBAT)
Rounding out the list of top trending coins is IBAT. The native token for the Battle Infinity fantasy sports ecosystem is shaping to be one of the most exciting new coins in the market. Battle Infinity's seamless blend of the metaverse, NFTs, and fantasy sports has led to massive investor interest in the platform.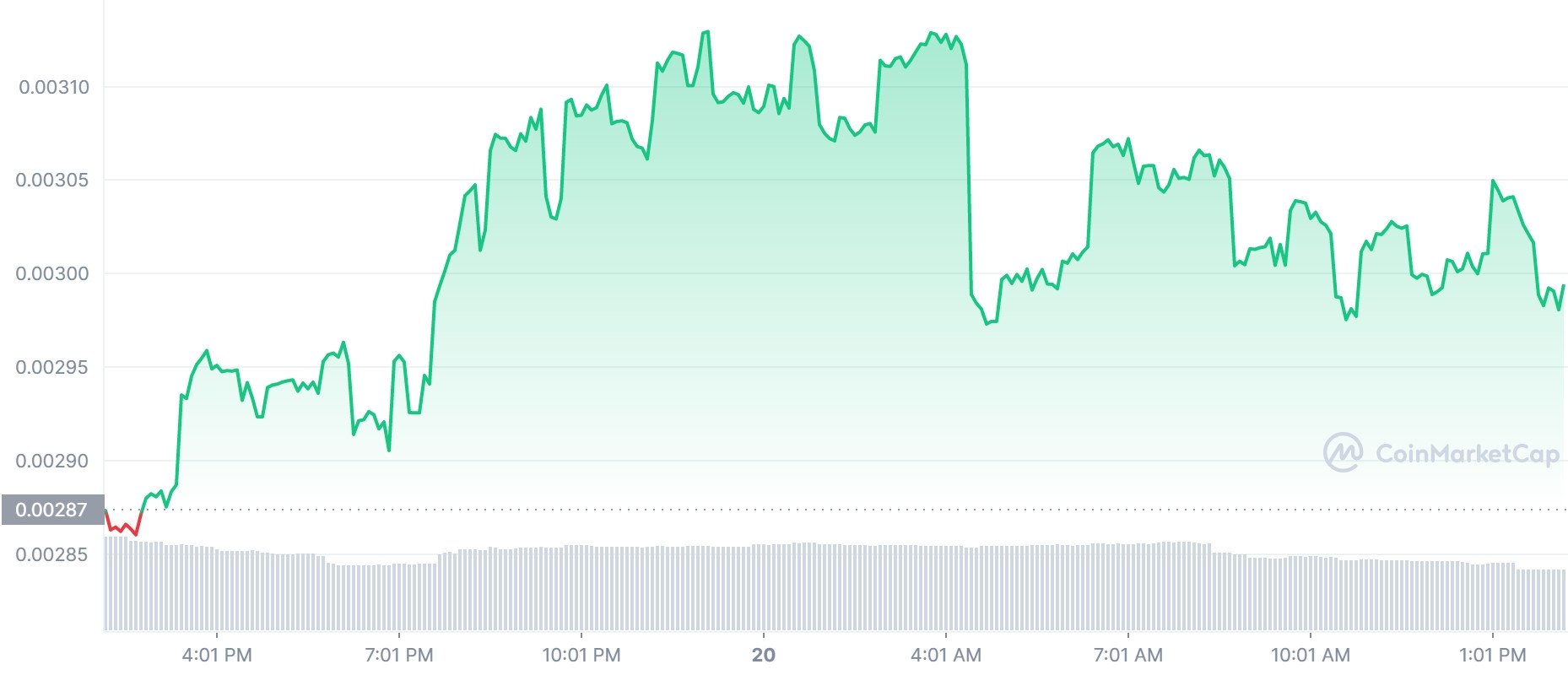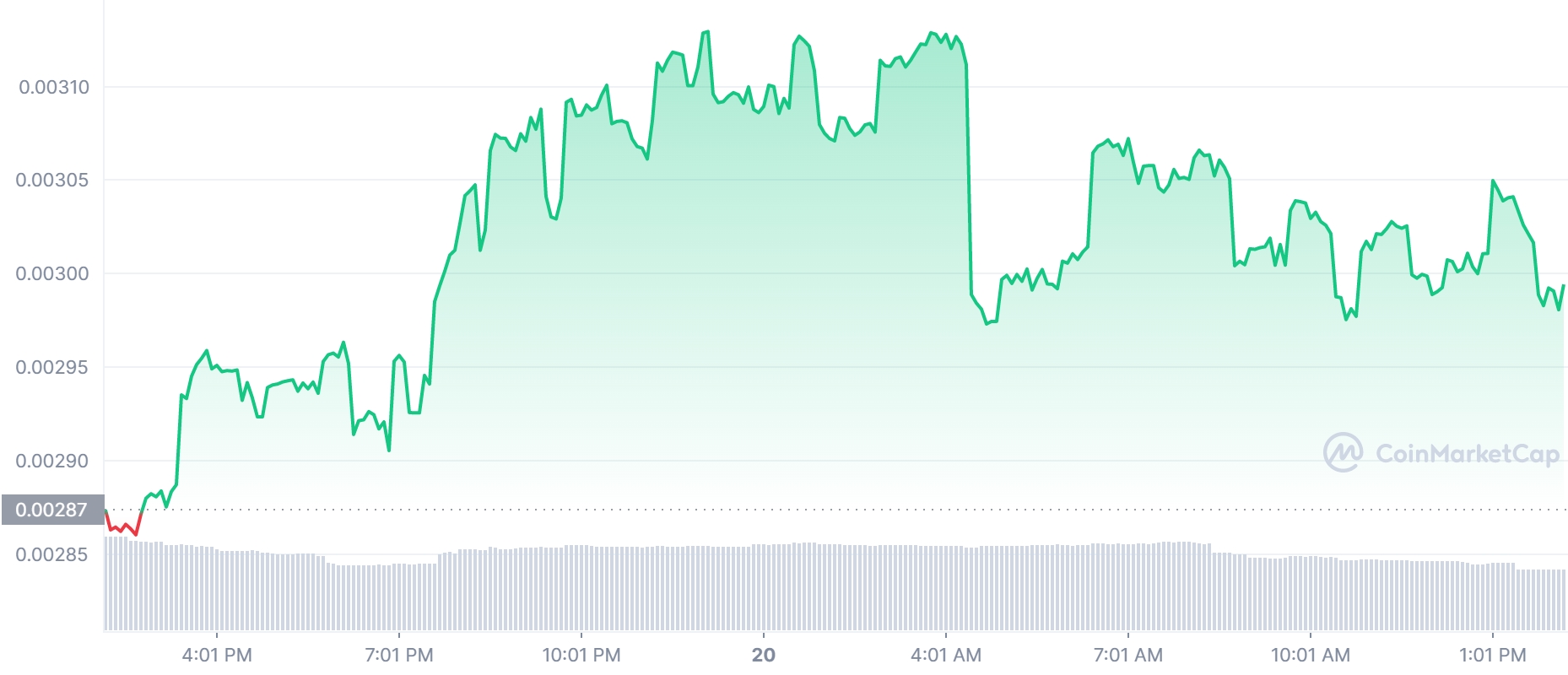 IBAT currently trades at $0.0029. The asset experienced a 5.54% increase in the past 24 hours, although investors are even more excited about the asset's staking launch later this week. Staking should add more functionality to the coin, which recently completed its presale and is seeing growing investor demand.
We are Super Excited to share with our community about the most awaited moment,

IBAT STAKING which will be live on 24th September at 16:00 UTC pic.twitter.com/HUHidXSjch

— Battle Infinity (@IBATOFFICIAL) September 14, 2022
11. TerraUSD Classic (USTC)
The first option among the top trending coins is USTC. Formerly the stablecoin of the Terra ecosystem, USTC has depegged against the dollar but is striving towards regaining its value.
USTC currently trades at $0.032, marking a 0.92% price increase in the past 24 hours. The asset is poised for a major 1.2% tax burn which should go live on September 21. Along with Terra Classic (LUNC), USTC is expected to see some upside once the tax burn takes effect.
---