Best Crypto to Buy Now 7 August – XDC Network, Kaspa, Algorand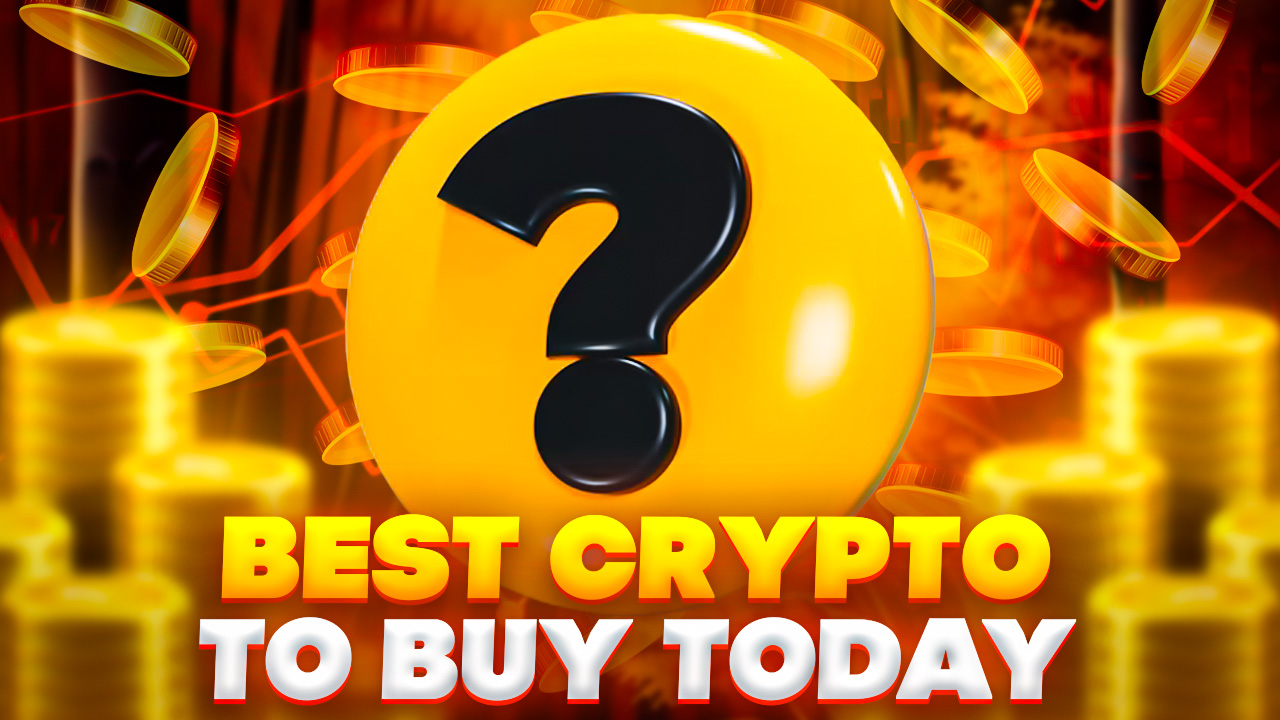 PayPal, the global payments giant, continued its journey into the cryptocurrency space with the launch of its own stablecoin today, PayPal USD (PYUSD).
This development marks a significant stride since PayPal's initial foray into the cryptocurrency industry in late 2020.
Given this development, what are the best cryptos to buy now?
Despite this significant news, Bitcoin's price has remained stagnant. Today, it hit an intraday low of $28,669 and is currently trading at $29,074, trading about break even so far in the past 24 hours.
Since breaking down from the Fib 0.382 level of $29,143 last Friday, this level has persisted as resistance over the weekend as well as today.
Concurrently, Bitcoin is experiencing a notable reduction in volatility, according to blockchain analytics firm, Glassnode.
The firm notes a significant drop in trading activity in the futures market and a decline in implied volatility in the options market.
Whether these trends indicate a transformation in Bitcoin's volatility pattern remains unclear.
With intriguing shifts in the cryptocurrency market dynamics, the focus shifts towards potential crypto market outliers.
XDC Network, Wall Street Memes, Kaspa, XRP20, and Algorand shine as some of the best cryptos to buy now, supported by solid fundamentals and promising technical analysis.
XDC Network (XDC) RSI Drops, Suggesting Weakening Bullish Sentiment
Despite yesterday's encouraging rally that saw XDC bounce off the Fib 0.5 level at $0.06182, alongside the 20-day EMA of $0.06104, today's trading session has painted a different picture. XDC is currently trading at $0.06953 down by a significant 7.97% so far today.
XDC's current price sits uncomfortably close to the immediate support level at the Fib 0.618 level of $0.06952.
The proximity of the price to this level raises concerns about potential further downward movement if the price closes below this level today.
If that occurs, traders should brace for a potential drop to the next support level, the Fib 0.5 level at $0.06182.
The MACD histogram has decreased to 0.00059 from yesterday's 0.00119. This downward shift in the MACD histogram may indicate a bearish momentum building up, which is in line with the current price decline.
Meanwhile, the RSI has also dropped to 58.68 from yesterday's 63.63. While this is still in the neutral zone, the drop is consistent with the current downturn and suggests that the bullish sentiment from yesterday may be weakening.
On a somewhat brighter note, the 20-day, 50-day, and 100-day EMAs are all below the current price, indicating an overall upward trend in the long term.
However, the immediate challenge for XDC is the resistance level at the Fib 0.786 level of $0.08048.
This level coincides with a horizontal resistance zone from $0.07913 to $0.08044, suggesting a strong barrier to upward movement.
Given these technical indicators, traders are advised to proceed with caution.
If XDC closes below the immediate support at the Fib 0.618 level of $0.06952, it could trigger further bearish activity.
However, if it manages to maintain its current price or bounce back, the upward trend indicated by the EMAs could potentially resume.
Wall Street Memes Token: The Community-Driven Meme Coin That's One of the Best Cryptos to Buy Now
Eager to capitalize on the hype surrounding meme coins, the Wall Street Memes project opened the presale of its native token WSM on May 26.
In just over two months, the presale has raised more than $22 million, as investors eagerly seek to invest early before the token is listed on exchanges.
The Wall Street Memes project has its roots in the Reddit subculture that sprouted from the GameStop saga of 2021.
The project seeks to tokenize this movement, offering all 2 billion WSM tokens to be held and traded by the community.
As part of the distribution plan, 50% of the tokens are reserved for presale buyers, with 30% allocated for community rewards and 20% for liquidity once the token is listed on exchanges.
To participate in the presale, investors need a crypto wallet such as MetaMask or Trust Wallet.
After setting up and connecting the wallets, individuals can swap ETH, BNB, or USDT for WSM.
When the presale concludes, the WSM tokens will be transferred to the investor's wallet.
Wall Street Memes is more than just a meme coin; it has a strong following across social media thanks to its popular NFT collections and Instagram memes about crypto and stock investing. The project's social media following is approximately one million strong.
For official information on the Wall Street Memes project, visit their website at wallstmemes.com.
Kaspa (KAS): A Bullish Trend That Keeps on Giving
Despite a slight intraday downturn, Kaspa (KAS) continues to exhibit robust bullish momentum.
This cryptocurrency is up by 109% over the past month, notwithstanding today's modest drop of 2.37%.
Notably, the intraday low of $0.045825, which was quickly followed by a rebound to $0.049203, indicates that traders remain willing to buy at these elevated levels.
This is further evidenced by the presence of a long wick in today's candlestick.
The 20-day, 50-day, and 100-day EMAs for Kaspa stand at $0.040843, $0.033729, and $0.028364, respectively.
These figures underline the strong uptrend that Kaspa has been riding. The 20-day EMA is well above the 50-day and 100-day EMAs, which is a bullish signal.
The current price level of $0.049203 is also above all three EMAs, suggesting that the short-term, medium-term, and long-term trends are all bullish.
The RSI is currently at 74.17, down from yesterday's 78.15. This remains above the traditional overbought benchmark of 70, where it has been for the past 5 days, indicating that Kaspa is currently in overbought territory.
This can often signal a potential price correction in the future. However, it's worth emphasizing that in the midst of robust trends, assets may remain in the overbought or oversold zone for prolonged periods.
The MACD histogram is currently at 0.000776, down from yesterday's 0.000840.
While this decrease might initially suggest a potential slowdown in bullish momentum, the MACD histogram is still positive.
This indicates that the shorter-term EMA (12-day) is still above the longer-term EMA (26-day), a bullish signal.
Looking at key Fibonacci extension levels, Kaspa faces immediate resistance at the Fib 1.5 level of $0.051374, followed by the Fib 1.618 level at $0.053821. For continued bullish momentum, Kaspa needs to convincingly break these resistance levels.
On the downside, the immediate support is found at the Fib 1.382 level at $0.048927. A break below this level may trigger a short-term bearish sentiment.
Despite today's red candle and a slightly overbought RSI, the overall trend for Kaspa remains strongly bullish, as indicated by its EMAs and MACD.
Investors are advised to closely watch how Kaspa handles the key resistance and support levels in the coming days.
Any potential price correction, signaled by the RSI, should be seen in the context of the overall bullish trend and could represent a buying opportunity for market participants.
XRP20 Is Bringing Fresh Utility to the Xrp Space; One of the Best Cryptos to Buy Now
Investors are showing increasing interest in staking cryptocurrency XRP20 amid XRP's falling price, viewing its staking yields as a path to generating passive income.
XRP20 is steadily gaining traction as a potential replacement for XRP among investors seeking higher yields, having already raised over $1 million so far in its presale.
The XRP20 coin is not associated with Ripple Labs or XRP, but it appears to be targeted toward the substantial and dedicated fanbase of the original XRP coin, known as the XRP Army, and potential new enthusiasts.
The XRP20 token seeks to bring fresh utility to the XRP space by introducing a staking mechanism conceived to benefit token holders.
The XRP20 presale has a minimum raise of $1,850,000 and a hard cap of $3,680,000, ensuring that investors have ample opportunity to get involved.
The coin's inflationary nature, coupled with a 0.1% burn mechanism on transactions, could potentially support price stability.
With every purchase or sale of a token, XRP20's total transaction cost will be burned by 0.1%, creating a scarcity effect over time.
In contrast to Ripple's XRP, XRP20 is entirely decentralized, offering it an edge over XRP.
It's a frequent criticism that Ripple Labs has centralized control over the XRP issuance from the escrow account it manages.
XRP20, as an Ethereum-compliant ERC20 token, has all the advantages of complete decentralization, along with the smart contract extensibility that has established Ethereum as the leading enterprise-ready blockchain of the crypto industry.
Based on Google Trends, 'XRP20' has been a popular search term, even outpacing 'XRP' in the finance category.
It's also predicted to outperform XRP in the coming days, heightening interest in the coin.
While some predictions suggest that XRP could lose its gains since the court ruling, others see this as a case for XRP20.
To purchase XRP20, potential investors can visit the project's website, connect their crypto wallet, and pay with Ethereum or USDT.
With the presale already past its halfway point to its soft cap goal, the raised run rate is likely to accelerate even further.
Algorand (ALGO): Potential Upside Momentum
Algorand (ALGO) has been a focal point for traders in recent weeks as it continues to consolidate above the Fib 0.618 level at $0.1096.
This has been the case for the past two weeks, amidst the hustle and bustle of the cryptocurrency market.
As the Exponential Moving Averages (EMAs) catch up, ALGO is currently making an attempt to mount the 20-day EMA.
A closer look at ALGO's technical indicators reveals a story of potential upside momentum.
The 20-day EMA stands at $0.1106, just below the current price of $0.1107, indicating a possible bullish push.
The 50-day and the 100-day EMAs are positioned at $0.1180 and $0.1362 respectively, suggesting a longer-term bullish trend if the price can break above these levels.
The RSI has climbed up to 47.75 from yesterday's 46. This indicates that buying pressure is gradually increasing, although the asset is not yet in overbought territory, which would be signaled by an RSI above 70.
The MACD histogram has risen to 0.0003 from 0.0001. Although these values are small, the positive increase is significant, indicating growing bullish momentum.
However, ALGO has a resistance point to overcome at the Fib 0.5 level, positioned at $0.1156. Should the price successfully break through this level, it could pave the way for further positive price movement.
Supporting this bullish outlook is a triple confluence of support levels.
The 20-day EMA at $0.1106 converges with the Fib 0.618 level at $0.1096, which also intersects with the horizontal support zone stretching from $0.1078 to $0.1106.
This robust support structure could provide a solid base for ALGO's next upward move.
While ALGO's technical indicators suggest a bullish momentum, traders should closely monitor the resistance at the Fib 0.5 level and the triple confluence of support.
A successful mount of the 20-day EMA and a break above the resistance could lead to a potential uptrend.
However, a failure to hold the support could see the price retracing to lower levels.
Disclaimer: Crypto is a high-risk asset class. This article is provided for informational purposes and does not constitute investment advice. You could lose all of your capital.
---