Bakkt Launches Two New Products + More News
Disclosure: Crypto is a high-risk asset class. This article is provided for informational purposes and does not constitute investment advice. By using this website, you agree to our terms and conditions. We may utilise affiliate links within our content, and receive commission.
Crypto Briefs is your daily, bite-sized digest of cryptocurrency and blockchain-related news – investigating the stories flying under the radar of today's crypto news.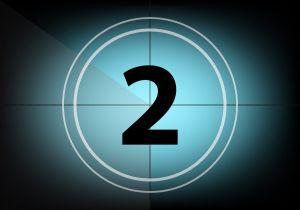 Trading news
Bakkt, a digital asset trading platform, said it launched Bitcoin monthly options and Bitcoin cash settled futures. While "options offer important hedging, trading and income generating opportunities to market participants around the world," cash settled futures, available on ICE Futures Singapore, "leverages the settlement price of the benchmark Bakkt Bitcoin (USD) Monthly Futures and provides an alternative for participants who are unable to trade our physically delivered contract," the company said.
Adoption news
The Bank of Lithuania will be issuing its first digital collector coin, expected to be issued in spring 2020 and dedicated to the 16 February 1918 Act of Independence of Lithuania and its 20 signatories, says the bank. In honor of this prominent date, the physical silver coin will bear an unconventional denomination – EUR 19.18, says the press release, adding that the bank is planning to release 24,000 collector tokens created using the blockchain technology, available for purchase and storage on the Bank of Lithuania e-shop.
Though it is too early to talk about a central bank-issued digital currency given the technological handicaps, the Reserve Bank of India (RBI) is looking into this, governor Shaktikanta Das is cited by livemint. However, RBI remains absolutely against private digital currency, as this is a function reserved for the sovereign.
Blockchain startup SpaceChain has sent its blockchain hardware wallet technology to the International Space Station (ISS), aboard a SpaceX Falcon 9 rocket as part of CRS-19 commercial resupply service mission. The startup said that this is the third blockchain payload launched into space by SpaceChain in the past two years and the first technology demonstration of blockchain hardware on the ISS, which will be installed in Nanoracks' (which develops products and offers services for the commercial utilization of space) commercial platform on the Station.
A digital version of the Argentine peso could raise USD 50 – USD 80 million per year for the government and the central bank, says the Inclusive Productive Foundation, a pro-business group fronted by the former head of the commercial bank Nuevo Banco del Chaco. Per TYN Magazine, the foundation wants the government to consider its proposal to introduce a national digital fiat, which citizens could make use of via a plastic card. The foundation also says the fiat would help the government eliminate tax evasion.
Mining news
A Denver-based company that installs data centers at shale drilling sites, Crusoe Energy Systems Inc., is harnessing some of the surplus gas at source to turn it into electricity, powering the data centers that in turn generate revenue by mining Bitcoin (BTC), reports Bloomberg. The centers are being touted as a way to solve the growing environmental and economic issue of gas flaring, where energy companies burn off excess gas, with the company planning to install 70 units next year, each with a capacity of about 1 megawatt, which would keep about 10 million cubic feet a day of gas from being flared.
Tax news
South Korean crypto traders may need to pay capital gains tax on their earnings under a new government plan. According to the Korea Times, the country's Ministry of Economy and Finance will look to draw up a bill outlining new crypto tax measures "by the first half of 2020." If the ministry's plans win parliamentary approval, the measures could become effective as of 2021. Seoul has apparently made up its mind on the matter, however, with the same media outlet stating that the government is "seeking to include capital gains tax on [cryptocurrency] regardless of the bill's passage."
Spanish authorities have warned crypto traders to pay their taxes. Per Diario de León, a member of the New Technology department of the Spanish tax agency, says that "most" crypto transactions "must be declared" under existing laws, and states that the Treasury will fine offenders under new regulations recently imposed by the central Bank of Spain. The tax authorities also say they are aware that real estate transactions in the country are being conducted in cryptocurrencies – and added that such deals were subject to the same taxation rules as property transactions conducted in fiat.
Investment news
Streami, the operator of the GoPax crypto exchange operator, has raised USD 6.7 million in a Series A investment, reports EBN. The media outlet states that investors include the likes of United States-based Strong Ventures, which has previously invested in Korbit, one of South Korea's largest cryptocurrency trading platforms. South Korea's Ryukyung led the investment, with "investors from Europe and the United States" also on board.
Security token operator Smartlands says it will tokenize a holding company named Smartlands Holding, per a press release shared with Cryptonews.com. The company stated, "Valued at USD 28,600,000 (pre-money), the company will make 3.5% of its equity stake available to investors worldwide, including accredited investors in the US." The security token operator says it wants to raise USD 1 million "for global expansion." Smartlands says it wants to fund the development of its new digital pay product, Smartee. The company also wants to raise funds to pay for the distribution of its Smartee co-owner payment cards.
---