As the Jury Deliberates in SBF Trial, what happens next?
Disclosure: Crypto is a high-risk asset class. This article is provided for informational purposes and does not constitute investment advice. By using this website, you agree to our terms and conditions. We may utilise affiliate links within our content, and receive commission.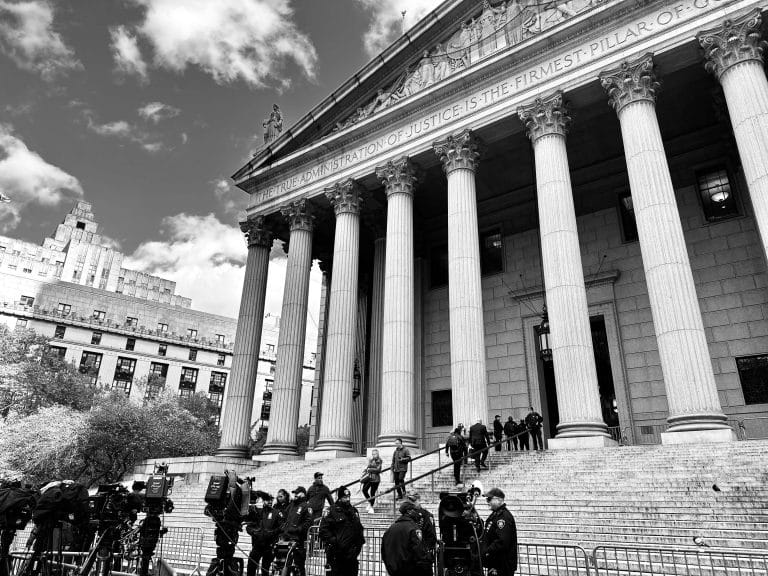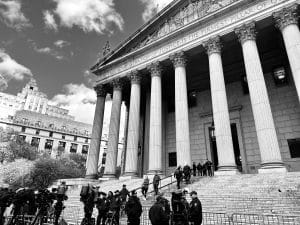 As the jury begins deliberations in the trial against Sam Bankman-Fried, questions remain over what impact the verdict will have on the crypto industry as a whole. Here's what to expect going forward.
The future of FTX

John Jay Ray III, an attorney with a track record for recovering funds from troubled companies, is overseeing its bankruptcy. Previously, Ray was responsible for returning over $820 million to creditors of the now-defunct American energy company, Enron.
"Never in my career have I seen such a complete failure of corporate controls and such a complete absence of trustworthy financial information as occurred here," Ray wrote in a 2022 court filing.
"From compromised systems integrity and faulty regulatory oversight abroad to the concentration of control in the hands of a very small group of inexperienced, unsophisticated, and potentially compromised individuals, this situation is unprecedented," Ray continued.
"Ray's done an amazing job of clawing back money," said Tim Enneking, Managing Partner at Psalion and CEO of Presearch.com, Inc. "Especially when you think they didn't even have an accurate balance sheet."
If the U.S. Bankruptcy Court approves an Amended Plan put forward last summer by FTX debtors, customers should receive "over 90% of distributable value worldwide."
"It was an $8 billion hole, and he's doing a masterful job of filling it," Enneking said.
What will happen to SBF's co-conspirators?

Former Alameda Research CEO Caroline Ellison, FTX chief technical officer Gary Wang, and head of engineering for FTX Nishad Singh all testified against their former boss under a cooperation agreement with the U.S. government in hopes of a reduced sentence.
"If it's discovered that they lied (on the witness stand), they breached the contract," Enneking said, noting that any potential leniency they could receive "goes out the window."
"They could go back and get a much longer sentence if they discovered they lied during, in this case, Sam's trial," Enneking said.
Enneking likened the co-conspirators' situation to "a sword of Demicles hanging over their heads," adding that "they have a really, really strong incentive to tell the truth."
"It's just the way human psychology works," Enneking said, "they're going to get a better deal if he is found guilty."
"Conceivably," Enneking continued, "Sam's lieutenants could actually testify against each other if any of these plea agreements fall apart and they have to go back to trial."
Moreover, Singh, Ellison, and Wang will most likely have to pay significant financial restitution to victims of the doomed crypto exchange as part of their sentencing.
"That debt may follow them around literally for the rest of their lives," said Enneking.
Where does legislation go from here?

Bankman-Fried's case has forced a spotlight on the lack of regulation in crypto, particularly in the United States.
"What you have in the United States is legislative paralysis, executive overreach, and the judiciary trying to control the situation," Enneking claims. "I don't see that changing really anytime soon because of the split House of Representatives."
"The fact he was able to get this far speaks to how much regulation is needed in the crypto space," says Asma Mohammadi, a law student at American University who has been following the case.
"I'm interested to see what the ruling is going to be and how the government to make sure something like this will never happen again," Mohammadi said.
Equally important, Bankman-Fried's trial takes place shortly before the U.S. Securities and Exchange Commission is expected to approve the first spot bitcoin exchange-traded fund in early 2024.
"To be very honest with you, if smaller crypto companies had more money, they'd all take the S.E.C to court, and my guess is they'd win far more often than they lost," said Enneking.
High-profile litigation

Documents reveal that Bankman-Fried spent over $1 billion in high-profile endorsement deals, which included celebrities like Tom Brady, Steph Curry, Naomi Osaka, Larry David, Giselle Bünchden, Shaquille O'Neal, and Kevin O'Leary. A number of celebrities who endorsed FTX are now facing litigation themselves as a consequence.
During the prosecution's rebuttal Thursday, US Assistant Attorney Danielle Sassoon claimed that Bankman-Fried's numerous media appearances and high-profile dealings were part of an effort to make himself appear "legitimate" all while using the exchange as a "personal piggy bank."
"He was celebrity chasing, and he liked it," claimed U.S. Assistant Attorney Nicolas Roos.
The prosecution's statements follow the defense's claims that Bankman-Fried acted in "good faith" while running the crypto exchange. However, the prosecution claimed that this was part of a "made-up story" that the defendant told before telling the jurors to "reject it."
"He thought he could fool customers, fool the public, fool reporters, and now you," Sassoon said. "Don't fall for it."
The jury is currently deliberating on seven different charges against Bankman-Fried, including wire fraud, conspiracy to commit securities fraud, and conspiracy to commit money laundering. If convicted, Bankman-Fried faces what could be over 100 years in prison. He is currently being housed in the Metropolitan Detention Center in Brooklyn.
---