As SEC Slows Down BNB and XRP, NUGX Shows Why Emerging Altcoins Are The Future
Disclosure: Crypto is a high-risk asset class. This article is provided for informational purposes and does not constitute investment advice. By using this website, you agree to our terms and conditions. We may utilise affiliate links within our content, and receive commission.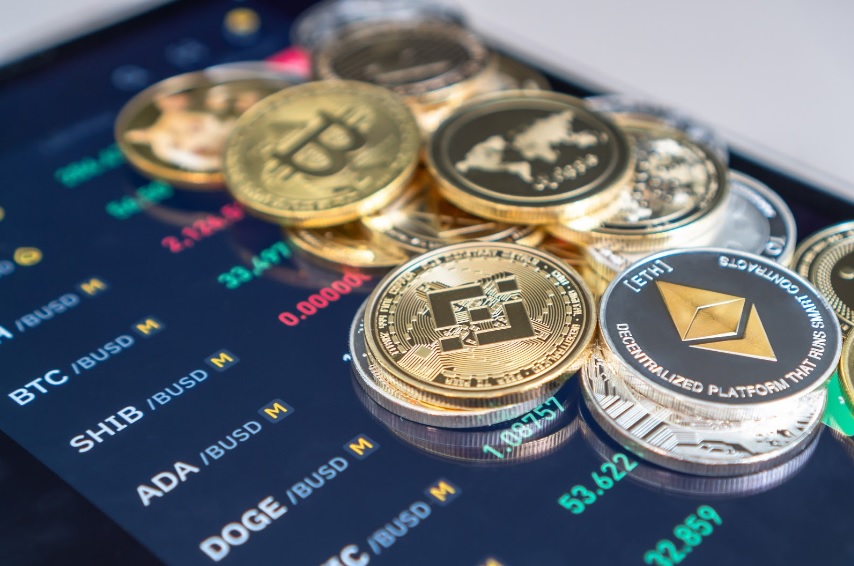 TLDR
Binance Coin and Ripple face regulatory challenges, leading to price declines and investor uncertainty.
NuggetRush emerges as a utility-rich meme coin in gaming and NFTs, making it an attractive investment.
NuggetRush offers a unique GameFi model and a presale opportunity, drawing interest from investors looking for alternative investments amid regulatory concerns.
Binance Coin (BNB) and Ripple (XRP) have been clinging to speculations of upside potential since they got hit with multiple regulatory lawsuits by the U.S. Securities and Exchange Commission.
Massive equity withdrawals by uncertain investors led to a rapid decline in the value of both DeFi projects. Although both tokens have recorded considerable drive from lows, low trading volume has led to slow price ticks in recent weeks.
As widespread uncertainty spreads, NuggetRush (NUGX) emerges with promising offerings. The new meme coin possesses high-impact utility as the governance token for the NuggetRush platform and a play-to-earn token for its highly anticipated impact gaming model, solidifying its potential as the best crypto to invest in.
NuggetRush's further incorporation of NFTs highlights the future-proof nature of new DeFi projects. Let's see the performance of BNB and XRP while exploring NUGX's offerings.
NuggetRush (NUGX) Showcases Potential For Meteoric Value Growth
NuggetRush (NUGX) is built to pair entertainment with real-world benefits. The NUGX token powers the lucrative gaming experience that features gold mining and cryptocurrency investing.
Players are rewarded with assets that can be exchanged for tangible profits. NuggetRush's GameFi approach has cemented it as the best crypto to invest in for gaming and cryptocurrency enthusiasts looking to make exponential gains.
The NUGX token is currently in its presale stage, selling for a discount of $0.01 per token. The event is split into five stages, with a price increase at the beginning of each stage.
At the end of the presale, the token will launch at $0.020 per token, delivering a 100% return on investment for early backers. NuggetRush investors are highly optimistic about NUGX's grown potential as the cryptocurrency plans to list on top exchanges like Uniswap.
A move that could see NUGX skyrocket to record highs, soon surpassing giant DeFi projects.
The NuggetRush impact gaming model features in-game characters that are also non-fungible tokens. Web3 enthusiasts have dubbed them a collection of the best NFTs to invest in because the rare RUSHGEMS collection can be exchanged for real gold, which will be delivered to players.
The platform also houses an NFT staking mechanism that annually yields 20% of the staked asset value. These offerings showcase NuggetRush's nature as a robust contender among new DeFi projects.
Ripple's (XRP) Regulatory Lawsuit Delaying Anticipated Growth Potential
The third quarter of the year saw a massive rise in regulation clamps on various cryptocurrencies by the SEC.
One of the most notable is Ripple, which was flagged as a security. If XRP is confirmed to have gone against regulations, Ripple Labs will have to restrict trading of Ripple, and trading parties could face legal consequences if they don't follow SEC trading rules.
This possibility has ignited fears that multiple exchanges may delist XRP, leading to the decline of the value and liquidity of XRP.
Although Ripple has recorded a one-part win in the legal tussle, it has done nothing to reduce regulatory pressure. This has culminated in slow price performances from XRP as investors migrate, searching for more promising alternatives.
Binance Coin's (BNB) Tussle With The SEC Stunts Price Performance
Binance Coin witnessed a significant slowdown in price due to the inception of the SEC regulatory lawsuit. Binance, one of the world's largest cryptocurrency exchanges, has faced increased scrutiny over its operations, including thirteen allegations of offering unregistered securities.
These legal challenges have raised concerns among investors, resulting in a sharp decline in the value of BNB.
Although Binance has made moves to delist multiple assets from its exchange, the battle continues, breeding uncertainty in the future of BNB. The broader crypto market has also noticed, as investors have started pulling out funds from Binance Coin to stave off potential losses.
Conclusion
Amid the ongoing impact of regulatory pressure on Ripple and Binance Coin prices, NuggetRush (NUGX) has emerged as a lucrative alternative for smart investors. The altcoin's strong foundation, offering some of the best NFTs to invest in and an engaging Play-to-Earn game, has captivated the cryptocurrency community.
This surge in enthusiasm has translated into a buying frenzy during the ongoing presale, with a remarkable sale of over 9 million tokens. With that, NUGX fully encapsulates why upcoming altcoins are the future of cryptocurrency investing.
Visit NuggetRush Presale Website
---