ARK Invest Buys $19.9 Million Block Shares as Cathie Wood Stands Firm on Crypto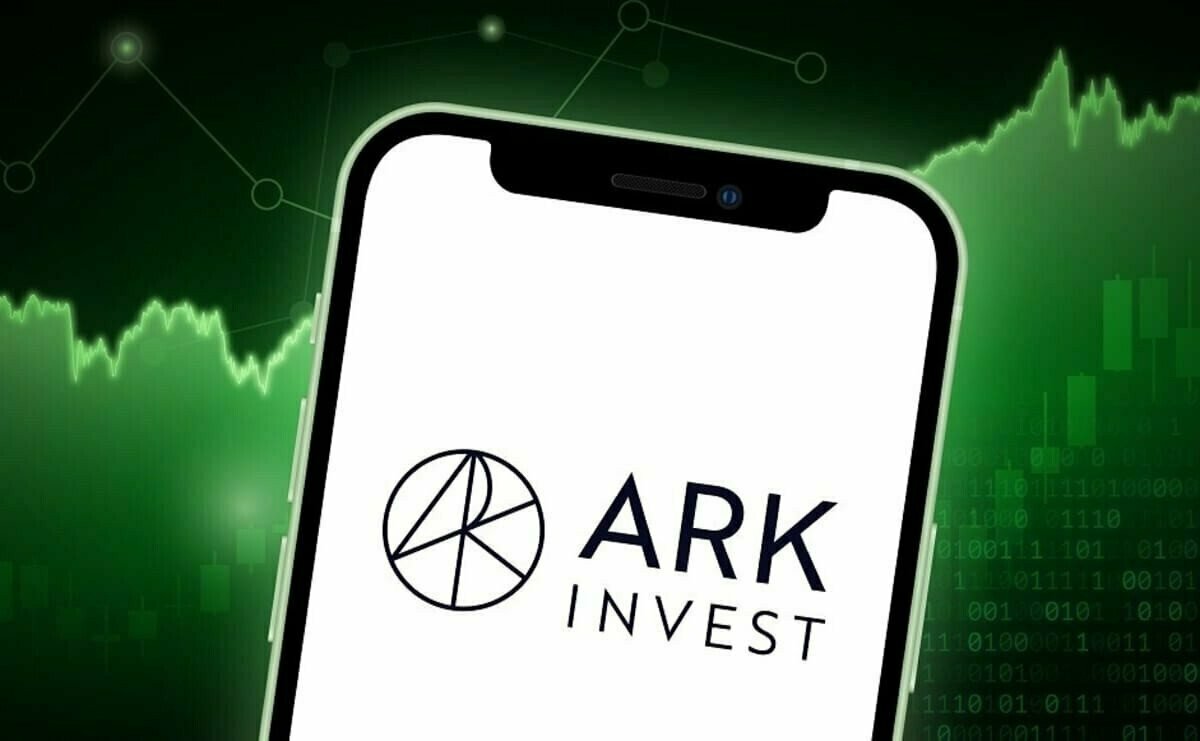 Cathie Wood's Ark Investment has purchased around $20 million worth of Block shares as the crypto investment firm stands firmly committed to crypto.
According to data provided by ARK Invest Daily Trades, ARK Invest acquired a total of 305,573 shares of Block across six intervals between June 7-8, which now represents ARK's fourth largest holding at 4.81%.
Of the new shares, 240,174 were added to its ARK Innovation (ARKK) ETF, 39,099 shares to ARK Next Generation Internet (ARKW), and the remaining 26,300 shares to ARK Fintech Innovation (ARKF).
Founded by former Twitter CEO Jack Dorsey and Jim McKelvey in 2009, Block, formerly Square, is an American multinational technology conglomerate and digital payment company with a unique interest in cryptocurrencies, especially Bitcoin.
The recent purchase of Block shares comes as Ark Investment has doubled down on its investment in the crypto exchange Coinbase after the US Securities and Exchange Exchange sued the company sending share prices tumbling.
Earlier this week, three Ark Investment Management LLC funds, including Wood's Ark Innovation ETF, purchased 419,324 shares of Coinbase, which is also the largest US-based cryptocurrency exchange.
The investment management firm has been bullish before on Coinbase.
Ark Invest bought an additional $8.5 million in COIN shares on May 1 and bought 129,604 more for its ARK Innovation ETF.
Wood Believes Coinbase Would Benefit From Ongoing SEC Clampdown
The US Securities and Exchange Commission has sued both Binance, the world's largest cryptocurrency exchange, and Coinbase, the largest US-based cryptocurrency.
The commission filed 13 charges against Binance and its US affiliates, ranging from allegedly operating as an unregistered exchange to offering unregistered securities.
The regulator also levied similar charges against Coinbase, claiming that it operated as an exchange, broker, or clearing agency without the required registrations.
While many consider the lawsuits to have harmed the crypto firms, Wood recently told Bloomberg that the tougher charges laid against Binance might eventually work in Coinbase's favor.
"We have Binance under increasing regulatory scrutiny for more criminal activities, fraud being one of them, therefore we have the competition for Coinbase disappearing, so that's a good thing longer term for Coinbase."
It is worth noting that Wood holds a highly optimistic long-term outlook on digital assets like Bitcoin, emphasizing its ability to thrive in market volatility and regulatory uncertainty.
In 2020, Wood made headlines with an infamous prediction that Bitcoin would hit $500,000 by 2030.
Despite the recent crypto downturn that saw some high-profile digital asset companies collapse, the investor still stands by her prediction.
Back in February, Wood reiterated that she expects Bitcoin to hit $500,000. "Yes, we're a little higher than that in our bearish case for 2030," she said, noting that her bullish case is much higher.
As reported, Ark Investment raised more than $16 million in mid-March for two new private crypto funds.
---