Apple's Metaverse, Crypto Lobbying, WisdomTree's Wallet, USD 80M DeFi Hack + More News
Disclosure: Crypto is a high-risk asset class. This article is provided for informational purposes and does not constitute investment advice. By using this website, you agree to our terms and conditions. We may utilise affiliate links within our content, and receive commission.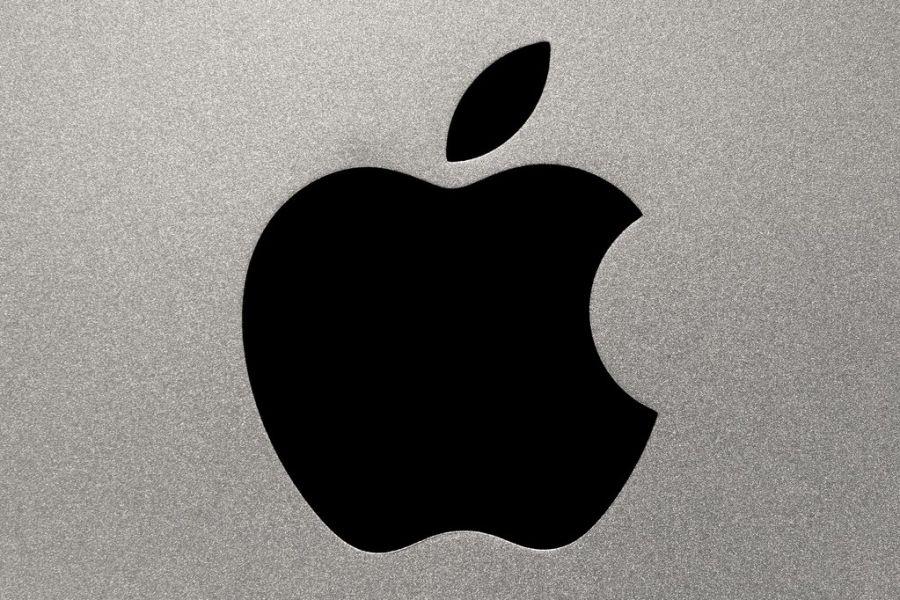 Get your daily, bite-sized digest of cryptoasset and blockchain-related news – investigating the stories flying under the radar of today's crypto news.
__________
Metaverse news
Tech giant Apple is looking seriously into the metaverse and it is putting money into exploring its potential, CEO Tim Cook said during an analysts' earnings call. He added that they see a lot of potential in the space and are "investing accordingly" as they already have "over 14,000 [augmented reality, AR] kit apps in the App Store, which provide incredible AR experiences for millions of people today."
Facebook parent Meta has invited a small group of ad execs to its first meeting on February 17 to lay out its metaverse pitch, Business Insider reported. Their unnamed sources said Meta has already begun directly pitching big advertisers on the metaverse, promising to help them establish a virtual presence for free in exchange for a minimum ad spend commitment.
Asset manager Fidelity Investments filed an application for a Metaverse exchange-traded fund (ETF), aiming to track public companies with exposure to the blockchain-based network of three-dimensional, virtual realities. Their Fidelity Metaverse Index tracks "the performance of a global universe of companies that develop, manufacture, distribute, or sell products or services related to establishing and enabling the Metaverse," according to the filing.
Regulation news
A group of crypto financiers is launching a super political action committee (PAC) that aims to spend more than USD 20m to support congressional candidates ahead of the November US elections. According to Politico, the backers include a top executive at crypto exchange FTX, as well as SkyBridge Capital, the hedge fund led by former Donald Trump communications director Anthony Scaramucci. The group, dubbed GMI PAC, said it has already attracted USD 5.3m in contributions that it will use to back those "who work to give consumers and innovators the opportunity to build and use next-generation technologies and services here in America."
The US President Joe Biden administration is preparing to release an executive action that will task federal agencies with regulating digital assets such as bitcoin (BTC) and other cryptoassets as a matter of national security, Barron's reported. The upcoming memorandum would task parts of the government with analyzing digital assets and assembling a regulatory framework that covers cryptos, stablecoins, and NFTs.
The Russian government plans to have regulations for cryptoassets in place by the end of the year, according to a road map reviewed by the Russian news agency RBK. The roadmap suggests introducing know-your-customer (KYC) and anti-money laundering (AML) rules for crypto platforms, defining their regulatory status, mandating a supervisory body, and establishing penalties for those who don't play by the rules.
Adoption news
On this morning's earnings call, investment company WisdomTree's CEO Jonathan Steinberg announced the firm's new digital wallet, WisdomTree Prime. WisdomTree Prime is "a place where crypto interacts with traditional assets. Building on the tenets of "Responsible DeFi," and investor-friendly innovation, the goal of Prime is to offer a better financial services experience, embodying choice, transparency, and inclusivity," they said. WisdomTree is targeting a beta launch in Q2 2022, with the goal of a national rollout later in the year. The beta testing waitlist is now open.
Flushing Financial Corporation, the parent company behind New York-based Flushing Bank, partnered with crypto firm New York Digital Investment Group (NYDIG) to offer bitcoin services to its customers. The bank was founded in 1929 and according to its Q4 report it held more than USD 8bn worth of assets at the end of 2021.
Crypto exchange Crypto.com is partnering with NBA superstar LeBron James and the LeBron James Family Foundation (LJFF) to support educational and workforce development opportunities focused on Web 3. While they said that it would be a multi-year partnership, they did not elaborate on how long it would last.
Security news
Binance Smart Chain (BSC)-based decentralized finance (DeFi) protocol Qubit Finance was exploited by attackers on Thursday evening (UTC time), developers confirmed in a tweet and a subsequent report. "The hacker minted unlimited xETH to borrow on BSC. The team is currently working with security and network partners on next steps," the team said. Per security firm PeckShield, the attacker stole USD 80m.
Exchanges news
The US Securities and Exchange Commission (SEC) issued an order approving the creation of BSTX as an equity trading facility of BOX Exchange, BSTX said today. It is a joint venture of BOX Digital Markets and tZERO Group, and it will be the first fully-automated, price/time priority execution exchange for trading securities that is both regulated by the SEC and leverages existing private blockchain technologies, they added.
VerifyVASP, a decentralized protocol for data sharing, launched a Travel Rule Working Group in association with 14 operators who have completed the virtual asset service provider registration process in South Korea. The group will use the messaging protocol to satisfy the Travel Rule requirement by the end of March, which is the deadline. APROBIT, Beeblock, Cashierest, COIN & COIN, COREDAX, Flata, FLYBIT, FOBLGATE, GOPAX, Hanbitco, Huobi Korea, OkBit, TENNTEN, and PROBIT are among those who are participating in the Travel Rule Working Group.
Legal news
Investing app Robinhood defeated claims that it wrongly blocked investors from buying "meme stocks" during the market volatility of 2021, Law360 reported. The judge stated that the investors failed to adequately allege any of the seven counts of their complaint, and they won't be able to amend their claims.
The US Department of Justice (DoJ) indicted Project Investors Inc (also known as Cryptsy) CEO and founder Paul Vernon for stealing USD 1m from wallets that the now-defunct crypto exchange controlled. The DOJ charged Vernon, 48, with tax evasion, wire fraud, money laundering, computer fraud, and destruction of records in a federal investigation, among other charges.
Investments news
Digital asset financial services group HashKey Group announced a USD 360m initial closing of a new fund. The newly raised capital will be used to fund entrepreneurs and startups that are leading the next wave of blockchain and digital asset innovation, they added.
The macro trading hedge fund firm Brevan Howard Asset Management committed more than USD 250m to its newly created BH Digital business and the venture's initial fund this month started trading the firm's money, Bloomberg reported, citing "a person with knowledge of the matter." The company plans to open to clients' cash later this year.
Astar Network (ASTR), a multichain smart contract platform on Polkadot (DOT), said it has raised USD 22m in a strategic round led by Polychain, with participation from Alameda Research and Crypto.com Capital, among others.
The US SEC disapproved asset manager Fidelity's Wise Origin Bitcoin Trust spot ETF application. They explained that any rule change in favor of approving the ETF would not be aimed at preventing "fraudulent and manipulative acts and practices" nor would it necessarily "protect investors and the public interest."
Following a USD 5m pre-seed round in July 2021, Unblocked, also known as The Non Fungible Token Company (NFTCo), said it has finalized a USD 10m seed round to elevate the startup company to a post-money valuation of more than USD 90m. Tiger Global, Penske Media Corp. (which owns media properties including Billboard, Rolling Stone, and SXSW), Electric Feel Entertainment (whose management clients include Post Malone and Lil Baby) are among the investors in the company.
NFTs news
Anheuser-Busch, the maker of the Bud Light beer, is launching a non-fungible token (NFT) project called "Bud Light N3XT Collection" which will feature 12,722 unique tokens. With the purchase of an NFT, consumers will have the opportunity to vote on Bud Light NEXT merchandise, have access to Bud Light NEXT brand and partner events, and more.
NFT marketplace OpenSea reversed its decision to limit the number of NFTs to 5 NFT collections with 50 items per collection when using their collection storefront contract. It stated the reason for the limits was that its smart contract was being misused, and that "over 80% of the items created with this tool were plagiarized works, fake collections, and spam."
DAOs news
Decentralized autonomous organization (DAO) FriesDAO said it seeks to acquire fast-food restaurants, "testing whether an open community can successfully run a real-world, fast food enterprise." Members who wish to participate in the DAO can donate to its treasury and receive membership tokens that will also serve as governance rights for the DAO's future growth and processes.
Career news
Chainlink Labs hired the co-creator of Meta's Diem, Christian Catalini, as well as Stanford cryptographer Dan Boneh as technical advisers. Catalini and Boneh will primarily work on the Cross-Chain Interoperability Protocol, a new international standard for decentralized inter-blockchain messaging, data, and token movements.
---