ApeCoin is Going to Zero as APE Price Drops 10% in 24 Hours While New Meme Coin Sonik Goes Viral – How to Buy Early?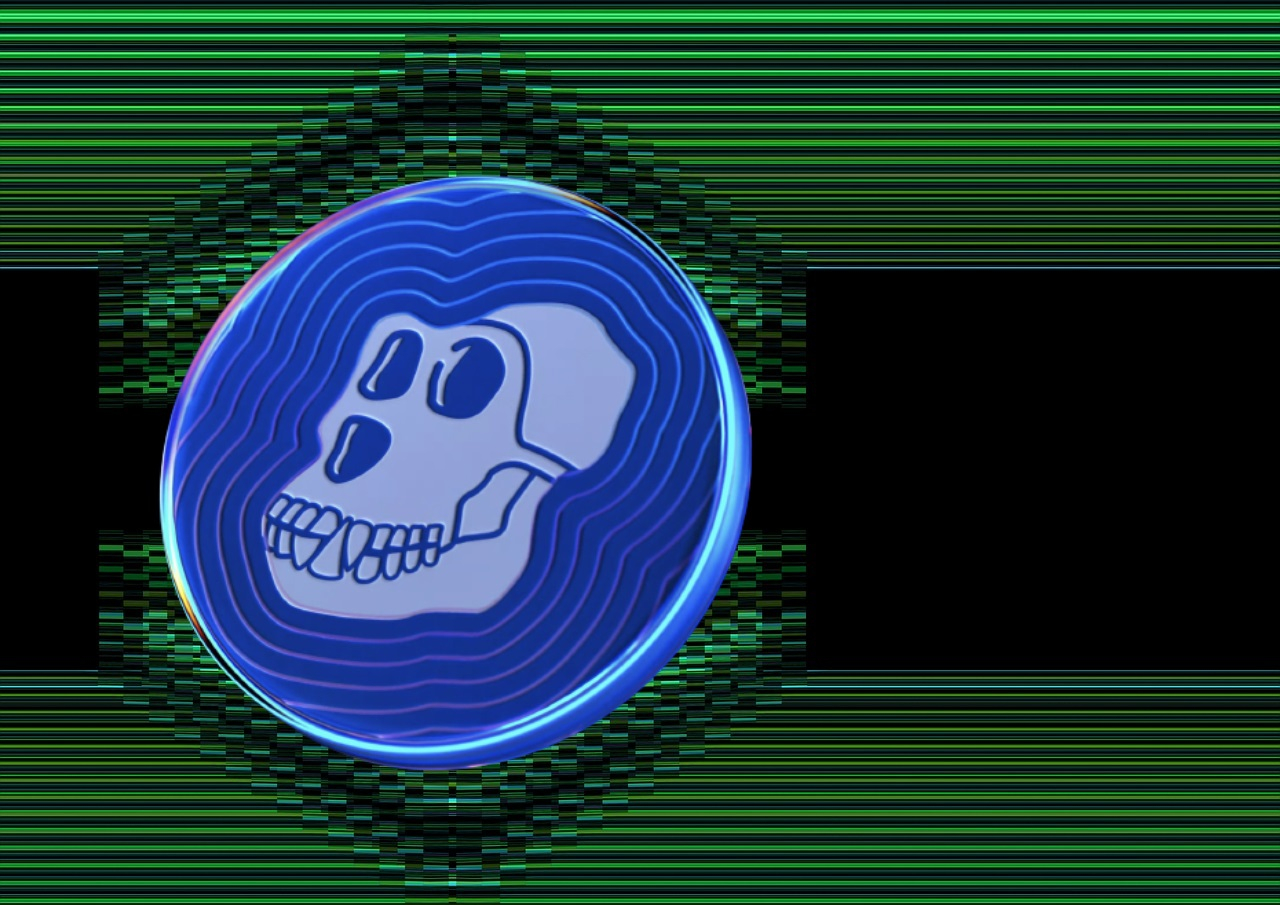 As altcoin markets continue to take a hit, ApeCoin (APE) has fallen -10% back below the 20DMA in a tumultuous rejection from trendline resistance, leaving some fearful BAYC bagholders to question whether ApeCoin is going to zero.
This comes following a catastrophic year for ApeCoin, which has bled-out -93.5% since the all-time high on April 28 2022 - leaving APE price reeling in a tight descendant trading channel since the start of this summer.
Worse still? A fleeting recovery in BAYC floor price also appears to have given way to collapsing technical structure, creating a double-whammy of bleak prospects for the once rockstar NFT ecosystem.
APE Price Analysis: Is ApeCoin going to Zero?
Amid the downside moves, ApeCoin is trading low at a current price of $1.82 (representing a 24-hour change of -1.35%).
So far ApeCoin has retraced -14.6% since rejection from a zone of converged resistance between the descendant upper trendline and $2 price level at $2.07.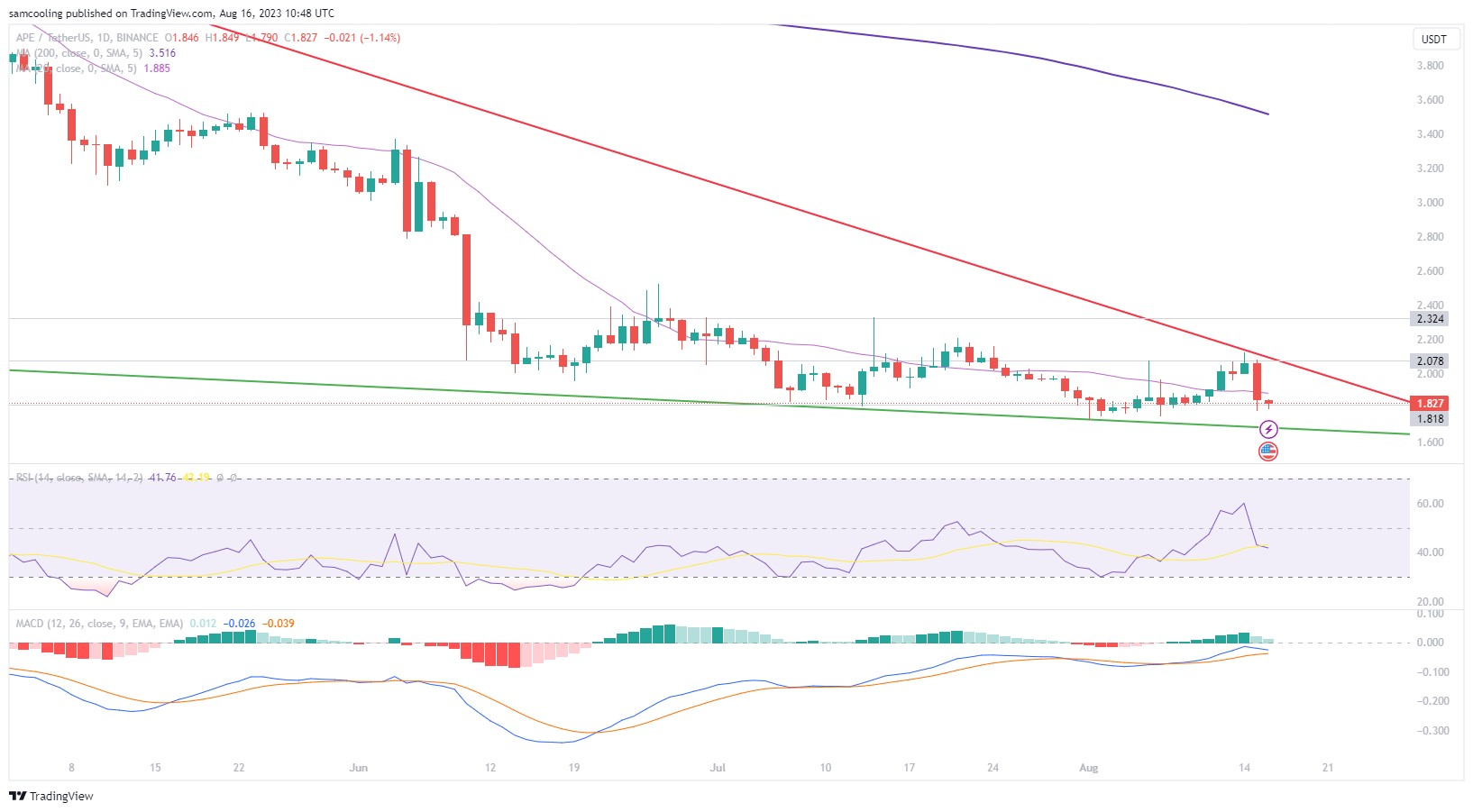 The rejection comes after an impressive 2-week recovery rally saw APE price soar +22.5% following a strong bounce from lower trendline support.
Critically on August 12, APE appeared to regain supportive footing from the 20DMA, and with a well-defended display by BAYC bulls, 3-days of consolidation above this level appeared to leave technical structure in good form.
However, a sudden drop in BAYC floor price on August 13 appeared to trigger APE's rejection from resistance - driving the initial -10% fall.
With ApeCoin's first serious attempt in months at mounting a recovery rally now in ruins, price action is looking bleak on the short time frame.
But APE's key indicators provide some reasons to be cheerful, the RSI has cooled off significantly on the recent downside move - dropping rapidly from an overbought 60 to an oversold 41 - which suggests that ApeCoin could be good value at the moment.
And the MACD supports this bullish outlook, with bullish divergence at 0.012 remaining following two-weeks of impressive buy pressure and upside moves.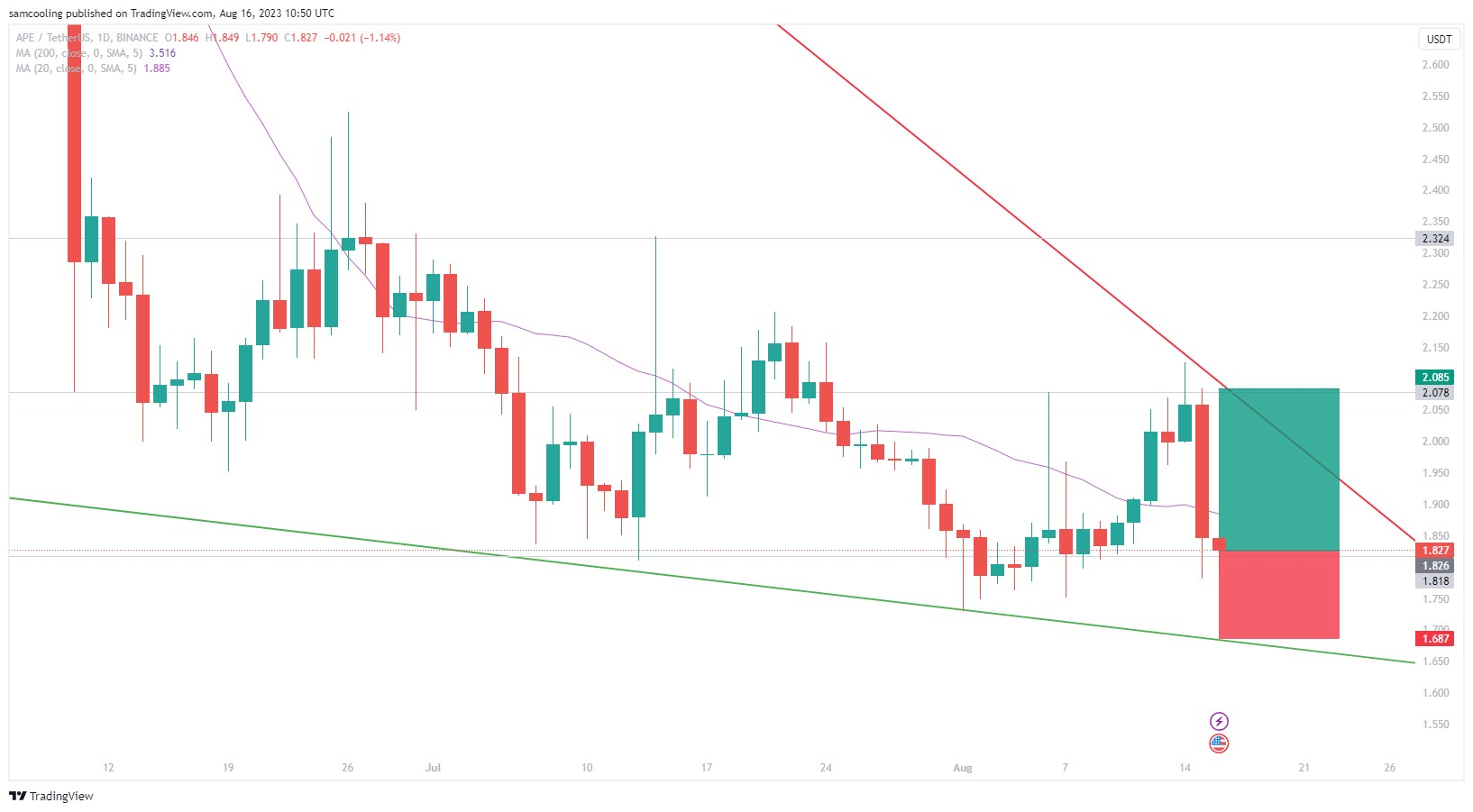 Overall, ApeCoin is facing a remarkably attractive risk: reward ratio of 1.86 despite the troubled outlook, with APE prospecting an upside target at $2.085 (+14.18%) and a downside target at $1.85 (-7.61%).
Although APE is facing a strong risk: reward ratio, it is clear downside momentum has a strong grip on ApeCoin technical structure and while APE is likely not going to zero anytime soon - on the short-time frame downside moves are likely.
This is why ranks of ApeCoin bag holders - fatigued by months watching their assets de-value - are moving on to double-down and reclaim profits through popular DEX launch meme coin presales.
A New Dawn on the Meme Coin Horizon: Sonik Coin Presale is Live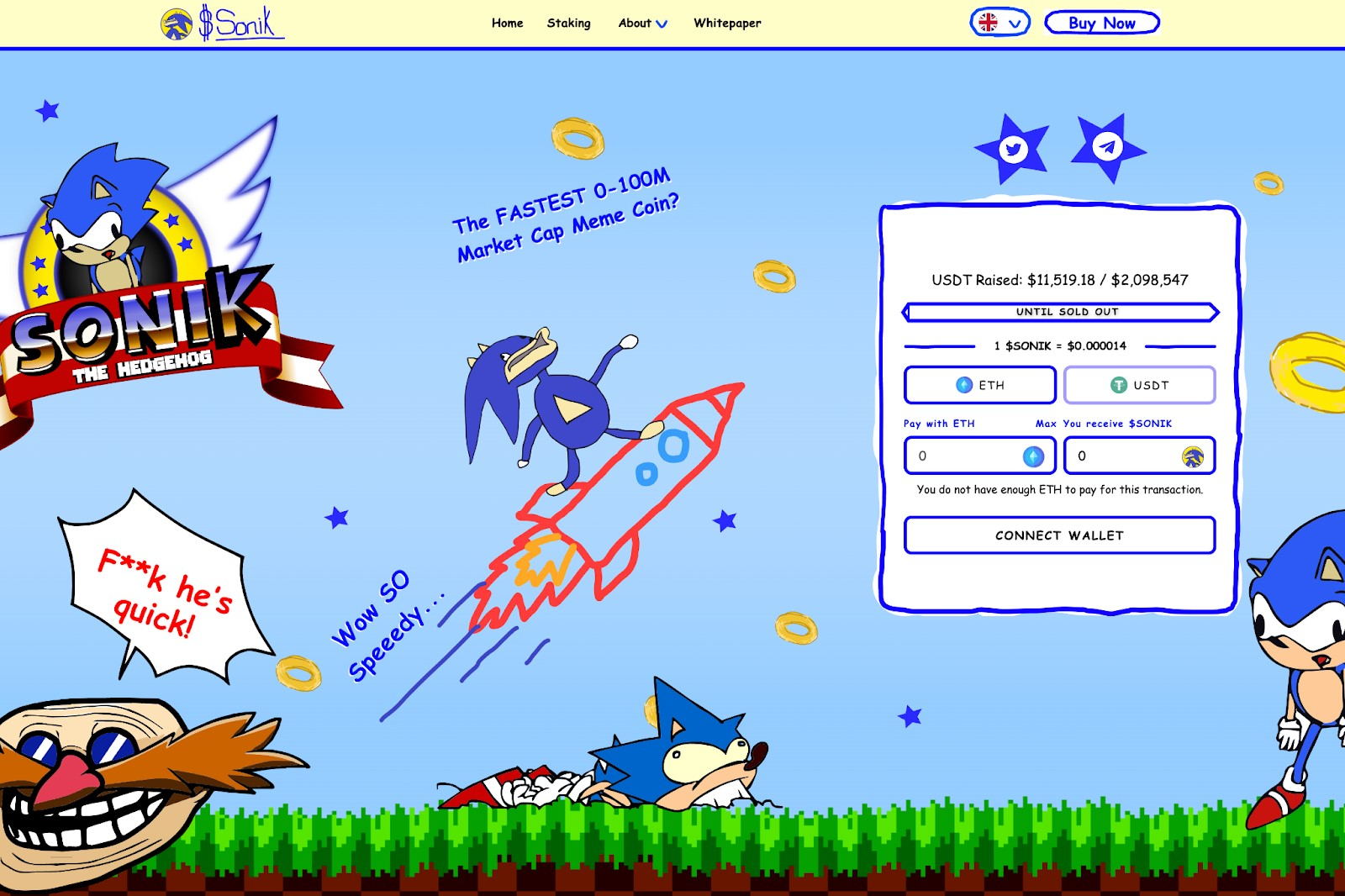 As we navigate the world of meme coins, there's always that palpable excitement of discovering the next big thing.
Today, let's shed light on one such entrant, the Sonik Coin ($SONIK), which is not only making waves but also racing with the audacious goal of being the fastest token to hit the $100M market cap. And given the current trajectory, this aspiration may soon be a reality.
Sonik Presale 'Gotta Go Fast' Shoots For $100m Market Cap With Supercharged Staking

An intriguing 50% of the mammoth 300 billion $SONIK supply has been allocated for early investors, making it a limited-time golden opportunity.
With each token priced at a meager $0.000014, enthusiasts have the perfect entry point, especially before its much-anticipated debut on Uniswap post-presale.
This decentralized exchange is a powerhouse, and $SONIK's presence there will undoubtedly amplify its visibility manifold.
But Sonik Coin is more than just another meme coin, the staking APY of an astounding 4,300% speaks volumes about its potential returns.
Staking not only adds an avenue for passive income, but its inclusion also showcases the team's commitment to longevity and stability.
The idea? By staking, holders are encouraged to hold onto their tokens for more extended periods, thus mitigating volatile price swings and cementing a firm foundation for steady growth.
Now, let's talk about $PEPE, Pepecoin's astronomic growth—delivering jaw-dropping returns of over 10,000% to early backers— has set the precedent.
Given $SONIK's innovative staking model and the infectious enthusiasm around its branding (a nod to the ever-popular Sonic the Hedgehog), it's poised for a similar, if not more impressive, trajectory.
The transparent, community-centric vision of the Sonik Coin's founders, paired with its tantalizing staking rewards and the buzz it has already generated, sets it apart in a sea of meme coins.
Check out the Sonik Telegram and Twitter here.
If history and market patterns tell us anything, the early bird catches the worm. Or in this case, rides the supersonic wave.
Disclaimer: Crypto is a high-risk asset class. This article is provided for informational purposes and does not constitute investment advice. You could lose all of your capital.
---