ApeCoin is Going to Zero After Azuki Drama Sends NFT Prices Crashing But Chimpzee Might Be The Next Crypto to Explode – Here's Why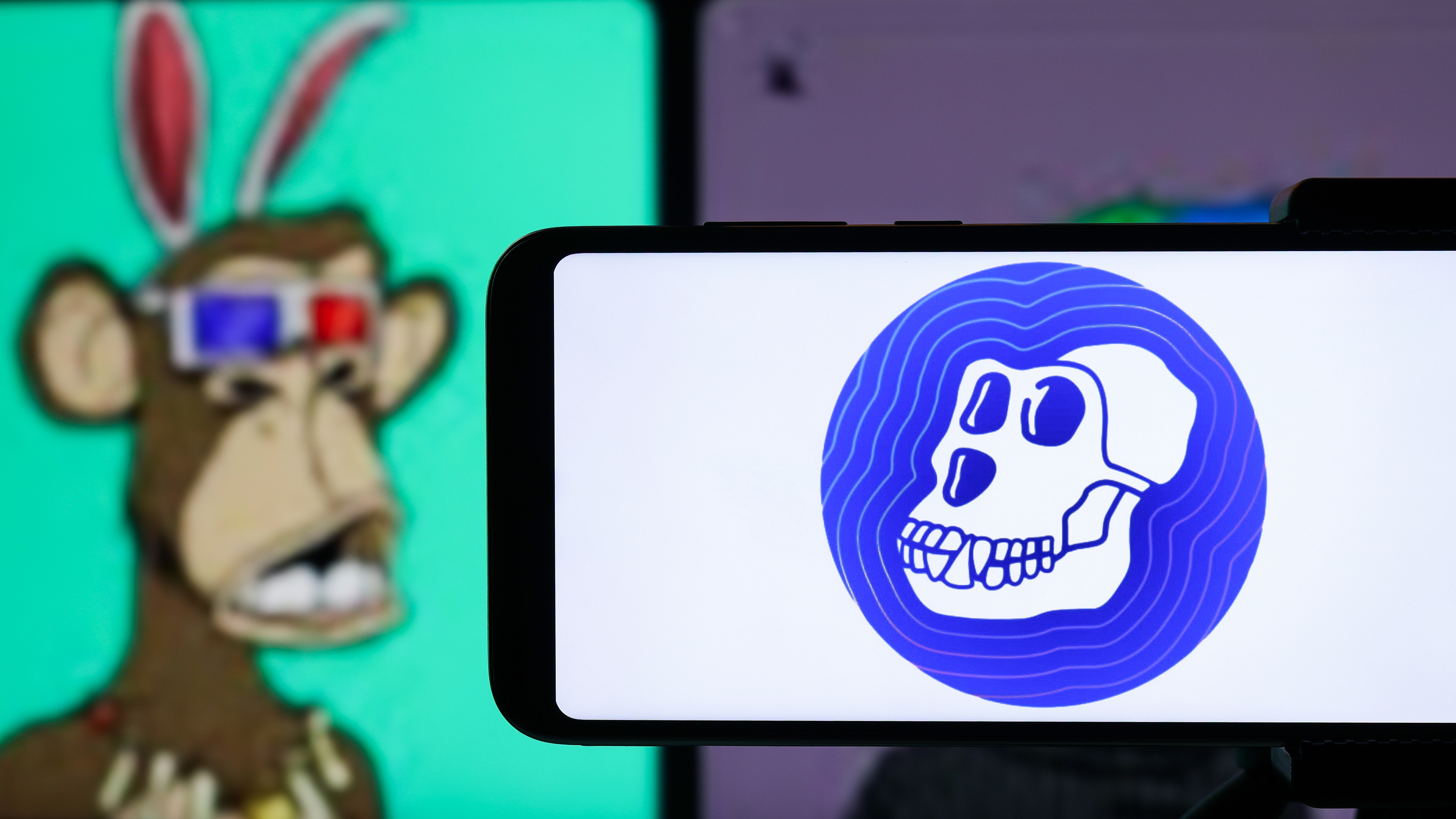 ApeCoin (APE), the utility and governance token of the APE ecosystem which was built by Yuga Labs to expand the utility of its Bored Ape Yacht Club (BAYC) non-fungible token collection, has been struggling recently.
APE/USD has been unable in recent weeks to muster a sustained pushback to the north of its 21-Day Moving Average (DMA), which has been acting as resistance going all the way back to April.
APE was last trading near $2.20 per token, within familiar ranges over the past month.
But the token is unlikely to be able to replicate the positive general performance being seen elsewhere in the crypto market, such as with bitcoin (BTC) and ether (ETH).
That's because NFT markets, including the price of BAYC collection, are performing badly right now, reducing demand for the NFT-linked APE cryptocurrency.
The poor performance of the NFT market has a lot to do with a recent drama relating to a recently launched Azuki NFT collection.
The Azuki NFT collection creators raised a stunning near $40 million in their new launch, but some big investors claimed that they had been ripped off, as the newly launched collection looked very similar to a past collection.
These big investors bandied together to form the so-called Azuki DAO (decentralized autonomous organization), which they are using to put pressure on Azuki's creators for a refund.
The debacle is weighing on broad confidence in the NFT market, with the price floor of the BAYC collection recently hitting a near two-year low of $52,000, as per nftpricefloor.com.
That's a more than 85% decline from the record-high price floor reached in April 2022 of around $370,000.
As crypto investors continue to lose confidence in NFTs, some are claiming that NFT-linked cryptocurrencies like APE could soon be headed for zero.
At current levels not far above $2.0, APE is close to record lows and is down over 90% versus its record highs from April 2022 in the $28 region.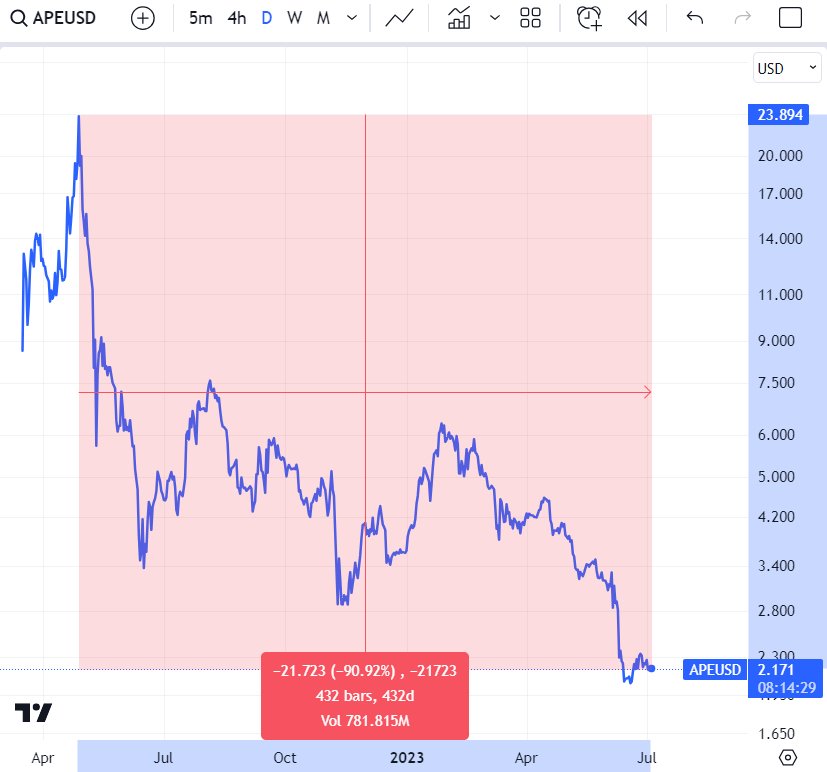 This Could Be The Next Ape-Themed Crypto to Explode
While the ApeCoin outlook is dire, things are looking up for another ape-themed crypto called Chimpzee.
Chimpzee, which has been labelled by some as web3's hottest charity-focused project, just moved into the sixth stage of its highly popular crypto presale.
Some industry observers think that the project could be the next crypto to explode.
The disruptive crypto platform, which allows its users and supporters to earn a passive income whilst simultaneously saving animals and fighting climate change, has now raised a whopping $680,000 via sales of its $CHMPZ token.
Chimpzee's web3 platform is set to feature a shop-to-earn Chimpzee merchandize store, a trade-to-earn non-fungible-token (NTF) marketplace and a play-to-earn game called "Zero Tolerance".
Owners of Chimpzee's NFT Passports will also be able to earn yields of as much as 20% APY, as well as benefiting from other exclusive perks.
Investors who want to get involved with one of the crypto industry's most promising charity projects should move quickly.
That's because presale investors can receive a bonus of up to 300% in additional $CHMPZ coins if they get in ahead of the presale hitting $750,000.
When this milestone is hit, Chimpzee will be making a donation related to helping protect black jaguars.
Moreover, in just nine days, the presale will enter its seventh stage and the price of $CHMPZ will rise 4.5% from $0.00067 to $0.0007.
That means investors who get in now can be sat on paper gains of at least 275%, given $CHMPZ will list on major exchanges later this year at a price of $0.00185.
Potential buyers should also note that when the sixth presale stage ends investors will lose the right to buy a Diamond Chimpzee NFT Passport, which offers the highest staking yields and best perks.
Early investors will be able to secure their Diamond Chimpzee NFT Passports in an exclusive whitelist event at the end of the presale and prior to the platform's public launch.
---