Sia Settlement: ICO That Raised USD 120K, to Pay SEC USD 225K
After EOS developer Block.one said it has settled with the U.S. Securities and Exchange Commission, another blockchain project announced the same news today.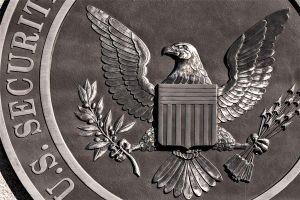 Nebulous, the company building the Sia decentralized cloud storage network, said it has entered into a settlement with the SEC and agreed to pay USD 225,000 without admitting or denying liability.
The commission has also confirmed that it has settled charges against Nebulous for raising USD 120,000 through the offer and sale of securities without registration or an applicable exemption.
"The SEC did not take any enforcement action with respect to the Siacoin token or any current activity on the Sia network, and the order does not require Nebulous to register the Siacoin token as a security with the SEC," the company added. Today, users are storing over 500 terabytes of data on the Sia network, the company claims.
Following the announcement, Siacoin, ranked 72nd by market capitalization, jumped by 7% and trades at c. USD 0.001647 (15:32 UTC). It's up by 5% in the past 24 hours and is down by 9% in the past week.
The Sia network employs a two-token model: Siacoins are used to buy and sell cloud storage space while Siafund investors receive a small share of total storage revenue.
"Given that Nebulous had properly registered its 2018 offering of Siafunds in the wake of the SEC's 2017 guidance regarding digital assets, we were disappointed that the SEC chose to take action with respect to the relatively small offering conducted years before we had the benefit of that guidance," Zach Herbert, Nebulous Chief Operating Officer, was quoted as saying in the announcement by the company.
_____
Background:
In May 2014, Nebulous conducted a USD 120,000 offering of a token called Sianotes, which were converted to Siafunds upon network launch in 2015. The offering took place through Bitcointalk.org, three months before the Ethereum offering.
In April 2018, Nebulous conducted a new offering of Siafunds. This time, the company completed a USD 1.5 million Regulation D offering of Siafunds that it called a Tokenized Securities Offering (TSO). The company claims that the TSO properly complied with all requirements for such an offering.
Shortly after the close of the April 2018 offering, Nebulous was contacted by the SEC which had initiated an investigation concerning Nebulous and the Sia network.
Upon completion of its investigation, and as reflected in the settled order, the SEC concluded that because Siafunds were securities, the failure to register the 2014 offering and 2015 conversion constituted violations of Section 5 of the Securities Act of 1933.
Source: Nebulous
---