Another ICO Set to Close and Refund Investors, Blames Regulatory Fog
Another South Korean cryptocurrency business has announced that it is set to close, citing regulatory uncertainty.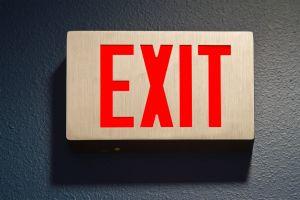 Content Protocol Token, a crypto startup and content exchange protocol built on the Watcha platform (South Korea's answer to Netflix), has stated that they will close the doors to their project due to "continued regulatory uncertainties in cryptocurrency and lack of business prospect."
The startup describes how every step in their project model turned into a struggle. While the lack of clarity regarding the arrival time of legal guidelines for crypto made the business risky, it was also very difficult to get content consumers to participate, given their negative perception of crypto, its volatility and complicated user experience. Following this, it proved difficult bringing in content platforms to provide data to Contents Protocol, therefore providing useful insight to help content producers. Therefore, the CPT collected from the holders and owned by the company will be destroyed.
However, Christy Hyungwon Choi, Director at blockchain incubator Binance Labs, argued that this outcome "was foreseeable, as Watcha has shown interests for [initial public offering] since last fall." She commented: "There has been a conflict between their equity and token (and their investors) since Day 1... and thus landed what we see now."
In either case, the company said that following the legal advice from Korean and Singaporean law firms, the remaining assets will be converted into ethereum (ETH) and distributed proportionately to CPT holders who will have requested ETH compensation until a specified date, says the team.
Through private and public token sales, the company had raised a total of ETH 29,334 (USD 8.2 million), while the amount available for distribution is ETH 26,878 (USD 7.5 million). Given the current CPT supply of more than 3.1 billion, ETH 0.000008416826443 (USD 0.0024) will be given for 1 CPT, explains the startup.
Meanwhile, several cryptocurrency and blockchain-related South Korean firms, including two exchanges, have already folded this year, all complaining that they have been marginalized by the government's failure to introduce crypto regulations.
Dovey Wan, a founding partner of California-based investment company Primitive Ventures, also took to Twitter to describe the token as "a once-hot Korean ICO," praising them for their transparency and professionalism showed when dealing with an ICO liquidation.
---