An Interview: Origin Aims to Change the Sharing Economy. Uber, Beware!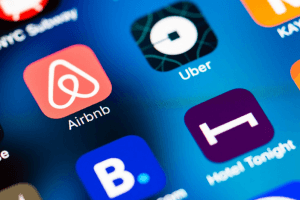 In the past few years, imagining a world without Uber or Airbnb has become increasingly difficult. Instead of relying on taxis and hotels, which usually monopolized their respective markets, people have decided that they could circumvent this by sharing such services among each other. This has eliminated the usual centralized, monopolized structure, but brought another central force into power.
What if the middleman was cut out completely?
Origin Protocol aims to replace many existing sharing economy marketplaces such as Airbnb, Fiverr, and Uber, by integrating blockchain into that marketplace. This is also set to offer buyers and sellers control over their data as well as identity verification/reputation scores, while simultaneously reducing transaction fees.
As Origin is building on the Ethereum platform and InterPlanetary File System (IPFS, a peer-to-peer method of storing and sharing data) they aim to eliminate the unnecessary middlemen.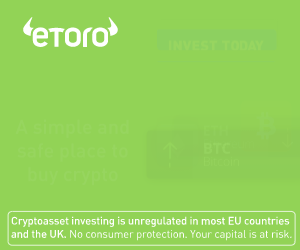 On the more technical side of things, Origin has already raised more than USD 30 million and opened up registration for their CoinList Round with the goal of raising USD 6.6 million from as many investors as possible. There are still no announcements about a public token sale. Although their roadmap states that 2019 should see "fully decentralized services and governance," more specific timeline is not available as the company is focusing on the "nuts and bolts" of the platform.
Cryptonews.com talked with Coleman Maher, head of partnerships at Origin, about what awaits them in the future.
_______
In March you launched the public beta. How is it going?
There were many challenges associated with the release. We have over 40 engineers contributing to our codebase and are trying to blend the best practices of the open source community and the experiences at closed source Web 2.0 companies like YouTube, Google, PayPal, DropBox, etc. We wanted to be open but fast and there are organizational challenges associated with this.
There are over 40 partners that are using Origin's protocol. What are the most advanced use cases? What sector has the biggest potential for the Origin platform?
The most advanced are Jolyy [an online beauty booking platform] and HireGo [a peer-to-peer car sharing and rental startup] who have built demos based on our beta. We think home sharing is probably the use case most people think about due to high transaction value, low transaction volume, and relatively high tolerance to fees and latency.
According to your product brief, "A single user profile can be used across any third-party Origin DApp." What's your policy towards competing apps?
We will have no restrictions, treat everyone equally, and the use of our platform is permissionless and we are totally open source.
In your product brief you give an example of Craigslist, which thrived for over 20 years despite being outdated. Why do you think Origin could be a different story and push Uber, Airbnb out of the market faster?
I think cutting out the middleman and decentralizing these marketplaces to make them truly peer-to-peer instead of peer-to-corporate-monopoly-to-peer is a really powerful disruptive idea. This is completely different than simply trying to become a "better Craigslist" or "better Airbnb". We are trying to change the whole base structure of how the sharing economy operates to make it more logical, fair, and open.
How do you think Uber and other major players will respond to platforms such as Origin? Who are your biggest competitors among blockchain-based startups?
I think many of them already have blockchain R&D [research and development] groups but do not know their strategy for preventing disruption. I would say District0x [a network of decentralized markets and communities], OpenBazaar [a decentralized marketplace], and ShareRing [a sharing economy platform] are our most talked about competitors. They are all aiming to do similar things as Origin but in very different ways.
How will you make money and when are you planning to become profitable?
We will potentially offer several value added services such as consulting, customer service, arbitration, and insurance pooling etc. Think things that need economies of scale that benefit from small marketplaces pooling together.
Recently, Yu Pan, a co-founder of PayPal and the first employee at YouTube, as an early software engineer, Cuong Do, the former head of Dropbox NYC Engineering, joined your team and there are more jobs opening at the moment. Are there any other major announcements coming?
Yes, more big hires are coming. We have two main sources of hires, the open source community who is interested in our project, and our very strong network of engineers who are not in the blockchain space. We've found we can have them caught up extremely quickly and start contributing right away to smart contract development.
I think the lack of smart contract developers or lack of professionals is only a huge problem if you look for people with tons of blockchain specific experience. We hope to launch new versions of our beta every 2-4 weeks until mainnet launch. Now, we are specifically looking for a PR person and engineers.