AI-Powered Crypto Signals Firm yPredict Surpasses $1 Million in Fundraising – Next 100x Crypto?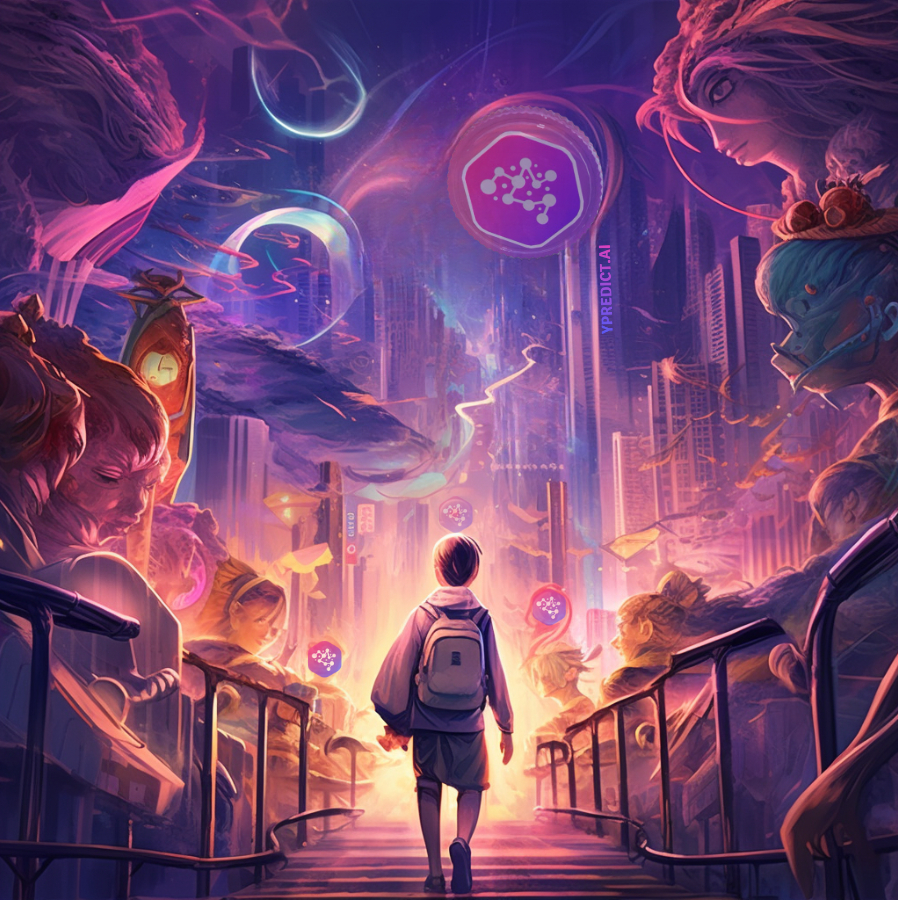 As yPredict's token presale continues its momentum, the crypto research firm has recently achieved a significant milestone by surpassing $1 million in investor funding.
The rising interest in yPredict's AI-powered crypto price prediction system is becoming increasingly apparent as market participants actively secure $YPRED tokens.
yPredict's presale has already raised over $1 million and is on the verge of entering stage 6. Once the fundraising reaches $1.632 million, the $YPRED token presale will progress to the next stage, with the token price increasing from $0.07 to $0.09.
With the rapid pace at which funds are being raised, stage 5 could be over within a week. Over the next three presale stages, the $YPRED token price will rise to $0.11, before listing on various cryptocurrency exchanges in Q3 at a price of $0.12.
Empowering Traders with Cutting-Edge AI Technology in the Crypto Market
Predicting price movements in the volatile cryptocurrency market can be challenging, even for those with extensive experience in macroeconomics, crypto fundamentals, and technical analysis. This is where AI-powered crypto technology, which has made significant progress in recent months, steps in.
AI models can process vast amounts of price data, identifying trends that may have gone unnoticed by human analysts. Such models can provide traders with a valuable market advantage. It's no surprise, then, that the AI-powered crypto start-up yPredict has generated considerable excitement in the industry.
yPredict's platform, currently in development, will employ state-of-the-art predictive models and data insights crafted by top AI developers and quants. The firm seeks to provide market participants with an unrivaled advantage by offering access to dozens of crypto signals, breakouts, pattern recognition, and social/news sentiment features.
yPredict also plans to launch a marketplace where experts can potentially earn revenue by offering their model predictions or data research as trading signals. These signals can then be subscribed to by traders and investors.
AI has already proven its ability to predict market movements, with a recent research paper demonstrating how machine learning-based large language models (LLMs), such as ChatGPT, can predict stock price movements.
According to yPredict's whitepaper, the full version of its Analytics, Repository, and Marketplace platform is slated to launch by the end of 2023. For those eager to explore the platform's early version, yPredict has already launched a beta, which interested parties can join by signing up for the waitlist.
$YPRED Tokenomics Is Shaping the Future of AI-Powered Crypto Trading
The $YPRED token, which is issued on the Polygon blockchain, is the native token of yPredict's AI-powered crypto trading platform. To access yPredict's premium features, users will need to pay a subscription fee in $YPRED tokens. Ten percent of these fees will be distributed to existing $YPRED token holders, encouraging long-term investment and reducing sell pressure in the market.
Token holders can also benefit from passive income streams by staking their tokens in pools to receive monthly rewards. yPredict's AI-powered crypto trading platform is designed to operate on a freemium pricing model, with three membership levels: free, active, and pro trader.
Analysts have praised yPredict's presale for its fairness, as 80% of the total token supply of 100 million will be made available during the public presale. The remaining 20% is divided among liquidity (10%), treasury (5%), and development (5%). This distribution reduces the risk of a sudden price drop due to insider token supply dumps, a concern often faced by investors.
yPredict's crypto tokens, $YPRED, can be easily purchased using ETH, MATIC, or BNB, or by using a card. Investors may be interested in securing $YPRED tokens while they're still being offered at a discount, as the yPredict platform is predicted to perform admirably in 2023 and beyond, driven by increasing AI adoption and the resurgence of crypto markets.
The Futuristic Vision of AI and Crypto: Insights from an Industry Expert
Drawing on his expertise, Michael Wrubel showcases his optimism for Polygon, its ecosystem, and yPredict.
Wrubel's forward-thinking perspective on AI-powered crypto's growing potential offers a unique perspective in a market where things are constantly evolving.
With its advanced predictive models and attractive tokenomics, yPredict's AI-powered crypto platform is set to make significant strides in the AI trading and prediction space.
By combining AI and crypto technologies, yPredict will no doubt change the way people do technical analysis and cryptocurrency trading in the future.
Disclaimer: The Industry Talk section features insights by crypto industry players and is not a part of the editorial content of Cryptonews.com.
---