A Job for Mt. Gox ex-CEO: Downgrading to CTO
Mark Karpeles, ex-CEO of the Mt. Gox exchange and often vying for the spot of least favorite person in the crypto community, has found that it's not very easy to find and/or keep a job when you're considered a villain after losing 850,000 Bitcoins.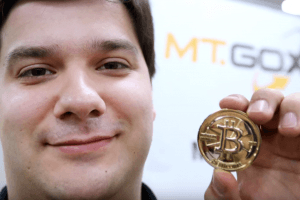 Although 200,000 of those Bitcoins ended up surfacing somehow and the rest is believed to be stolen by hackers, this didn't help Karpeles with the fact that he's still in the middle of a lawsuit for charges of embezzlement, manipulation of electronic data, and breach of trust.
Job prospects would seem grim for anyone else. However, Karpeles's LinkedIn profile now lists the position of new chief technology officer of London Trust Media, a Denver-based company that boasts the world's largest paid virtual private network (VPN) service and is investing in cryptocurrency projects. Karpeles confirmed this to Fortune in a written message, after a bit of nudging.
His new employer hasn't been so shy with broadcasting the news. Andrew Lee, co-founder, chairman and chief of lab division at London Trust Media, said for Fortune, "Mark fought and fell. And although he fell, his skills, experience and know-how unarguably continue to exist. <...> I am more than willing to give a second chance to Mark in this fight's critical hour."
Lee doesn't mind Karpeles's past. "I wouldn't dare say that the person who architected the Titanic should never again architect another ship," he said. How this will turn out remains to be seen, although Karpeles is only too happy to wash his hands of crypto, citing his lack of belief in the purpose of Bitcoin.
Given that Mt. Gox was created as an exchange for Magic: The Gathering Online card game players, perhaps Karpeles's problem with Bitcoin is that it exceeded this purpose.
---