60% of Firms in Blockchain Sandbox City Don't Know What Blockchain Is
Just a year ago, Busan, the second biggest city in South Korea, was celebrating after it was granted the nation's first blockchain regulatory sandbox status – with grand plans afoot for implementing tokenized business plans and crypto-powered innovation throughout the city. But a new survey has found that, 12 months on, over six out of every 10 companies in Busan are still nonplussed about blockchain.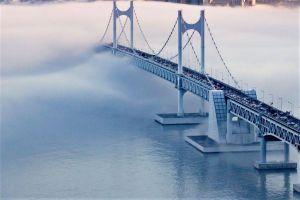 Per Fn News, a Busan Research Institute-conducted survey of companies in the city found that 62% of firms responded that they "did not know" what blockchain was, with a staggering 91% stating that they had no plans to adopt blockchain technology.
Perhaps more worryingly, a separate survey of 26 companies doing blockchain-related business in Busan found that almost a quarter of companies complained of regulatory hurdles – despite the fact that the sandbox zone, which comprises the entire city, is purportedly "regulation-free" when it comes to blockchain.
Over 23% of the firms quizzed stated that regulation was the "biggest difficulty" they faced, with 19% complaining of a lack of government policy support.
Almost 20% said they were uncertain about the marketability of their solutions, while over 15% complained of a lack of technological resources and human resources. A further 12% complained that they were insufficiently funded.
The Busan Research Institute report's authors concluded that the sandbox needed help by "establishing an effective blockchain ecosystem," with more training programs and more blockchain-related firms brought to the city.
Earlier this year, two of the city's biggest and busiest tourist hotspots, including the busy Haeundae Beach, agreed to accept crypto pay in bitcoin (BTC) and other tokens.
___
Learn more: Blockchain Adoption Lacks Evidence, Firms Use It For Non-Existing Problems - Report
---