12 Days of…Nothing - What's Happening to the Market?
Last week, we reported that bitcoin prices are now nearly as stable as Apple stocks, however, it appears that we were just scratching the surface for how stable these prices can really become. It may be a sign that bitcoin is nearing a bottom, according to experts. However, no one knows when the next major move will happen.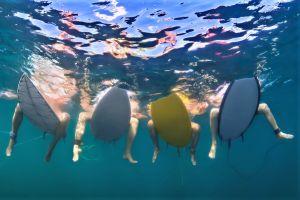 Compared to last Monday, the bitcoin price is practically unchanged, giving developers the calm they need to put their heads down and work, while traders are becoming increasingly restless.
Bitcoin price chart: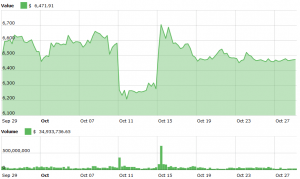 Over the past 12 days, bitcoin prices have been so stable that technical analysts, who make trading decisions based on patterns and indicators on charts, are scratching their heads trying to figure out where the price is headed next.
This is what the legendary trader Peter Brandt had to say on Twitter this weekend:
As expected, the bitcoin community responded with a sense of humour, as they often do:
In an article from CNBC this weekend, bitcoin's record-low volatility is presented as surprising news given the sharp sell-off that occurred in the global stock market last week. "As U.S. stock markets went haywire this week, the major cryptocurrency known for giving investors whiplash was surprisingly calm," according to the report.
However, the network's go-to guest for all-things crypto, CEO of crypto investment firm BKCM Brian Kelly, reminded that crypto remains a non-correlated asset class, saying "I don't know of anyone saying 'Microsoft dropped, I better sell bitcoin to cover my margin'."
Meanwhile, others argue that low volatility is a sign that bitcoin may be nearing a bottom. As Bloomberg Intelligence analyst Mike McGlone noted, high volatility is a major factor lessening most cryptocurrency use cases for anything other than speculation. In the same report by Bloomberg, Charlie Morris, multi-asset head at Atlantic House Fund Management in London, added that "Given this bear market is now 10 months old and is getting tired, I'd be inclined to be bullish for the next major move."
In the meantime, Google searches do not show that people's interest in bitcoin is picking up, which might mean that the market relies on existing investors, mostly.
Looking at global search interest for the word "bitcoin," we can see that it is now at the lowest levels seen since April 2017, when the price of bitcoin was just over USD 1,000. Related terms like "buy bitcoin" or "trade bitcoin" gives us nearly identical results.
---