$100 Million FTX Crypto Liquidation Strategy Announced: Investors Turn to Borroe.Finance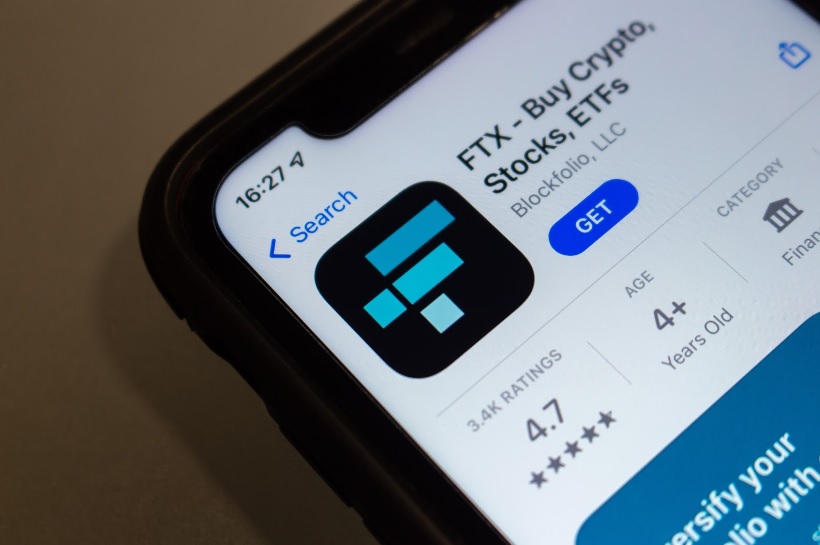 Disclaimer: The text below is a press release that is not part of Cryptonews.com editorial content.
Bankrupt crypto exchange FTX has unveiled its $100 million weekly crypto liquidation plan in its Chapter 11 proceedings. Meanwhile, Borroe.Finance ($ROE) is making waves in the Web3 sector, offering AI-powered funding and NFT-backed liquidity. With its deflationary token and impressive ROI potential, $ROE is a good crypto to buy today.
Let's explore how the FTX liquidation affects the cryptocurrency sector, including Borroe.Finance.
FTX Confirmed Its $100M Weekly Crypto Liquidation Strategy
On September 13, 2023, FTX submitted an updated proposal to the bankruptcy court outlining its revised strategy for the sale and transfer of its substantial digital assets as part of its Chapter 11 proceedings.
The recently outlined directive establishes a structured process for investment advisors to manage liquidation of a portion of FTX's cryptocurrency assets, while creditors closely monitor the proceedings.
For starters, the sale of valuable assets like Bitcoin (BTC) and Ethereum (ETH) will be limited to $50 million per week initially, with an expected increase to $100 million in the following weeks.
Furthermore, the proposal introduces strict guidelines for selling digital tokens linked to insiders. Before selling such assets, FTX has to provide advance notification to creditors and the US Trustee, allowing for a ten-day window for any potential objections that could suspend the sale proceedings.
FTX seeks approval for cryptocurrency hedging contracts through an authorized investment advisor, initially limited to Bitcoin and Ethereum. Notably, expansion to other cryptos is subject to creditor approval.
Moreover, FTX will provide biweekly and monthly reports on asset transactions, balances, staking yields, and market analyses to enhance transparency in the process. Regular status calls involving FTX, advisors, and creditors will ensure clear communication.
FTX seeks to regain financial stability by following the proposed asset liquidation guidelines, which were prompted by its bankruptcy filing in November 2022. Nonetheless, a complex restructuring process remains, with ongoing mediation involving creditors and stakeholders.
Borroe.Finance ($ROE) Strongly Bullish In A Turbulent Crypto Market
Borroe.Finance ($ROE) is a groundbreaking AI-powered funding platform revolutionizing the Web3 industry. It enables Web3 companies and content creators to secure upfront funding against future recurring earnings. Additionally, Web3 enterprises can leverage Borroe.Finance to access rapid liquidity.
This liquidity is achieved by creating non-fungible tokens (NFTs) representing pending and future invoices sold at discounted rates within Borroe.Finance's marketplace.
The NFTs offered by Borroe.Finance are highly sought after for their substantial real-world utility, since they provide users with capital access through Borroe.Finance's marketplace. Thus, they stand as the best NFTs to buy today.
The deflationary $ROE token is set to launch on the Ethereum sidechain, Polygon, offering a range of compelling benefits. Some of these benefits include features like invoice purchasing, selling, and repayment rewards, a social media "share to earn" program, and discounted fees.
Furthermore, Borroe.Finance has undergone thorough auditing by BlockAudit, enhancing its commitment to transparency. The project recently made its smart contract address public to increase its openness.
Borroe.Finance is strategically designed to establish a strong foundation for long-term growth. By harnessing blockchain technology, it enhances security for both lenders and borrowers within its ecosystem. Moreover, the platform provides on-demand liquidity, ensuring seamless daily operations within the Web3 sector.
$ROE is presently priced at $0.0125, marking a 25% surge from its initial Beta Stage price of $0.0100.
Stage 1 investors stand to gain a 20% profit as $ROE advances to $0.0150 during Stage 2 of the presale. Additionally, they can look forward to an impressive 220% return on investment (ROI) when the token reaches its presale target price of $0.0400. Analysts say $ROE is the best crypto investment of 2023 because of its massive profit opportunities.
Learn more about Borroe.Finance ($ROE) here:
Visit Borroe.Finance Presale | Join The Telegram Group | Follow Borroe.Finance on Twitter
---