Why Telling Investors "This Time It's Different" Might be Dangerous
Since the price of bitcoin has broken through the USD 8,000 barrier and the dreaded 'crypto winter' is finally over, we now have industry experts who claim that this crypto market rally will be different than the last. While that may not be incorrect, it is a potentially dangerous statement for new investors to hear who think that now is the time to bet big on crypto because "this time it's different."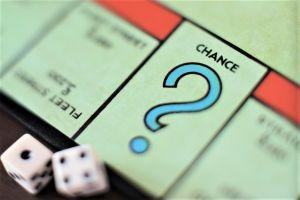 "This time it's different"
For example, Digital Currency Group's founder and CEO, Barry Silbert, went on Bloomberg Markets recently to talk about the current bitcoin rally and make the claim that "this time it's different."
He cited the improvement in the cryptoasset trading infrastructure, which now includes custodians, trading software, and compliance software, as well as increased investor knowledge of the asset class as his main reasons why. He also added that sentiment and the technicals are looking good for the world's leading digital currency.
Silbert is right. The cryptoasset industry today is not the same as it was in 2017.
The ICO (initial coin offering) boom is over, and investors now know better than to hand over their bitcoin (BTC) or ether (ETH) to a handful of developers who want to "put XYZ onto the blockchain." Instead, we are witnessing a flight back to quality (i.e. bitcoin) since the start of the year.
Additionally, we now have major financial institutions, such as ICE (via Bakkt) and Fidelity, who are betting big on crypto. Bakkt and Fidelity Digital Assets' main goal is to get Wall Street onboard with bitcoin. To do this, they will provide custodial services and regulated bitcoin trading platforms to institutional investors who are brave enough to take that leap into digital assets.
The crypto custodial business is also booming. Almost a dozen companies now offer crypto custody to big investors who want to have their digital assets securely stored and insured at regulated custodians. This service was largely unavailable two years ago and should entice more institutional investors to jump on the crypto bandwagon.
A number of exchanges have also launched OTC (over-the-counter) brokerage services to appeal to larger investors, which suggests that the demand from big money (including Wall Street) is on the rise while some exchanges are experiencing record bitcoin trading volumes.
Crypto regulations are also somewhat clearer today than they were in 2017. The fear of an outright bitcoin ban has evaporated almost entirely in most major economies. Moreover, most leading digital asset exchanges now have KYC/AML (know your customer/anti-money laundering) process in place to reduce illicit trading activities on their platforms and appease their regulators.
Finally, we are also seeing more real-world bitcoin adoption by major retailers thanks to bitcoin move into the mainstream and a ton of "BUIDLing" by bitcoin startups in the last three years.
The next correction will come
While it is true that the cryptoasset ecosystem has matured since in 2017 what has not changed is the fact that crypto is still a highly volatile asset class that will likely go through its next boom and bust cycle in the coming years. Investors, especially newcomers, need to be aware of this.
If the same people who bought bitcoin using credit cards at the end of 2017, start to hear and believe that "this time it's different," they could end up making the same costly investment mistakes again.
Yes, it is different this time but that does not mean that crypto is necessarily going to be less volatile than it was before and that the next correction will not be as harsh as the crypto winter that we just survived.
Moreover, security holes in exchanges and wallets still persist today as can be witnessed by the recent hack of Binance while crypto-related scams, which cost investors millions each year, are still plaguing the industry and, most notably, its newcomers.
It is, therefore, vital for new investors to be aware of the risks involved with investing in bitcoin and other digital assets. Going all in on crypto with your life savings is probably not a good idea as investors who came late to the party in 2017 (or worse 2018) know all too well. Buying crypto on credit is even worse even if today's market sentiment suggests that this time it's different.
As it stands, bitcoin is poised to continue its rally and reach a new one-year high before the end of the year. Perhaps even a new all-time high if the market manages to keep its momentum. But what we will not see is the price of bitcoin and its peers going up in a straight line.
Market cycles can be found in effectively all asset classes and are a natural occurrence. In the cryptoasset markets, these boom and bust cycles have been somewhat more pronounced and more frequent in the last ten years than in other asset classes. Hence, it is important for new investors not to lose sight of the potential downside when putting their funds into crypto.
Most experienced, long-term "HODLers" are likely going to enjoy the coming months but new investors who are yet to experience a 70%+ percent correction and are over-allocating to crypto could have a rude awakening once they are faced with the realities of investing in a high-risk asset class that is still far from "safe" for retail investors.
Perhaps, the most accurate bitcoin price estimate (that also encapsulates the asset's volatility) was given by eToro's Senior Market Analyst, Mati Greenspan:
_____
Read more:
---