Troubled FCoin Goes Bust Leaving Up to USD 116 Million in Limbo (UPDATED)
Disclosure: Crypto is a high-risk asset class. This article is provided for informational purposes and does not constitute investment advice. By using this website, you agree to our terms and conditions. We may utilise affiliate links within our content, and receive commission.
Troubled Chinese crypto exchange FCoin expects that "the scale of non-payment is between 7000-13000 BTC" (USD 62.5 million – USD 116 million) after it run into troubles last week. The withdrawals have begun, but it'll be slow and there isn't money for all. (Updated at 14:35 UTC: updates throughout the entire text.)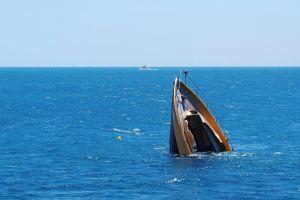 As reported, on February 12, the exchange stated that they lost "contact of key personnel in the team" and the company suffered "severe damage to some systems and data." Today, Zhang Jian, the founder of the exchange and the former CEO of Huobi exchange, revealed the truth, as he said.
Zhang Jian explained via FCoin's official channels on Reddit and Twitter that internal and technical issues stem from the financial ones. It's not that FCoin system can't be restored, but the biggest problem is "that the capital reserve cannot be paid by users. […] It is expected that the scale of non-payment is between 7000-13000 BTC."
Jian stated that users, colleagues, volunteers, and investors are all victims, as all decisions have been his own. He is currently handling all mail withdrawals, hence "the efficiency is low." As reported, the exchange opened withdrawals and started processing them last week. This current process will last 2-3 months, says Jian, but the assets are not enough to pay everybody. Therefore, "I will deal with the principle of allowing as many users to withdraw as possible to minimize the number of people affected."
"I have decided to switch tracks and start again, hoping to get up again as soon as possible, and use my personal new project profits to compensate everyone for their losses." Following this, a long-term mail withdrawal process will start, which may take 1-3 years, he said. "In addition, for the other losses of FT [their native token] and FMEX [a contract trading platform] investors, I am also willing to use the profit of the new project to compensate."
The exchange and its founder are already facing backlash, with a commenter on Reddit calling them a scam that knew of all the issues since the beginning, now playing a victim.
FCoin was founded in 2018. It's said to be the pioneer of the trans-fee mining model – it turned cryptocurrency trading into mining, and the platform rewarded users with the FT token. Thanks to this model, it quickly became the talk of the town, drawing criticism as well. "I personally had a huge income (the book has accumulated to USD 150-200 million)," writes Jian today. "Old FCoin users may remember that even a day's dividend was as high as 6000 BTC."
Yet today, the exchange doesn't have enough to pay back its users.
Data and decision errors
What led to the recent problems, according to Jian, are two parallel mistakes: data error and decision error – not an external hacking or an internal volume run.
These mistakes done in mid-2018, were non-fatal for the company, says the founder. "With the emergence of transaction mining and 80% of the income dividend, FCoin exploded the entire currency circle as soon as it went online, causing a large influx of users," he writes. The situation has turned chaotic, with significant workload and pressure put on the exchange, and with users demanding improved and faster service. What has transpired from this is:
a decision to postpone dividends, leading to a major drop in FT and an uproar in the community;
a large number of existing data problems of dividends and mining returns discovered, by which time, many users buying and selling various currencies and withdrawing cash, causing the "pollution" of assets;
a loss equivalent to USD 10-20 million.
These mistakes made in 2018 and 2019 proved to be fatal, says the founder. The exchange's rise was rapid and income huge. But "because the early FT skyrocketed, it set the stage for the long-term decline that followed" – hence, the long term decline combined with the community set the stage for the failure, he says, as everything was now focused on the currency price. Jian used his money and convinced the team to use theirs, he says, to buy back FT. In combination with the above data error, it led to asset shortfalls. "The outflow of assets continued until the day of the shutdown."
The latest available data on Coinpaprika shows that trading volume on Fcoin reached USD 169 million on February 10. Also, according to Coinmarketcap and Coingecko, the biggest market on the exchange was BTC/USDT, standing at more than USD 110 million, per the latest available data.
Things are fickle in the world of money, and exchanges are run by fallible humans. So caution is always in order, and this serves as yet another reminder of that famous saying: "not your keys, not your coins."
As many experts have stressed previously, crypto users should keep their private keys to their coins offline, e.g. in hardware wallets such as Ledger, Trezor, KeepKey and others.
---