Token Quality is Not the Main Criteria When Choosing a Crypto Exchange
Disclosure: Crypto is a high-risk asset class. This article is provided for informational purposes and does not constitute investment advice. By using this website, you agree to our terms and conditions. We may utilise affiliate links within our content, and receive commission.
Analyzing cryptocurrency exchange users and their preferences, Beijing-based token data and rating agency TokenInsight found that people's number one concern when choosing and using an exchange is safety.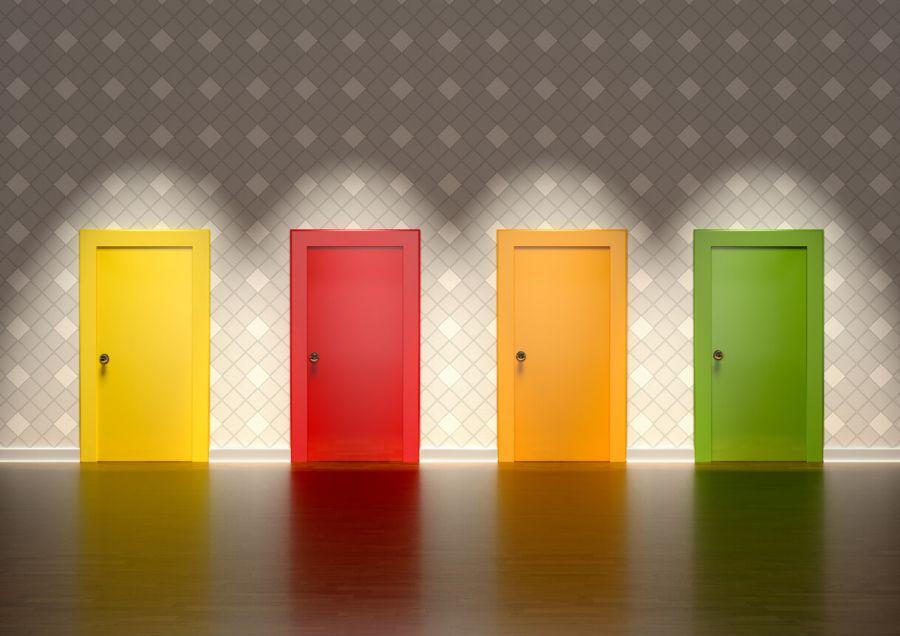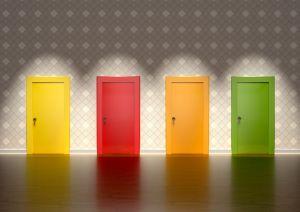 For the exchange personas section of their latest cryptocurrency exchange industry research report for the third quarter of 2019, TokenInsight collected 207 questionnaires. Respondents were mostly from mainland China, 57% of them male, and 88.89% born in the 80s and the 90s. Majority of them:
have 1-3 years of investment experience;
deal with the investment amount in the range of RMB 10,000-50,000 (c. USD 1,400-7,000);
transact less than once a month;
use mobile app for daily transactions.
The most commonly voted factors that play the biggest role when these people are choosing their exchange are: 'safety', 'credits of exchanges', and 'fluidity and volume', respectively. Compared to these three which received 145-151 votes, the fourth-placed 'token quality' has got 88 votes. Interestingly, 'rating of exchanges in institutes' took the last place with 38 votes.
Speaking of safety, 153 respondents chose 'technical defect' as the most important aspect when giving an exchange a safety rating. Other factors are:
safety incident: 132 votes
response mechanism for safety incident: 128
government policy: 109
two-factor authentication while trading: 75
two-factor authentication while logging in: 66
account password strength limit: 52
other (including compensation after crypto theft and real name authentication): 4.
"From the top three considerations, users are more concerned about whether the exchange itself has sufficient risk prevention capabilities and whether the exchange has a corresponding response mechanism in the event of a security incident," the report says.
Finally, when it comes to the existing exchanges and the products they offer, the researchers have found that spot trading and over-the-counter (OTC) (173 and 109 votes, respectively) are by far the most popular features. Furthermore, 69.57% of respondents often use Huobi Global, followed by Binance and OKEx. As a matter of fact, these three were also the users' choices for an exchange they'd recommend to a friend and for the exchange they think is the safest.
TokenInsight rated Huobi Global, Binance and OKEx with A, A and BBB, respectively, where A stands for a stable exchange system, low possibility of influence by external risk, and low operation risk, while BBB is the grade given to an exchange with a very strong risk control ability, few abnormal risk possibilities, and very good users ecological operation, as the report explains.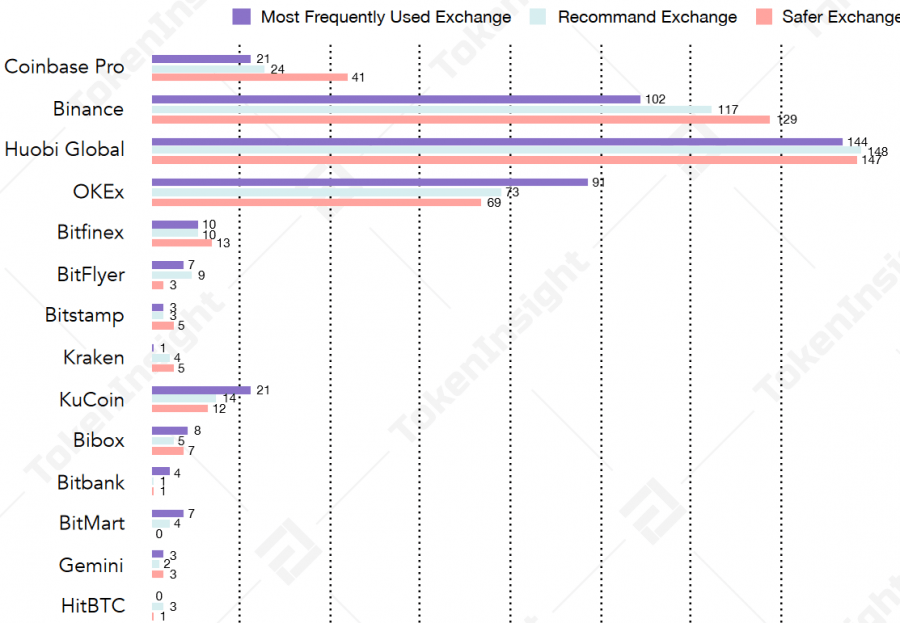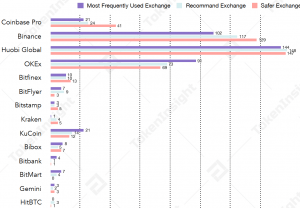 This goes to support the report's correlated claims that:
Differentiating between good and ordinary projects has become easier.
Users will gradually learn to differentiate between projects and will choose different exchanges for different purposes.
Head exchanges are bringing assets with better quality to investors at an increasing rate, and those who can't enter the head exchange can only choose small exchanges.
The only way for an exchange to develop is internationalization, a trend that has become more common as an increasing number of exchanges works on laying out an international trading platform.
Furthermore, the research found that in the top 50 exchanges, about 75% of user traffic concentrates on 20% of exchanges, the top three exchanges with the most user traffic being Coinbase Pro, Binance, and Bithumb.
Here are a few other conclusions reached by the report for Q3 2019:
the total market transaction volume reached USD 4.7 trillion, with a quarter to quarter growth of 16.07%, but the growth rate slowed down "significantly" compared to Q2;
centralized exchanges continue to account for more than 99% of the market share and have increased by 0.04%;
the trading volume of the top 10 exchanges accounted for 73% of the whole market, these being: BitMax, DigiFinex, FCoin, EXX, OKEx, Binance, MXC, BW.com, ZB, and LBank;
the amount of wash trading is serious and should not be underestimated;
the trading volume of USD fell, while that of the other fiat currencies nearly doubled, with KRW rising the highest and "challenging the absolute dominance of US dollar," the report says.
---