Teen Bitcoin Star: Get Rich or Die Trying
German teenager Erik Finman, 19, made a bet with his parents at the age of 12 that, if he was a millionaire by 18, he wouldn't have to go to college.
So he took a thousand euros - as you do - from his grandmother, meant for his studies, and bought Bitcoin, at a rate of around 10 euros each. By the time he was 18, he was already a Bitcoin millionaire, and the bet was won.
In a recent interview with Business Insider, when asked about the current drop of the crypto market, he said he believes that, "the advance of cryptocurrencies is unstoppable. A single crash does not change that. People will continue to invest in it and become increasingly emotionally connected with digital currencies."
In his opinion, selling your crypto because of the market setbacks is a big mistake.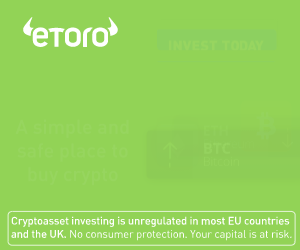 "As interest increased and the price rose, [people] were attracted and invested their money in it. But the biggest mistake they can make is to get out of the market now and sell their Bitcoin just because of a setback."
But the interview raised some controversy around it as well: on the topic of the current Bitcoin status and if it's still as easy to get rich as it used to be back "in his time", he said he believes that it is still very much doable, adding, "I say if you do not become a millionaire in the next 10 years, then it's your own fault."
This did not sit well with many: articles calling him a brat or "fresh out of childhood and fresh into being pompous about cryptocurrency" (Mashable) have surfaced, scoffing at this young man's success, at the basis of his Instagram posts - that he calls "sarcastic and satirical."