Surprise! Crypto Is Increasingly Used as Currency
Report Says Crypto Is Only A Store of Value. But Aggregators Also Show Increases in Payment Acceptance.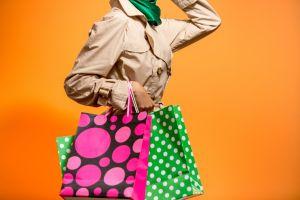 Cryptocurrencies are already acting as a store of value and have the potential to be used as a mainstream form of payment within a decade, according to a recent research published by Imperial College London and trading network eToro.
As borne out by the separate examples of Turkish and Venezuelan people, for instance, flocking to crypto as a result of massive inflation in each country, this means that Bitcoin and its ilk are already fulfilling one of the three basic criteria of money.
However, while received wisdom among traditional financial experts would suggest that the big cryptocurrencies are neither a unit of account nor a medium of exchange (representing the other two criteria), the use of BTC as a means of payment is still actually increasing, and so is that of other cryptocurrencies.
Store of value
Titled "Cryptocurrencies: Overcoming Barriers to Trust and Adoption," the report by Prof. William Knottenbelt and Dr Zeynep Gurguc argues that the general use of cryptocurrencies is the next "natural" step in the evolution of money, and that crypto will become a medium of exchange and a unit of account only within a friendly regulatory environment.
Despite requiring the right conditions to evolve, Bitcoin and other digital currencies are already successful stores of value, however.
"Due to its finite supply, no central authority or single entity can debase the value of a Bitcoin," the authors write, "which is why it was so appealing to early adopters and was perceived as a wealth-preserver and believed to eventually be a wealth-expander."
It's partly because of crypto's finite supply and its decentralisation that a higher proportion of Turkish people, for example, own Bitcoin than people elsewhere in Europe, according to a survey by financial giant ING Group.
Possibly, Turks have gravitated towards crypto at a time when the Turkish lira has risen from 9.79% inflation in July 2017 to 15.39% this June, because crypto by contrast tends to be deflationary.
It's this that has made Bitcoin and other currencies a store of value, something which according to Knottenbelt has placed crypto on a strong foundation for the future. "In this research we show that cryptocurrencies have already made significant headway towards fulfilling the criteria for becoming a widely accepted method of payment."
Means of exchange
Of course, serving as a store of value in politically and economically unstable countries is one thing, but is crypto really any closer to becoming a genuine currency?
Well, despite some premature articles from Bloomberg in July 2017 claiming that "Bitcoin Acceptance Among Retailers Is Low and Getting Lower," Bitcoin – and crypto – acceptance is generally increasing, albeit at a steady rather than spectacular rate.
This is what Devan Calabrez – the co-founder of Bitcoin-payment aggregator/portal Spendabit – tells Cryptonews.com.
"Over longer-term time-frames the popularity of using Bitcoin as a means of payment has been increasing," he says. "We saw the best results to date over the past holiday shopping season season in late 2017/early 2018."
However, this isn't necessarily true over shorter time frames. "BTC appears [to be] in a corrective phase, and as a result of this and coming off the natural holiday shopping peak, transactions are down."
That said, Spendabit's list of merchants accepting BTC is still expanding, while other resources also indicate growth. Coinmap produces a global map of places that accept BTC: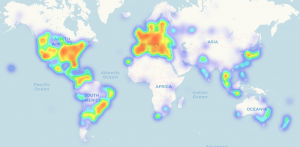 According to Coinmap's community manager, Bach Nguyen, there has been a 3,716 increase in the number of places worldwide that accept the cryptocurrency.
Beyond BTC
And as for other coins, they're gradually catching up with BTC. "In our experience, BTC is by far the dominant cryptocurrency for transaction," Calabrez says, "but recently other cryptocurrencies are gaining some traction."
Dash, to take one of many examples, is witnessing considerable growth as a means of payment (in January Cryptonews.com wrote that its website lists over 50 accredited merchants, but now it lists well over 100). It also signed a deal with banking platform Wirex at the end of last year, which will result in it being accepted worldwide by over 40 million merchants accepting Visa payment cards.
Similarly, Bitcoin Cash is also enjoying expansion, with the Accept Bitcoin Cash initiative currently putting its tally of merchants accepting the currency at 687 (47% of the 1,449 listed in total).
Such figures highlight how, despite not having much of a reputation as a means of payment, cryptocurrencies are increasingly functioning as currencies, despite certain FUD to the contrary.
---