'Rich Dad' Robert Kiyosaki To Reinvest Stimulus Money in Bitcoin, Gold, Silver
Disclosure: Crypto is a high-risk asset class. This article is provided for informational purposes and does not constitute investment advice. By using this website, you agree to our terms and conditions. We may utilise affiliate links within our content, and receive commission.
People should get economic education outside universities, and invest in silver, gold, and bitcoin (BTC), according to American businessman and author of a best-selling personal finance book Rich Dad Poor Dad, Robert Kiyosaki. Bailouts are communism, he said, but he'll take the money the government offered, as it'd be stupid not to – and he'll reinvest it in silver, gold, and BTC.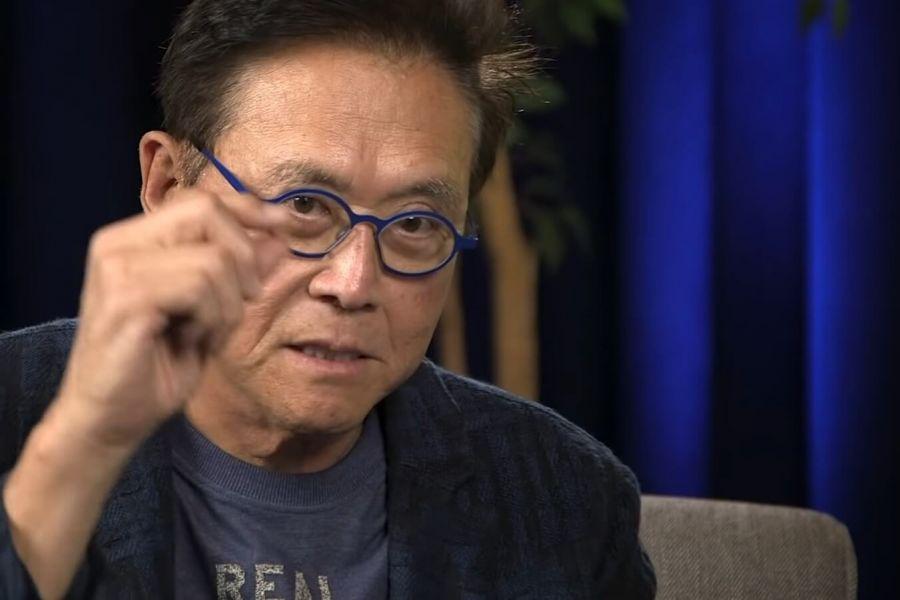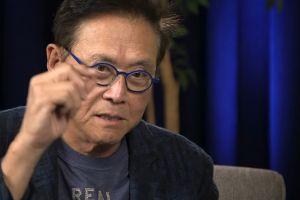 Robert Kiyosaki. Source: a video screenshot, Youtube/The Rich Dad Channel
"The reason I endorse bitcoin is just for one freaking reason: you're not part of the system," said Kiyosaki in conversation with Anthony Pompliano, Morgan Creek Digital co-founder and the host of Pomp Podcast. He doesn't trust his government, Kiyosaki added.
Discussing the monetary stimulus package and bailouts in the US, as well as Kiyosaki's statement that the US Federal Reserve (Fed) is not a bank, nor is it Federal, nor does it have reserves, the businessman cited a book by his friend Edward Griffin, The Creature from the Jekyll Island, saying that the Fed is a cartel owned by the richest people, whom we can't see, but this is in fact the group that controls the world.
And though the coronavirus pandemic is "probably real," in a crisis, people will become desperate and take the "free money" of USD 1,200 given by the government to people. (Individuals are due up to USD 1,200 but those making more than USD 99,000 will not receive anything.) "It's communism," he said. Furthermore, bailouts are a way via which capitalism goes through socialism to communism, Kiyosaki argued.
Nonetheless, "when the government offered […] USD 350 billion the other day, I took it," he said without specifying. (The US government pledged USD 350 billion in loans for small businesses to cover salary, wages, and benefits, worth 250% of an employer's monthly payroll, with a maximum loan of USD 10 million.)
And while he said that he doesn't need the money as he has enough to take care of his employees and that some may say it's not fair, Kiyosaki added that it's how the government works. They offered him it, and he had no doubts about taking it. As to what's he's going to do with it, he'll buy "more gold, silver, and bitcoin," he said. Kiyosaki advised investing in these as they allow people to be off the central banking system, and they allow for the separation of money and government. "Gold and silver are god's money, and bitcoin is open-source people's money," he added.
If you're not thriving in today's crisis, then somebody's gotten into your head, Kiyosaki said. This somebody has told you to go to school, get a job and a car, pay taxes, save money, pay off the debt, and invest long term in a well-diversified portfolio of stocks, bonds, mutual funds, and ETFs (exchange-traded funds). "If you've done that, you're in big trouble," said Kiyosaki. Change of one's thoughts is needed here, he argues, urging people to listen to YouTube teachers rather than university professors who are "PhD – poor, homeless, and desperate." Universities make people fragile, politically correct, and ill-prepared for economic advancement, he argued.
Kiyosaki's rule, he said, is not to invest in things he can't understand, but seeing his friend buy bitcoin, becoming rich off it, made him curious about the asset. His advice for all those under 50, who may be tech-savvy to some degree, is to look into BTC. For the previous generation, the investment was gold and silver, but for the younger people it's BTC, ethereum (ETH), and other cryptoassets. Regardless of the age though, "our needs are the same," he argued, "we need to have sound money." For some this is accomplished through god's money, for others through people's money.
Meanwhile, people have noticed that Kiyosaki's been tweeting more frequently about investing in silver, gold, and BTC.
WHY IS DOLLAR DYING? 2008 Fed printed $4.5 Trillion to save rich. 2020 Fed will have to print $6-8 Trillion, maybe more to save US economy. There is only $9.5 Trillion in gold in WHOLE WORLD. Buy real gold silver Bitcoin. No paper ETF gold or silver. PhDs at Fed are IDIOTS.

— Robert Kiyosaki (@theRealKiyosaki) April 7, 2020
__
Lesson 6 "INVEST for long term In Stock market." RU NUTS? People following this advice are BIG LOSERS in 2020. Stimulus lifted prices so rich can sell w/o losing. Long term 401k investors handcuffed to TITANIC. Invest for long term in gold silver crypto. Economy-dollar dying.

— Robert Kiyosaki (@theRealKiyosaki) April 6, 2020
__
Q: How does FREE MONEY destroy US $? A: Definition of$."MONEY is an IDEA backed by CONFIDENCE representing WORK TRULY DONE and is EXCHANGEABLE" Paying people NOT TO WORK destroys CONFIDENCE in Government $ and EXCHANGE of $. Trust Gold & Silver-GODs money Crypto-PEOPLES money.

— Robert Kiyosaki (@theRealKiyosaki) April 3, 2020
Check out the full interview:
---