New Regulations 'Could Jeopardize' Mexican Crypto Exchanges
Disclosure: Crypto is a high-risk asset class. This article is provided for informational purposes and does not constitute investment advice. By using this website, you agree to our terms and conditions. We may utilise affiliate links within our content, and receive commission.
Experts in Mexico and abroad have warned that the central bank's proposed new crypto regulations could potentially derail progress for the country's burgeoning cryptocurrency sector.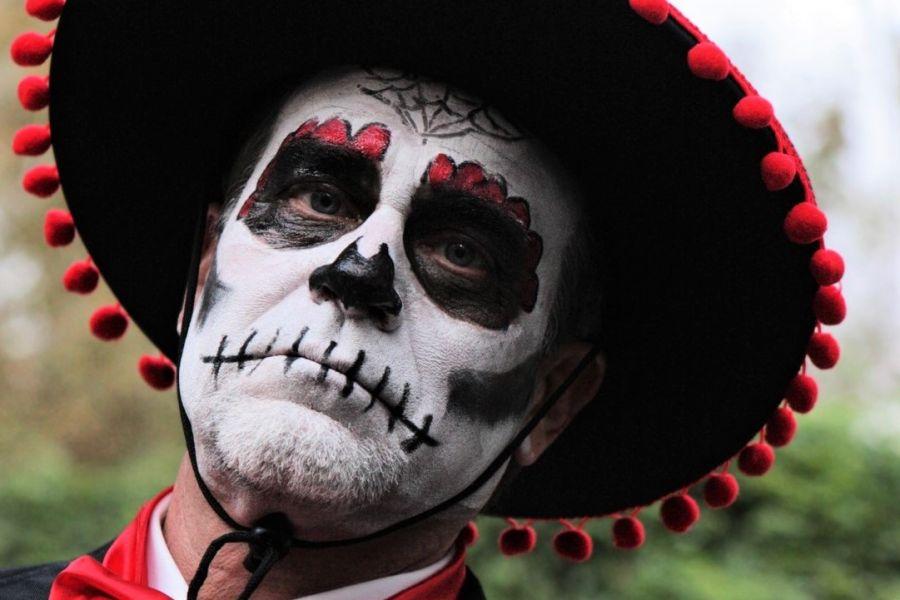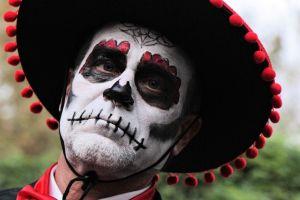 As previously reported, the central bank, known as Bexico, wants to introduce a new series of reforms aimed at keeping conventional financial operations and cryptocurrency-related business "at a healthy distance" from one another.
But per a report in Mexican newspaper El Economista, experts say that Bexico's proposed reforms could end up doing much more harm than good for crypto exchanges – and could drive a wedge between exchanges and the traditional financial sector.
Writer Fernando Gutiérrez points out that one of Bexico's proposed reforms would "limit the use of cryptocurrencies to internal use only for banks and regulated fintech companies." If applied, this measure would likely force cryptocurrency exchanges to operate outside the scope of regulations.
The same outlet quotes Rocio Robles, managing director at fintech regulator the National Banking and Securities Commission, as explaining that even unregulated trading may become exceptionally difficult under the new proposals: Peso withdrawals via banks, for example, could become illegal.
Robles states that the proposed measures would not necessarily "kill off" crypto exchanges in Mexico, but admits that Bexico's measures would "put a lot of obstacles in their way," adding that "cryptocurrencies can continue to make progress in Mexico, but they will involve a lot more hard work" should Bexico get its way.
Indeed, the full extent of Bexico's proposed reforms would not be inconsequential. They comprise a long document, full of potentially sweeping measures.
Meanwhile, Coin Center, a Washington based crypto-focused research and advocacy center, warns that should these rules be enacted, they would deny Mexicans the benefits of cryptocurrency technology while simultaneously failing to protect them from the risks.
"If there are no Mexican-based exchanges, Mexicans will inevitably use exchanges based in other jurisdictions. Some of these foreign exchanges may be sensibly regulated by more forward-looking governments, but others may be rogue operations that deliberately evade any regulatory jurisdiction," according to a statement co-written by Jerry Brito, executive director of Coin Center, and Peter Van Valkenburgh, director of research at the center.
Authors add that aside from being aggressively paternalistic by suggesting that the average Mexican does not have the capacity to make her own decisions on these matters, the argument is also absurd.
"The average person has no idea how a car works, and yet people are allowed to drive them," the statement said.
Weekly LocalBitcoins, a peer-to-peer bitcoin marketplace, volume (in bitcoin) in Mexico: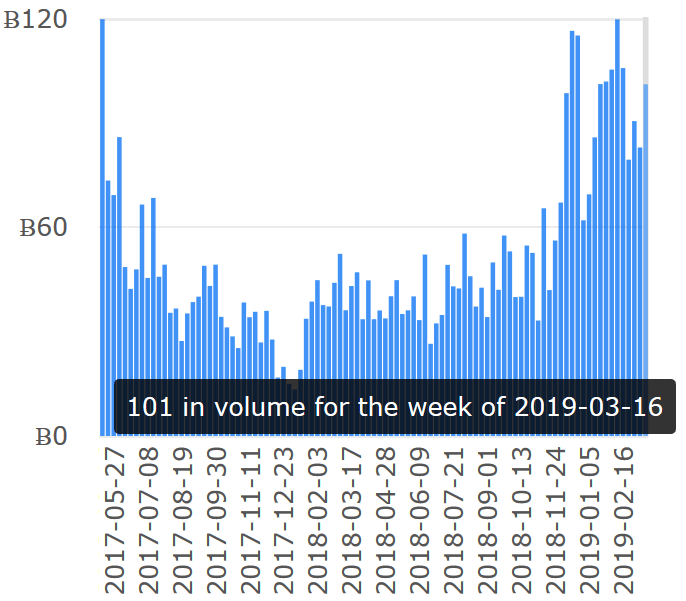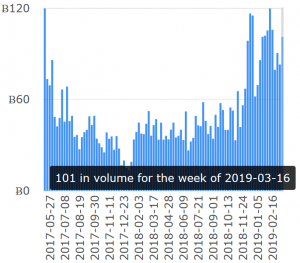 As previously reported, however, Bexico's proposals are subject to a 60-day consultation period, with industry officials and members of the public invited to submit their opinions.
Mexico's cryptocurrency and fintech sectors have been on an upward trajectory for some time, and its progressive fintech laws have previously won high acclaim from international organizations and crypto-communities worldwide. It remains to be seen if the government will sanction regulations that potentially allow this to be jeopardized.
The government, however, may well be swayed to act after it uncovered evidence that cartels in the country may be using Bitcoin and other cryptocurrencies to launder crime money.
Per Vanguardia, experts have tipped off Mexican authorities that "massive purchases" of Bitcoin have been made recently in the country – sparking an investigation involving not only the police, but also Bexico officials and the American FBI.
---