"Mommy, What is Bitcoin?" How to Teach Kids About Cryptocurrency
Teaching children about money is one of the most important lessons a parent can give. But what most parents haven't prepared for is their eight year-old asking: "Mommy, what's bitcoin?"
This question is likely to send most parents into an internet search frenzy, but unfortunately it's one area Google can't help you with.
Most explanations of cryptocurrency are far too complicated for children (and parents!) to grasp. In a lot of cases, you need to be a total tech geek to understand what on earth bitcoin is.
There's a great YouTube video where a child explains: "Bitcoin is to cash what email is to paper mail."
Also, Square, a financial services, merchant services aggregator, and mobile payment company, made an illustrated children's story to explain bitcoin.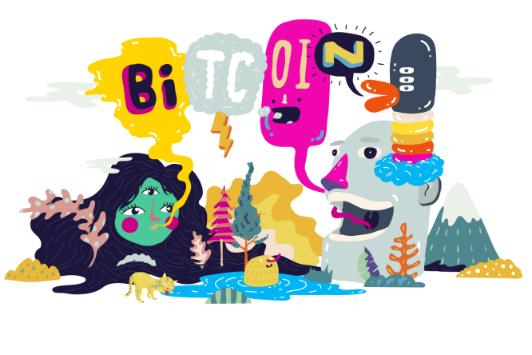 We also spoke to some of the industry experts to ask how they'd approach the question.
"Mommy, What is bitcoin?"
Garrick Hileman, co-founder of asset-backed digital currency ARC, suggested describing cryptocurrency as "invisible money".
He pointed out that the vast majority of money today is invisible to children because it's in our bank accounts and we predominantly buy things online. Cryptocurrency is essentially the same – it's digital cash.
You have your own digital wallet on your smartphone, and with the help of a wallet you can send cryptocurrency to another person.
"Daddy, how is it different to 'normal' money?"
The key difference is that cryptocurrency is not legally recognised or controlled by the government. You can't pay taxes with it and you can't settle any debts in court with it. At least now.
Clem Chambers, chief executive of ADVFN, a financial market website, and author of Trading Cryptocurrencies: A Beginner's Guide - Bitcoin, Ethereum, Litecoin, said: "Cryptocurrency is just a different kind of money that's not made by the government. You can transfer it backwards and forwards, and you can buy stuff immediately. It's no more different than when you buy and sell virtual objects in video games."
David Prais, chairman of blockchain platform Cofound.it, added that parents might want to explain that crypto is a global currency: "When we go to America we have to change our pounds to dollars. But in time we won't need to do that. We'll be using the same currency all around the world."
***
Also, there are many other questions to be answered:
"Mommy, can I create my own cryptocurrency?"
"Daddy, is it safe to use Bitcoin?"
"Grandma, what is Bitcoin mining?"
The list might go on and on.
Please check our Guides page if you need an inspiration before talking to kids or want to understand the crypto world better. We are all learning here.
---