If You Can't Stand the DeFi Heat - Get Out of the Sushi Chef's Kitchen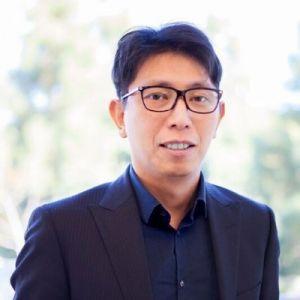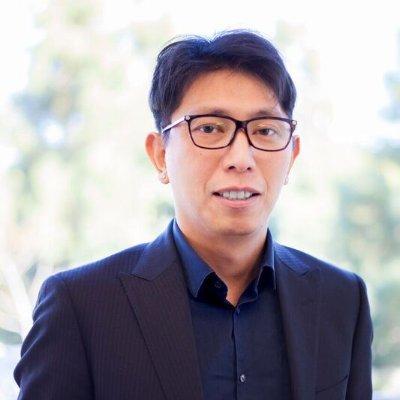 Jay Hao is the CEO of crypto exchange OKEx.
__________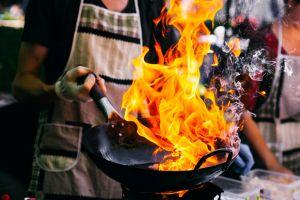 We saw a lot of action over the weekend in what played out as one of those adrenaline-packed high-drama movies the likes of which crypto hasn't witnessed in recent times. We all watched on popcorn in hand as [decentralized finance] DeFi's new darling SushiSwap tanked 60% in 24-hours after its anonymous creator Chef Nomi converted all his SUSHI to Ethereum (ETH) in a move not unreminiscent of Litecoin (LTC)'s Charlie Lee from the days of old.
Of course, Sushi investors were horror-struck, and (as we pointed out could happen many times before), a lot of them lost a lot of money in a short space of time. Most DeFi tokens then followed suit, dragging the price of ETH with them (and a slew of other over-leveraged traders as well).
The fury, the outrage, the wild accusations about exit scams, renegade projects, and the perils of investing in DeFi kept Crypto Twitter abuzz… But, seriously? Come on, people. Let's remember. This is crypto. If you're in it for the wild gains, if you're chasing clearly unsustainable percentage leaps, you have to be able to stomach the losses as well.
No one likes eating bad sushi, but this is the high-risk high-return nature of the industry you decided to get involved in, and you have to take the rough with the smooth.
Never invest more than you can afford to lose
When tokens are making explosive gains almost overnight, (like yearn's YFI token that grew by 15,000% in less than one week) it's equally likely that they'll also see sharp corrections. The actions of Chef Nomi may have been unpalatable to many but, unfortunate as they were, in this largely unregulated nascent space, could have been foreseen.
Fortunately, most DeFi projects' creators will not withdraw their stake so suddenly in such a knee-jerk manner as Chef Nomi. But, the fact remains that anything is possible. Even with founders with more commitment to their protocol, DeFi is still subject to the wider market, to unexpected movements, to sentiment. It's a law of physics that what goes up must come down. Everybody knows this, so why are people so surprised?
Seeing investors get REKT and projects acting against their interests is unfortunate, especially when it feels like deja vu. But you have to admit, you can't say you were not warned. In fact, phrases like "never invest more than you can afford to lose," "crypto-assets are highly volatile," and "do your own research," have been the mantra of just about every participant in the crypto space over the years, from the CEOs of major exchanges to single YouTubers, developers, and traders.
If you were chasing yield farming rewards irresponsibly and over-leveraged on SushiSwap, Yam, or Kimchi, you must have known you were playing with fire. And as the saying goes, if you can't stand the heat, get out of the (Sushi chef's) kitchen.
The potential of DeFi cannot be ignored
Many people have brandished DeFi as a bubble. There are plenty of reasons I don't see it that way. If you want to look at it crudely, then most likely, DeFi is going to experience a series of "bubbles," one popping after the next until the unsustainable projects and practices like yield farming and creation of coins named after food die down. The growth of any industry is like this. There is a reason that 90% of startups fail, after all.
Making it in any industry is a challenge but that does not mean that innovation should not be applauded, celebrated, or supported. No one truly knows whether a project will make it in the long run, but what's [...] far more encouraging than the rapid gains is the real development of the space.
We're talking about the rise of an alternative financial system that can supplement traditional finance and provide every individual on earth with financial services. A system that will pull billions out of poverty and truly #FinanceAll.
But a system that will eventually improve the current one and remove the woeful inefficiencies of traditional finance is not going to develop overnight. It's not the short term gains people should be looking at; it's the transformation of our financial system forever.
DeFi still has a long way to go
As we are (clearly) seeing, not every DeFi project will stay the distance, although SushiSwap appears to be recovering after its transfer to FTX, it's still early days. Large exchanges like OKEx have come under fire for listing DeFi tokens like SUSHI. But, I believe that it is our job to support innovation and to provide our users with access to the products they seek.
It's like selling a car. We can't control how you drive it but we can give you the keys and tell you to observe the rules of the road. The same applies to our exchange. We can't control how you trade as we merely provide you with the tools. We can urge caution time and time again, but we can't be responsible when the market doesn't go your way.
If you truly believe in the promise of DeFi, if you understand the limitations of the tech right now, like oracle vulnerabilities, interoperability, and governance; and realize that this is a long game, you'll take these ongoing bubbles and shaking out of weak hands on the chin. DeFi still has a long way to go, so you'd better toughen up if you want to stay in for the ride.
____
Learn more:
The DeFi Sector Is Breaking The Law - It's Time to Act
Safety Second: Top DeFi Projects By Highest Audit Scores
DeFi Punches Above Its Weight As it Targets Bitcoin's Thunder
DeFi Faces Multiple Challenges On Its Way To Dominate Crypto
---