YAM Will Never 'Become Money', YFI Exceeds Bitcoin Price
Despite branding itself as money, the much-discussed and recently troubled decentralized finance (DeFi) token YAM will never achieve this, and real utility for the token must be found to keep the bubble from popping, popular crypto researcher Hasu said. Meanwhile, DeFi token YFI became the first altcoin to ever exceed the price of bitcoin (BTC).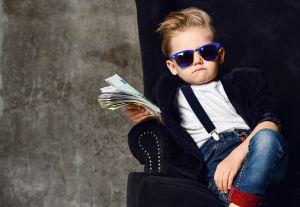 According to a new blog post written by Hasu for crypto derivatives exchange Deribit, YAM most closely resembles what he calls a "Nakamoto Scheme with additional bells and whistles," and it essentially is a bubble that can either stabilize or pop, depending on what utility, if any, users can get from holding the token.
Nakamoto Scheme is a term coined by Preston Byrne during the bitcoin bull market in 2017 to explain a type of investment scheme where early investors benefit the continued entry of late adopters, but where the decentralized structure of the scheme sets it apart from traditional Ponzi and pyramid schemes.
"To escape the pop, YAM has to find a reason for people to never sell but instead hold it for its utility, and not merely the hope of future price appreciation," Hasu wrote in the blog post, while adding that YAM's "flawed design" will prevent the token "from ever becoming money."
And although it is clear that Hasu is not particularly optimistic about the future of the project, he did say that one alternative for the project to become viable again is if the community can "grow the protocol into something else entirely."
"It's not impossible, given the system's treasury system and community's ability to shape it via governance. But it's not likely either," the popular researcher concluded his piece by saying.
As of press time today (12:46 UTC), YAM was up by nearly 43% over the past 24 hours to trade at a price of USD 1.15 per token. The gain today comes after a near-complete collapse of the token's value last week, bringing the price from a high of more than USD 92 and down to just over USD 1 between August 12 and 13.
Meanwhile, another and more successful DeFi project, namely Yearn.finance and its YFI token, continued its rise higher in the market today, after already seeing gains of more than 120% over the past 7 days.
Further, YFI officially became the first altcoin to exceed the price of bitcoin on a per coin basis, which brought some community members to share their thoughts on the development on Twitter.
And while the price of YFI has already seen large gains, some see it going even higher from here, given that its token supply is already close to fully released, with YFI 29,962 currently circulating out of a total supply of 30,000 tokens.
"1 YFI will be more difficult to attain than owning 1 BTC. It's Math," said Andrew Kang of investment firm Mechanism Capital, while Alex Svanvik, co-founder of Ethereum (ETH)-focused analytics firm Nansen made it clear he looks forward to 1 YFI being worth USD 100,000:
As of press time (12:46 UTC), YFI traded at USD 13,647, up nearly 34.5% for the day, according to data from Coinmarketcap.
---