Founder Selling ICO on eBay, Says Hiring a Lawyer Was a "Big Mistake"
Disclosure: Crypto is a high-risk asset class. This article is provided for informational purposes and does not constitute investment advice. By using this website, you agree to our terms and conditions. We may utilise affiliate links within our content, and receive commission.
When you think you've heard it all, remember that the cryptoverse is always out to surprise you in the least expected way. In an interview with news outlet Financial Times, the founder of failed initial coin offering (ICO) Sponsy blames it all on the nitpicky world of legalities and people wanting to see a working product before investing. Now, they have to sell their whole project and idea on eBay for the price of USD 60,000.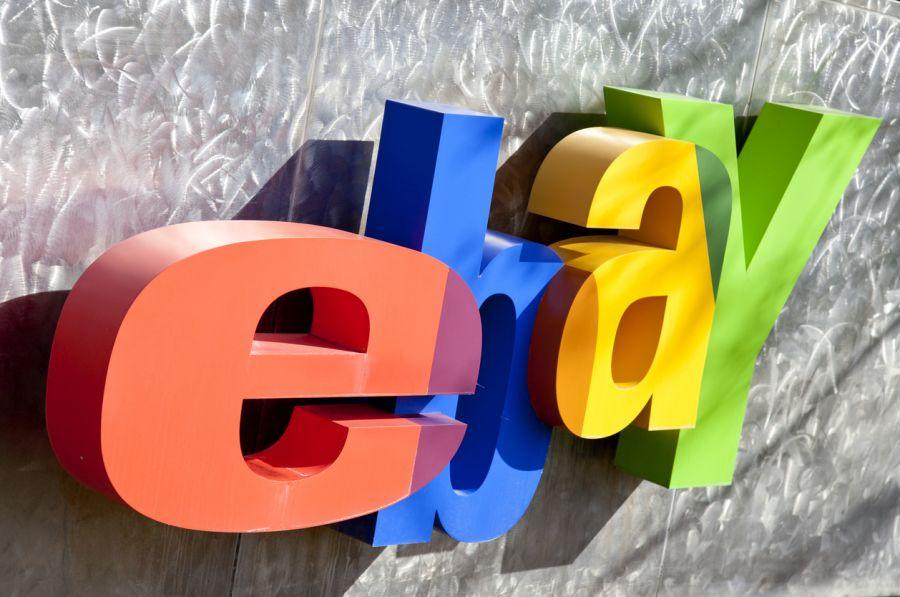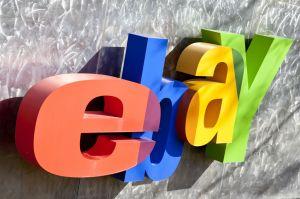 Lawyers Are a No-No If You Want to Raise Money… Or Something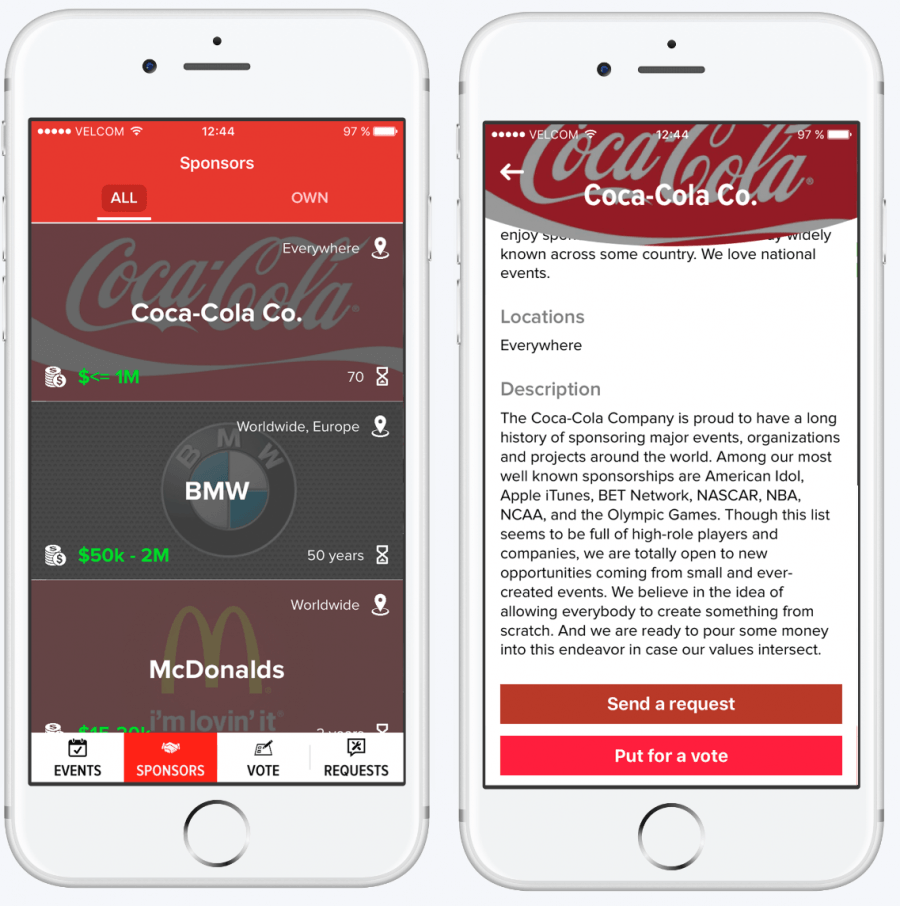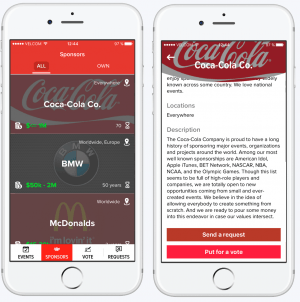 If you think this is the weirdest thing you've heard – and if you still can't wrap your head around it – you're in for a treat, because that's far from the only strange thing you'll read today. When Financial Times talked to Ivan Komar, Belarus-based founder of now-defunct blockchain platform that was going to help sponsors engage with their clients, he pinpointed the exact place they went wrong and never sold a single token: "We hired a lawyer and that was a big mistake for us. Because our lawyer basically told us that we should not launch any ICO before we built a real product that might have some users. And I asked him why, because I saw so many ICOs out there who did not have any idea for any product, yet they managed to raise tens of millions of dollars."
This cardinal sin is what they would attempt to evade, if they could go back in time and start it all over again, because had they attempted to start the ICO two years ago – at Komar's age of 19 – the "crypto craze bandwagon" would've been enough to propel them into the stratosphere. Due to their lawyer's advice, however, they waited until the summer of 2018 and that was their biggest mistake. They wouldn't have tried to have a working product first, he says, instead they'd have gone for an ICO as soon as possible since that's "exactly what others were doing." Alas, it was not meant to be.
The Tragic Ending that Saw Sponsy in a Graveyard… on eBay
Now that the potential millions of dollars that people were just begging to give to them and their project are out of the question, they're hoping to settle for a mere five-digit amount through online marketplace eBay – going even further to prove that you can list pretty much anything for sale there. USD 60,000 is a steal for such a project, Komar argued to news outlet Zero Hedge, adding that it is worth at least USD 200,000. "Sponsy Blockchain Project For Sale (mobile app, web app, MVP developed)" reads the somewhat sad listing that currently has no bids and no watchers with only three days left.
Although not mentioned in the title, the package also contains a "full set of investment documents" that are "designed and approved by investment bankers." Which ones, you may ask? Komar, shockingly, reveals: "'Approved' might be a huge word for it. It might be some kind of exaggeration. We did have a law firm based in the UK that ran some sort of audit of our project, and it ranked it, and the rank that we got was pretty high and the risk we got was pretty low. This was an audit by a British firm. This couldn't be called a fully fledged investment banking audit, it's just some firm that was considering investing in crypto."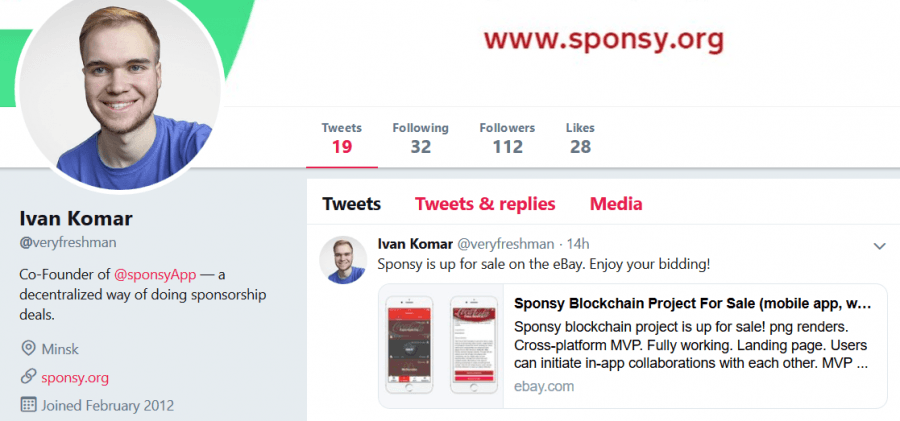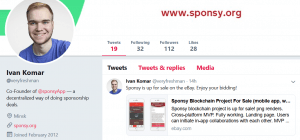 But blockchain is the new solution for everything!
Maybe… but not for Sponsy. As Komar admits to Zero Hedge, the project never even needed blockchain to work. "The core business model would run just as well in the centralised world without any tokens or crypto or blockchain… They can easily eliminate the crypto functionality out of this. The core component is a platform — it doesn't require any crypto or blockchain component to work. Just a typical, centralised server."
The situation brings both the cryptoverse and haters together through laughter
No matter how much you'd defend blockchain and crypto, even to death, you probably can't help but realize the absurdity of the situation. You're not the only one there. "'We hired a lawyer and that was a big mistake for us.' – The Onion [an American satirical website] could not have come up with a better quote to summarize the ICO craze," reads one comment on the Financial Times piece. Others remember that April 1st is less than a week away: "For a minute I thought you'd posted a week early. Just the name 'Sponsy' on its own is priceless!" writes another poster.
And, to summarize the silliness, another commenter says, "I am sorely tempted to offer him ten shekels, solely to excite Mr Komar's wrath. On the other hand, he might accept that offer, leaving me a tiny bit poorer."
---