Exclusive: Komodo to Launch Rogue and Chain Lizard in Q2
If you've been feeling nostalgic for the 80s and the video games of the era - especially if some dungeon crawling is what you seek - get ready for a comeback of the popular Rogue, which is being implemented on the open source blockchain platform Komodo (KMD.) And although many gamers will rejoice at these news, the company is not finishing there.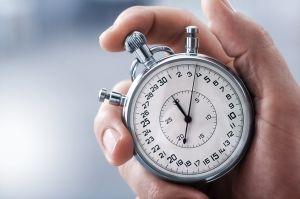 Thanks to Komodo's partnership with Amazon Web Services, a subsidiary of the tech and retail giant Amazon, they are now preparing to launch a beta in Q2 for a blockchain-as-a-service system, Komodo Chief Technology Officer (CTO) Kadan Stadelmann told Cryptonews.com. The system should eventually be able to process up to a million transactions per second and users should be able to build their own blockchains and tweak them as they want to.
"This will be a matter of clicking," Stadelmann said, adding, "You will be able to use it through a web application, where you click on what consensus algorithm you want and choose any other parameters. We will automatically sync up the nodes, add a block explorer, and provide your new token with wallet functionalities in the background. It gets even better - just by clicking, your new blockchain will be integrated into our decentralized exchange. The code name for this project is Chain Lizard, and it combines all of our technologies into one handy and easy to use end user product."
According to the CTO, they already have an alpha version.
"If anyone wants to test it, they can ping me; both closed alpha and closed beta testers are welcome. For the sake of transparency, we always have a few community members in our testing teams, so we'd be happy to add more alpha testers to this project as well," Stadelmann added.
Preview of Komodo's Custom Blockchain Generator Web App:
____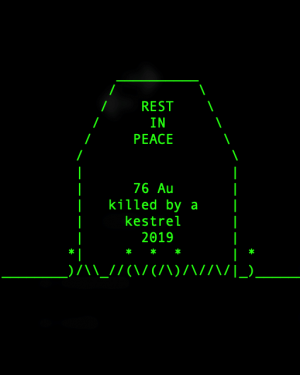 Now, as for the game, the new iteration of the old classic will allow players to create a unique avatar, represented by a non-fungible token on the Komodo platform with unique game histories, which they can later collect and trade.
Stadelmann revealed that the game could be played right now, but for non-technical end users, it will be available in Q2 of this year. "We've already tested it - the first gameplay works fine, we're adding validation layers now," Stadelmann said. "CryptoKitties is a similar idea but it has no gameplay, just collecting the tokens. This is our example of how to implement a fully functional, interactive blockchain game."
According to the CTO, at the current stage, the game is pretty much based on the original, meaning it is a text-based game using ASCII-characters instead of real graphics.
KMD price chart: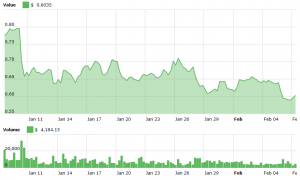 Security issues
While many consider 2018 one of the biggest letdowns in the history of the industry, Stadelmann holds an opposing view. "If we really go by the facts, 2018 was the most bullish year in the history of crypto. Never were so many contracts closed, so many deals made, so many new apps released. We have so many newcomers in the space [...] I think it's continuing right now," the CTO said.
However, as for what many are doing wrong, he thinks security should be a much bigger issue than it already is.
"I think there's a knowledge gap, in that there are exchanges and developers that don't fully understand the technology behind crypto. If you really want to prevent attacks, you don't have to look to your own servers, because the problem is most likely on the chain itself. There are measures that can be implemented, like our own delayed Proof of Work (DPoW) [...] But exchanges should be the one checking if a chain is secure, how much hash power it has, and then implement measures that would prevent malicious actors from overtaking it."
Komodo Platform uses security mechanism called delayed Proof of Work to protect the KMD chain. The platform also offers DPoW to any projects that would like to improve their security.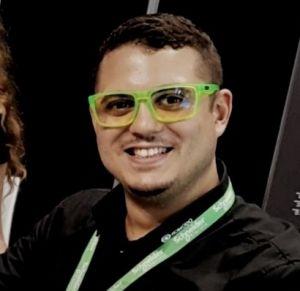 Also, over the past two years, Komodo has launched and built out BarterDEX, an atomic swap-powered decentralized exchange that, according to the company, supports trades for almost 95% of cryptos in existence.
"With cross-channel atomic swaps and the atomic swap protocol itself, the user would always be the owner of private of keys. A centralized exchange, on the other hand, always stores your private keys on their centralized infrastructure, so there is one single point of failure in the event of a hack. This is just not possible in a decentralized exchange, where cross chain atomic swaps are the technology that runs them," the CTO said.
According to him, should a hack happen in a decentralized exchange, it's going to affect just one single node: "We all know, if your computer is hacked and infiltrated, all hope is lost anyway - but you're not taking others down with you."
The CTO thinks that centralized exchanges could move their platforms "into a sort of hybrid platform, where users are always holding their private keys."
"I think this is coming in the next year, we will see centralized exchanges giving their users more control, or at least offering them to use a hybrid model where you're always in control of your private keys, so you never have to trust the exchange," Stadelmann said.
---