Crypto Scams Are N America's Second Riskiest – Report
Disclosure: Crypto is a high-risk asset class. This article is provided for informational purposes and does not constitute investment advice. By using this website, you agree to our terms and conditions. We may utilise affiliate links within our content, and receive commission.
A trust-gauging non-profitable organization says it has found that cryptocurrency-related scams are the second riskiest type of fraud in North America – second only to employment-related stings.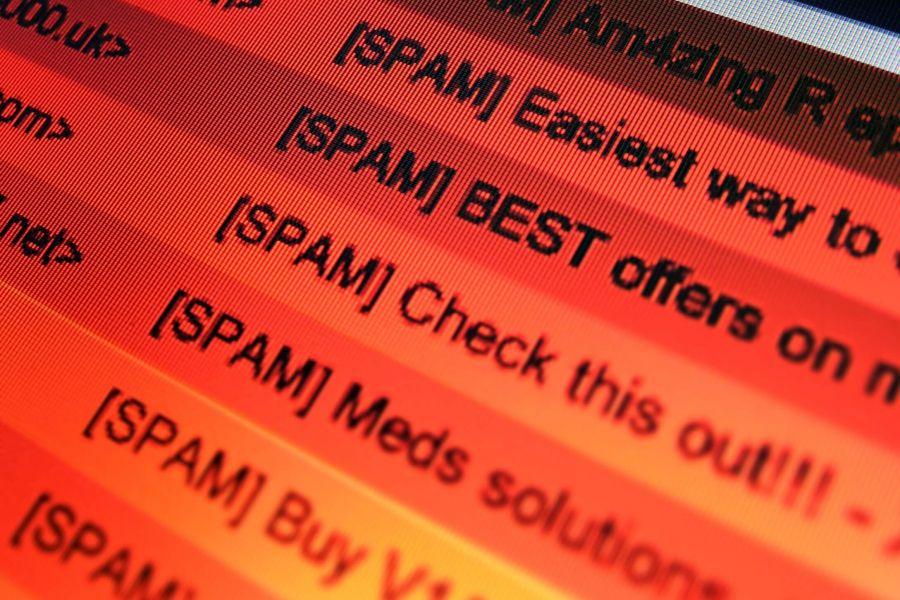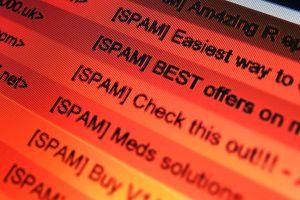 Per a report from the Better Business Bureau (BBB), an organization that says it provides information to Americans and Canadians about the trustworthiness – or otherwise – of businesses and charities, successful crypto scams dupe victims out of an average of USD 3,000 in 2019.
However, it appears that either most crypto scam cases go unreported or most North Americans are too wise to fall for them. While the BBB reported 9,050 instances of fraudulent online shopping site scams in 2019, there were only 273 crypto-related scams reported in the same time period.
That said, when North Americans do fall for crypto scams, they seem to fall for them hard. The average amount lost per scam was USD 3,000 – a figure that tied at the top spot with the murky world of online "romance"-related fraud.
This represents a very big climb from last year's report, which featured crypto scams for the first time – with victims losing an average of USD 900.
Riskiest scams in 2019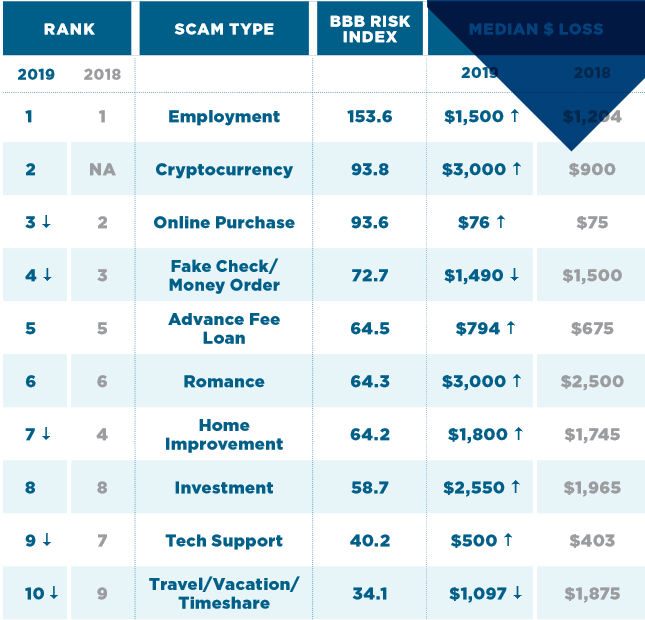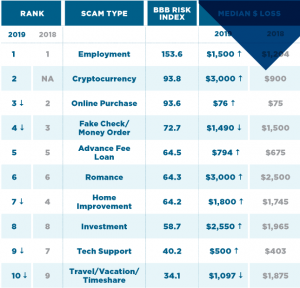 Most successful crypto scams involved fraudsters contacting their victims via email.
The BBB added that almost a third of crypto scams involved buying tokens crypto, with less than a quarter presenting victims with bogus crypto investment opportunities.
And no less than 31% of all crypto scams reported were tied to the Chinese cryptocurrency exchange C2CX.
______
Jose from Arizona shared his experience with a crypto scam:
"I was scrolling my Instagram when a person named Elizabeth sent me a private message about cryptocurrency trading. I was desperate at that time and she got me interested because of the earnings. She [said she would] manage my account [and] do all the trading. She sent me the wallet address through WhatsApp, and from there I would go to a bitcoin ATM. To do the deposit initially I started at USD 100, then later boosted it to USD 150, and created a password and username on Fastcoinbitsoptions.com. I would deposit money to her bitcoin account and watch the money increase. The problem is I trusted her and that's the lesson I've learned. They always say to "trust me." After about two months I asked to withdraw the funds, and was shown a bank site, which looked fake. They told me I needed to pay USD 500 to the bank for a code to withdraw the USD 25,000 I had in my account. In total I lost about USD 1,200 – I was so frustrated. My advice is to talk to someone or a friend before making any [financial] decisions, especially during a desperate time. It was my mistake to keep this to myself."
Source: The Better Business Bureau
___
Learn more:
How Cryptocurrency Scams Work
5 Crypto Scams To Be Aware Of
---