Crypto Conferences Are 'Mooning' But Which Ones Are Worth Attending?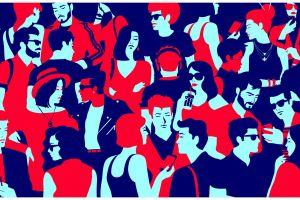 The first-ever Bitcoin conference was held in 2011 when around 50 people gathered in the Roosevelt Hotel in New York to discuss how Bitcoin will change the world. Ten years later, you can visit a Bitcoin or blockchain conferences almost every week in major cities across the globe as the demand for blockchain-related education, information, and networking are higher than ever.
While there is a seemingly endless amount of conferences to choose from, it can become challenging to pick the right conference to check out. In this guide, you will find some of the best Bitcoin and blockchain conferences to attend, split into different categories of interest.
Best conferences for bitcoin maximalists
While there are dozens of blockchain conferences, the number of Bitcoin-only conferences is somewhat limited despite the digital currency's pioneering status. Nonetheless, a number of Bitcoin maximalists are staying true to their cause and are holding Bitcoin conferences, such as Advancing Bitcoin, Baltic Honeybadger, Bitcoin Conference, BitBlockBoom Bitcoin, and Breaking Bitcoin.
(London, United Kingdom)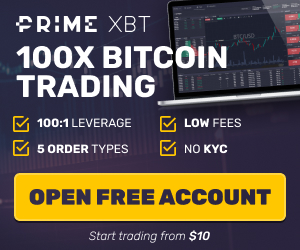 The Advancing Bitcoin Conference is a two-day event that enables developers to listen, learn, and be inspired by the latest developments in the Bitcoin network. Past speakers at the conference have included Jameson Lopp, Jimmy Song, and Jeremy Welch.
(Riga, Latvia)
Baltic Honeybadger is another major event dedicated to Bitcoin, its technologies, and education. During the several years of existence, the event managed to become one of the top BTC conferences with numerous high-profile speakers such as Andreas Antonopoulos, Samson Mow, Murad Mahmudov, Adam Back, and many others.
(San Francisco, United States)
The Bitcoin Conference is arguably the biggest conference for bitcoin maximalists. The event, which is expected to draw a crowd of almost 2,000 people, addresses the challenges the Bitcoin network faces and educates its attendees about the latest developments for Bitcoin. Notable speakers at the most recent Bitcoin Conference included Andrew Poelstra, Anthony Pompliano, Cathy Wood, and Erik Voorhees.
(Dallas, United States)
The BitBlockBoom Bitcoin Conference describes itself as "a true Bitcoin event" that is neither an ICO fest nor a blockchain event. All speeches, discussions, and panels are dedicated to Bitcoin. Notable speakers include Tone Vays, Jimmy Song, and Saifedean Ammous.
(Amsterdam, The Netherlands)
Breaking Bitcoin is one of the most popular bitcoin events held in Europe. Breaking Bitcoin is "an event for the technical community focusing on the security of Bitcoin and everything around it," which means it is a Bitcoin maximalist's heaven. Notable previous speakers have included Jonas Schnelli, Matt Corallo, Olaoluwa Osuntokun, and Udi Wertheimer.
Best Conferences for Crypto-Anarchists
Early Bitcoin adopters were largely composed of cypherpunks, hackers, and technologists, and these early crypto-anarchist roots are still present in the industry today. There are even a handful of conferences dedicated to this user segment. The two most prominent conferences for crypto-anarchists are Anarchapulco and the Hackers Congress.
(Acapulco, Mexico)
Anarchapulco describes itself as "the world's premier liberty event." The conference is targeted at libertarians, voluntarists, anarchists, and free thinkers. While the event focuses on a wide range of topics such as politics, and economics, there is a substantial amount of talks, panel discussions, and keynotes dedicated to cryptocurrencies and blockchain technology. Notable speakers at previous conferences have included Ron Paul, Roger Ver, Jeff Berwick, and Lyn Ulbricht.
(Prague, Czech Republic)
The Hackers Congress, held in Prague at the Institute of Cryptoanarchy, is the go-to conference for crypto-anarchists, privacy advocates, and hackers. The event's key themes are freedom and anarchy, decentralized economy and cryptocurrencies, and political art and hacking. Notable speakers at the conference include Peter Todd and Tone Vays.
Best Conferences for Blockchain Developers
The blockchain industry would not be where it is now if it was not for computer scientists, developers, and programmers. Unsurprisingly, therefore, there are a number of conferences targeted specifically at blockchain and cryptocurrency developers. Two of the most prominent conferences include Blockchain Technology Conference and WCC DevCon.
(Berlin, Germany)
The Blockchain Technology Conference focuses on "creating the future of business with blockchain technology." The three tracks of the event are advanced blockchain development, blockchain impact and strategy, and blockchain technology 101, and will include live coding sessions, among other features interesting for developers.
(Las Vegas, United States)
The WCC Dev Con "aims to bring together developers from multiple major blockchain foundations [...] to reduce tribalism, find common ground, and build solutions to actual problems." The event includes hackathons, curated education sessions, panel discussions, and more.
Best Blockchain Conferences for Corporations
Corporations may not be big fans of Bitcoin yet, but they sure love the blockchain. As a result, there are several corporate blockchain events where you can mingle with the likes of Accenture, IBM, and Microsoft, among many others.
(Singapore)
Blockshow Asia has been called "the Flagship Event for the Blockchain Industry." Given the size of the event (with 5,000 expected attendees) that may be a fair statement. The conference is considered the biggest blockchain conference in Asia and has emerged as a must-attend for startups in this region. Notable speakers at the upcoming event include Max Kordek, Charlie Shrem, Ben Goertzel, Jehan Chu, and Justin Sun.
(Santa Clara, United States)
The Blockchain Expo North America is the largest distributed ledger technology conference in the U.S. with over 12,000 attendees expected to venture to the event. Anything and everything blockchain-related will be covered at this event. Every corporation involved with blockchain technology is expected at this event. Speakers will range from corporate executives to blockchain entrepreneurs.
(New York, United States)
New York-based Consensus is another major blockchain event each year. The who's who in the blockchain world attends, and it has become a place for startups, investors, and corporations to mingle and discuss the latest innovations in the industry. Notable speakers have included Brian Armstrong, Chris Burniske, and Da Hongfei.