Bill Gates Comments on Crypto, Community Outraged
Microsoft co-founder Bill Gates did an AMA (Ask Me Anything) session on Reddit yesterday, answering questions posed by other users. The questions were the usual run-of-the-mill queries that interest most fans of his, until someone asked his opinion on cryptocurrencies.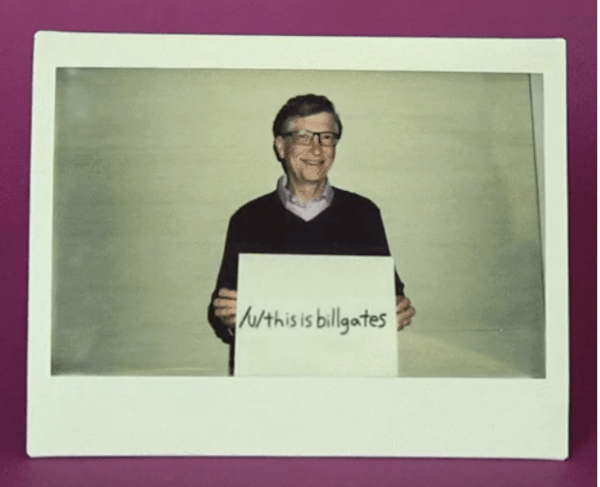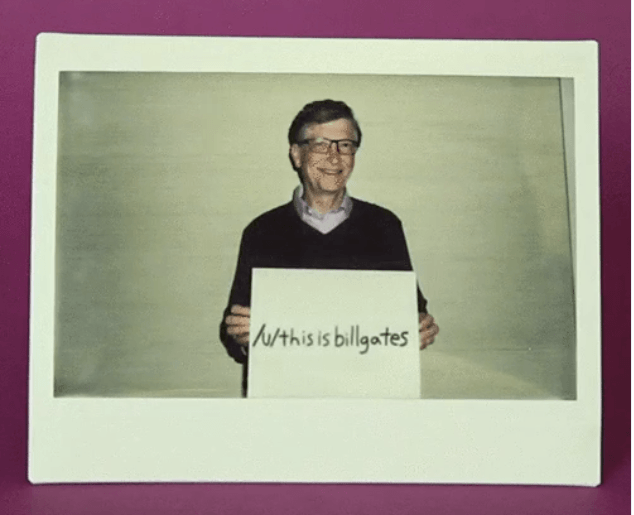 Source: Twitter
His answer was that the ability of governments to track money laundering or terrorist funds "is a good thing."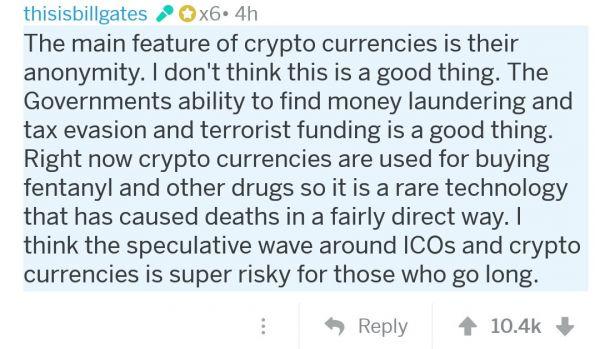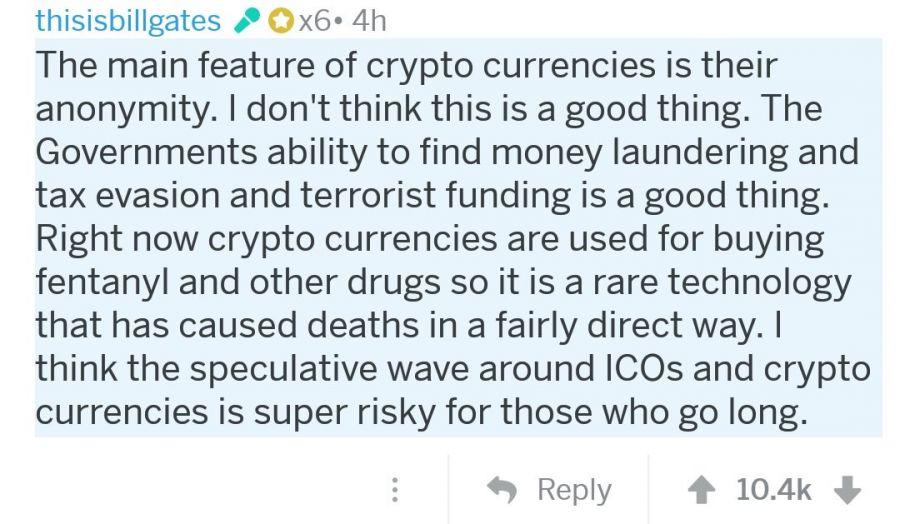 In a completely expected turn of events, the crypto community was less than thrilled with his answer. The reaction was immediate - the rest of the comment thread after his answer is either correcting him or pointing out "how ridiculous this claim is" when applied to his own work.
"Internet explorer and other Microsoft apps were used to distribute child pornography," Reddit user myp2pdotbet stressed.
The community then took to Twitter to unleash their indignation.
Venture capitalist Anthony Pompliano was one of them, tweeting, "Bill Gates just said cryptocurrencies have caused many "deaths in a fairly direct way." Then he spewed the normal nonsense about funding terrorism & money laundering. I'm starting to think the criteria for being old and rich is hating crypto [...] they'll all learn eventually."
Bitcoin developer Udi Wertheimer agreed, stating it is pointless to blame people's health and drug use on crypto. WhalePanda, a well known voice in crypto circles with 165,000 Twitter followers, on the other hand, simply laughed, tweeting, "Sounds like @BillGates joins the list of 'Old man yells at Bitcoin'."
This is not the first time Bill Gates took a swing at crypto's perceived anonymity: in 2014, he stated that, "[his] foundation is involved in digital money, but unlike Bitcoin it would not be anonymous digital money."
---