Beauticians Are Leading South Korea's Crypto Pay Charge
Shin Hyun-ja owns Happy Day, a skincare and nail studio in Seoul's northerly Eunpyeong District. Happy Day has been accepting bitcoin pay since February this year. But as the studio is a long way from the tourist trail, customers appear to be taking their time to adapt to the new payment paradigm.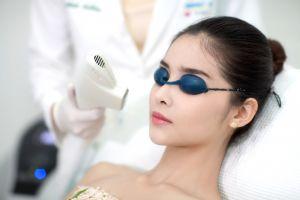 Shin tells Cryptonews.com, "It's still early days for us. I can't say that we've had all that many bitcoin customers – just a small handful so far. But a lot of people see our 'Bitcoin Accepted Here' sign and ask us about it, often saying they'll pay in BTC next time around. Many people have paid at beauticians' in crypto on holiday abroad, and now want that kind of service here in Seoul."
South Korea's twisting, turning, love-hate relationship with cryptocurrencies has seen plenty of heroes and villains come and go. And while the country's crypto-community has been holding on for a big-name conglomerate-sized champion in its struggle for mainstream acceptance, a less-heralded hero could end up winning the day: small businesses.
Indeed, delivery services are cautiously throwing their hats into the ring, with restaurants and cafes now also looking at a range of crypto pay options. But the beauty industry could, surprisingly, be ready to steal a march on everyone.
Late 2017 was a hectic time for cryptocurrency enthusiasts in South Korea. It was the peak of crypto mania – a time when it seemed like (literally) everyone and their grandmother was investing in bitcoin and altcoins. The government, concerned by market "overheating," decided to act, and at one point seemed on the verge of a China-style crackdown, banning ICOs and speaking ominously about closing the country's exchange platforms for good – before making an unexpected u-turn.
So, amid the intense goings on, you could be forgiven for failing to catch the significance of a relatively low-key meeting held at a hotel in Seoul's commercial Gangnam District back on December 3.
Colorful Collaboration
At the meeting were representatives from exchange platform HTS Coin (also known as the Korea Blockchain Exchange), the Korea Beauty Vocational Education Institute, the International Semi-permanent Makeup Association, the Korean Eyelash Beauty Association, the Korea Central Beauty & Health General Union (KBHU) and the Professional Permanent Makeup Association.
It is rare that techies and beauty professionals gather under the same roof in South Korea, but this meeting was particularly fruitful – the parties struck an agreement that, on paper, almost instantaneously enabled bitcoin pay at 80,000 beauty stores across the country, using the exchange's blockchain platform.
Peng Dong-hwan, KBHU president, enthused to reporters, "We are hoping bitcoin pay will be a hit among overseas customers, as they have shown a very strong demand for cryptocurrency pay. But we also think domestic customers will be keen."
Further Developments
Although many store owners (and customers) appear to still be getting to terms with the new system, South Korean hair and beauty customers around the country are increasingly finding new payment options available. A number of outlets have indeed begun offering crypto pay via HTS' platform – with more still looking to strike deals with other blockchain providers and exchange platforms.
Shin believes that beauty customers all over the country will eventually learn to love crypto pay.
"It's quick and convenient," she says. "At Happy Day, we use a QR code reader so customers can use their mobiles to pay. It's instantaneous – great for our staff and our customers. Other beauticians I know in this area have seen how we're doing things and they say they are also considering accepting cryptocurrencies."
Indeed, thanks to a freshly signed deal with JNU Group, most hairdressers and beauticians in and around the Gasan Digital Complex, Seoul's self-proclaimed answer to Silicon Valley, will this month begin accepting cryptocurrency pay via JNU's JPay Silver app.
There are even a few old hands in South Korea's crypto-beauty game. These include With Beauty, a five-floor hair and makeup emporium in Seoul's exclusive Cheongdam-dong. With Beauty has been offering bitcoin pay options since 2013 – and is still going strong. The area, awash with designer clothing boutiques, is a favorite haunt for young, affluent Chinese tourists – for whom cryptocurrencies are always in fashion.
Beauty customer and cryptocurrency investor Go Na-eun tells Cryptonews.com the worlds of crypto and the South Korean beauty scene make for a perfect match. Go says, "Young Koreans – both men and women – are spending a lot of money on beauty treatment nowadays. Cryptocurrencies are a hot topic for people in their 20s and 30s. I think it's going to catch on fast."
---