Academic: All Undergrads Should Learn About Bitcoin & Blockchain
Disclosure: Crypto is a high-risk asset class. This article is provided for informational purposes and does not constitute investment advice. By using this website, you agree to our terms and conditions. We may utilise affiliate links within our content, and receive commission.
This interview was originally published by our French franchise partner fr.cryptonews.com.
______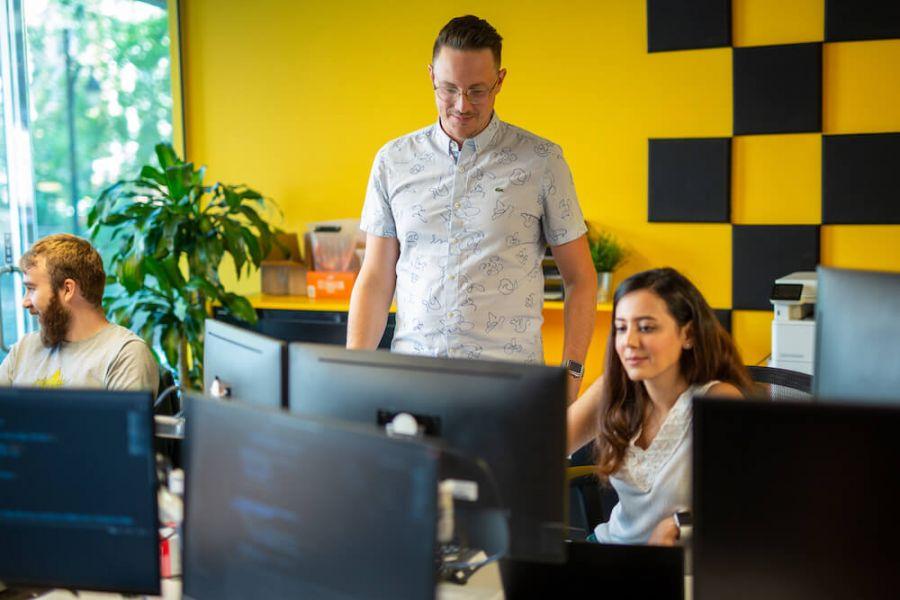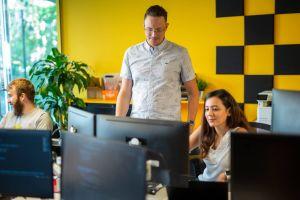 Bitcoin (BTC) officially turns 11 on January 3, 2020. As the token enters its third decade, how does one of the first few academics to ever write a paper on BTC see the future of Satoshi Nakamoto's creation?
Jeremy Clark, associate professor and the NSERC/Raymond Chabot Grant Thornton (RCGT)/Catallaxy Industrial Research Chair in Blockchain Technologies at the Concordia Institute for Information Systems Engineering, tells Cryptonews.com all about BTC's academic past, present – and future.
How did you first get involved in Bitcoin and blockchain technology?
When I was at university, I was really into cellular automata. My friend (and now my research colleague) was into encryption. We agreed to combine our interests for a final year project and I got hooked!
A year or so later, I met one of the founders of the whole movement, David Chaum. David invented the concept of digital cryptocurrencies when I was still in diapers!
We began working together on secure voting-related projects. I found the subject amazing because I realized that it was both highly technical and could have a real social impact.
You could design protocols and write code, but then later you would talk to policymakers and election officials. Ultimately, I got to see people casting votes using the system we had created!
How did you react when you first came across Bitcoin?
To be honest, back then, most online crypto-hangouts – including the cryptography mailing list that the Bitcoin white paper was posted to – were full of half-baked ideas about creating digital currencies.
So, embarrassingly perhaps, I did not look deep enough into it to see anything different about Bitcoin. But after I had heard my colleagues mention it a few times, my ears pricked up. And when I came to understand one of its key components, the proof-of-work consensus mechanism, I immediately understood how it solved a problem I had been working on myself.
Eventually, I ended up authoring one of the very first academic papers ever to be published on Bitcoin (the third by my count). Now, of course, there are hundreds of Bitcoin-themed papers being published every year.
You began teaching a course on Bitcoin and Blockchain at Concordia in fall last year. How did the University react when you told them you were going to teach students about Bitcoin?
They were excited! It was the first course on the subject to be taught at a Canadian university, as far as I know. For every enrolled student, there was one non-enrolled member of the community that just wanted to audit the course. We had trouble fitting everyone into the room!
This inspired me, so the second time around, I decided to record the lectures and post them on YouTube so that everyone could watch them.
Do you think crypto-related subjects will become more popular in the future – and could students in non-IT-related subjects end up studying about Bitcoin and blockchain?
Absolutely. In fact, that's already happening! We have a course in engineering here at Concordia. The subject is also covered in at least one of our business school's courses. The University of Ottawa's law school also has a crypto-related course. The University of British Columbia has offerings for Library Sciences.
Major American universities like MIT and Cornell have dedicated research centers, and Bitcoin/blockchain-related subjects are covered in multiple faculties and departments.
Are blockchain technology and Bitcoin protocol essential subjects for students in 2019?
I think these subjects are too much of a niche for one to say, for example, that every computer science undergraduate needs an entire course devoted to them. However, I think that undergrads should be exposed to these ideas at some point. And I think they are very fitting for graduate-level study, particularly in computer science, information systems engineering and financial engineering.
One of your main areas of interest is the application of IT in voting systems. How close are we to seeing blockchain-powered democracy?
I always say that voting is a very hard problem to solve from a security perspective. If you have 10 problems to solve, blockchain solves the eighth on the list. In other words, it isn't a panacea. To be honest, I like paper. I know it isn't always realistic to hand-count paper ballots in large, municipal elections, but I would still like to see a system that makes use of paper-based ballots.
Perhaps optical scanning technology could be applied to create a digital audit trail on a blockchain for verifiability purposes.
We should also have mandatory risk-limiting audits for paper ballots after elections. Ten years ago, while working on a large research team, I co-designed a system called Scantegrity, which would be appropriate for this.
In fact, you can find cryptographic proofs on the Bitcoin blockchain proving the integrity of a municipal election we ran using the system.
You currently hold the NSERC/RCGT/Catallaxy Industrial Research Chair in Blockchain Technologies. What does that position entail?
This is a five-year collaboration with Catallaxy and its parent company RCGT. I am supervising a team of students who are working on the project. Over this long timeframe, we can really integrate with the company and its operations.
We will look for research opportunities and bring our own expertise to the table. Blockchain is new and evolving, and firms like Catallaxy want to be at the cutting edge of knowledge and sharing experience with clients.
You might think it sounds like science fiction for a firm to turn up with a balance sheet full of Bitcoin and other cryptocurrencies. But there are actually quite a few companies like this now in Canada.
To audit financial statements, auditors like RCGT need to be sure that a firm's assets actually exist, that these are actually owned by the firm in question and that they are protected by adequate security networks. They also need to determine a fair market value for the assets.
While all of these problems begin as auditing issues, they often include matters that require a deeper understanding of the technology, its capabilities and its limitations.
What do you predict for the future of Bitcoin?
I grew up reading Wired magazine, which is often full of bold predictions about the future. But go back and read any issue from the 1990s, and you'll quickly realize that the future is nearly impossible to predict.
Things often progress in a more conventional manner than one might expect, although there is always space for a few surprises!
As such, I'm hesitant to predict anything about the future of Bitcoin.
That said, but I will make two points: Firstly, the underlying technology is here to stay.
And, secondly, Bitcoin needs to solve a few adaptability issues if it wants to retain its market dominance. One of those issues is exchange rate stability. Maybe this issue will be resolved organically if speculators leave the BTC market. But it is more likely to happen through the emergence of a competing cryptocurrency.
_____
Jeremy Clark is an associate professor at the Concordia Institute for Information Systems Engineering. At Concordia, he holds the NSERC/RCGT/Catallaxy Industrial Research Chair in Blockchain Technologies. He obtained his PhD from the University of Waterloo, where his gold medal dissertation was on designing and deploying secure voting systems including Scantegrity – the first cryptographically verifiable system used in a public sector election.
He wrote one of the earliest academic papers on Bitcoin, completed several research projects in the area, and contributed to the first textbook. Beyond research, he has worked with several municipalities on voting technology and testified to both the Canadian Senate and House finance committees on Bitcoin. You can find out more about him here.
____


---