PrimeXBT Covesting
PrimeXBT Covesting is a copy trading integration offered by the margin trading platform PrimeXBT. Covesting lets users peruse existing trading strategies by experienced traders and copy those strategies to make the same returns. Veteran traders who decide to share their strategies with others can earn up to 20% of follower equity profits, which leads to a win-win situation for all parties.
General info
| | |
| --- | --- |
| Web address: | PrimeXBT Covesting |
| Support contact: | Link |
| Main location: | Сейшелы |
| Daily volume: | 0.0 BTC |
| Mobile app available: | No |
| Is decentralized: | No |
| | |
| --- | --- |
| Parent Company: | PrimeXBT Trading Services |
| Transfer types: | Crypto Transfer, |
| Supported fiat: | Фиатные деньги поддерживается |
| Supported pairs: | 5 |
| Has token: | COV |
| Fees: | Medium (Compare rates) |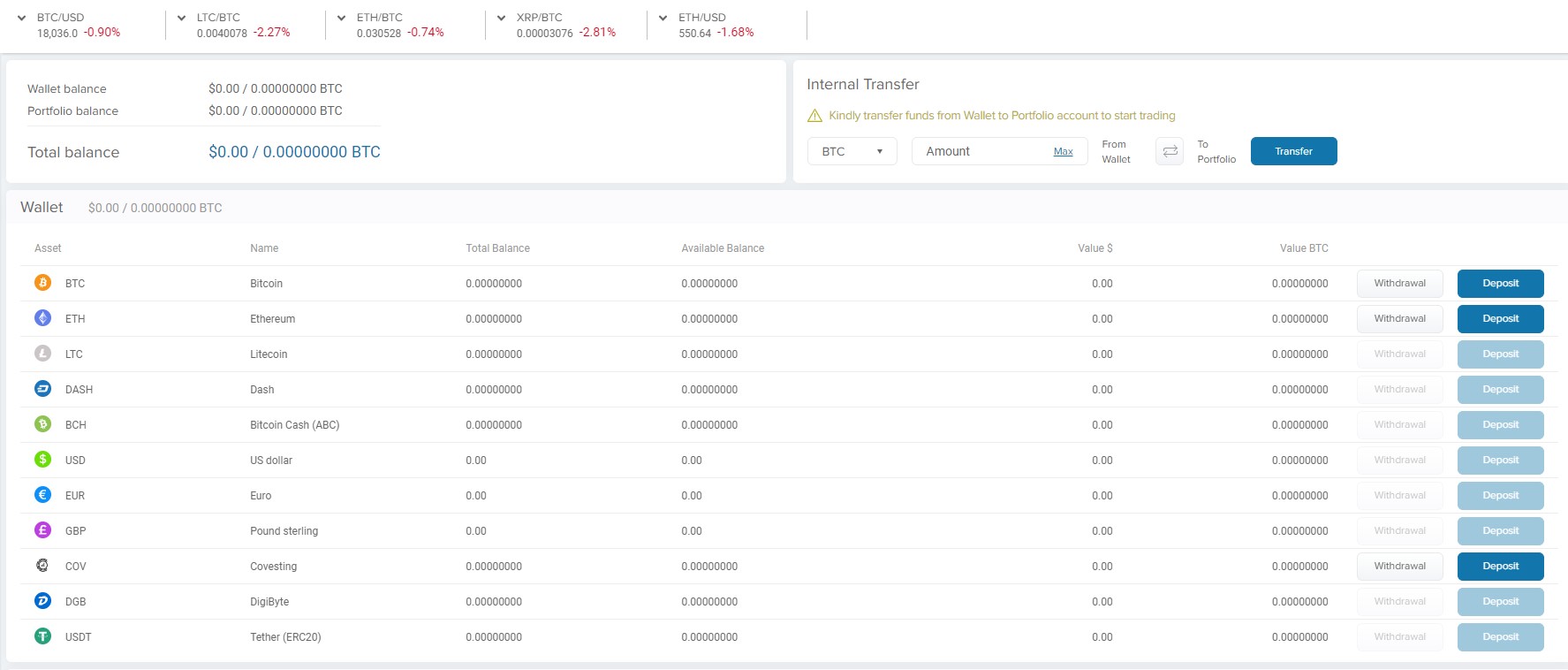 Covesting Review: Key Features
PrimeXBT Covesting is an opportunity for traders of all experience levels. A significant advantage for both complete newbies and seasoned veterans is that it can be a passive source of income: experienced traders can set up a Strategy; whenever other traders employ it successfully, the Strategy owner gets a cut of the profits. On the other hand, traders who don't have the time (or experience or even the will) to stay on top of the markets and make informed choices can choose to follow desired Strategies and generate a passive income that way.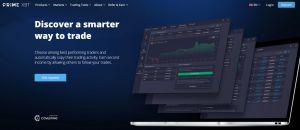 Other important features include:
No previous experience needed to copy other traders' Strategies
No limit on the number of Strategies you follow
No mandatory KYC checks
Very simple user interface
Top notch security
Covesting History and Background
Covesting is a product by the margin trading platform PrimeXBT, which offers cryptocurrencies, forex, stock indices, commodities, and more. Launched in August 2020, the copy trading platform had been beta-tested for four months before that to ensure excellence. PrimeXBT itself was established in 2018, launching its trading services in 2019. As they strive towards a borderless approach, they accept customers from more than 150 countries (the United States and Quebec being among notable exclusions).
Signing up is very easy: just enter your name, email address, and phone number, then follow the steps in front of you. There are no mandatory KYC checks before you can start trading—however, this also means they're not regulated.
How Does Covesting Work?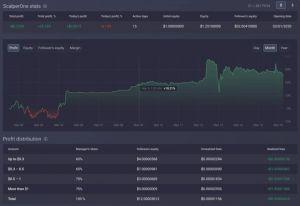 Covesting allows users to set up a Strategy and/or follow an existing one. The Strategy is a pool of a trader's personal funds that are visible to the general public. Traders who create a Strategy (limited to one per trader) will receive a percentage of their followers' profits, while followers can set up a passive source of income by automatically replicating every choice an experienced trader makes. Followers, as opposed to Strategy makers, do not have any Strategy following limits.
A tool called Today's Profit % is an indicator that reflects the profit of a Strategy since 00:00 UTC of the current day. All parties can see this information, which can help everyone make informed choices. Profit/loss settlements for the Strategies you follow happen only after you stop following it or the Strategy is closed and the settlements are transferred to your wallet. However, important to note is that the profit share percentage is calculated separately for each Strategy you follow, meaning you cannot increase your profit share through multiple Followings in one Strategy.
For a more in-depth overview of how to create a Strategy or follow an existing one, PrimeXBT has prepared detailed tutorials for their users, with simple to follow steps. Once a trader creates a Strategy, all their data is visible to other users, including Total/Today's profit, Strategy equity, Performance, the amount of followers currently following the Strategy, and the number of days the Strategy has been active. This helps users filter which traders are consistently performing well, have the trust of other participants, and know their way around the markets. Another important factor can be the amount of equity each professional trader has in their Strategy—the more they're risking, the more they believe in their own Strategy.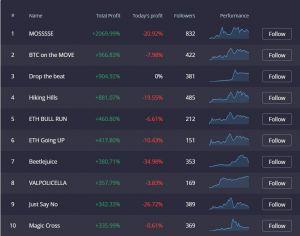 On the other hand, professional traders with an active Strategy can also privately trade through their regular account, but without the usual profit-sharing that would happen through a Strategy. As they are limited to one Strategy, this can be helpful for creating new potential Strategies or just letting themselves take more risks than they would otherwise.
Covesting Fees
PrimeXBT charges trade fees and overnight financing that depend on the liquidity of the asset being traded.
The fees are as listed below:
| Symbol | Trading fee | Financing/day - Long | Financing/day - Short |
| --- | --- | --- | --- |
| BTC/USD | 0.05% | 0.1389% Daily Funding Rate | 0.0417% Daily Funding Rate |
| ETH/USD | 0.05% | 0.1806% Daily Funding Rate | 0.0556% Daily Funding Rate |
| ETH/BTC | 0.05% | 0.1806% Daily Funding Rate | 0.0556% Daily Funding Rate |
| LTC/USD | 0.05% | 0.2083% Daily Funding Rate | 0.0694% Daily Funding Rate |
| LTC/BTC | 0.05% | 0.2083% Daily Funding Rate | 0.0694% Daily Funding Rate |
| XRP/USD | 0.05% | 0.2778% Daily Funding Rate | 0.0833% Daily Funding Rate |
| XRP/BTC | 0.05% | 0.2778% Daily Funding Rate | 0.0833% Daily Funding Rate |
| EOS/USD | 0.05% | 0.2361% Daily Funding Rate | 0.0750% Daily Funding Rate |
| EOS/BTC | 0.05% | 0.2361% Daily Funding Rate | 0.0750% Daily Funding Rate |
However, the margin and leverage requirements differ between regular accounts and Strategy trading accounts—while the former have their own margin trading ranges, Covesting accounts are limited to 2% maximum leverage, or 1:50.
Generally speaking, PrimeXBT charges very little in terms of fees: no deposit fees, and 0.0005 BTC for withdrawals that covers the Bitcoin transaction cost. As the platform offers integration with instant cryptocurrency exchange Changelly, you can buy Bitcoin immediately using your credit card (at a hefty fee, however—but as you're not required to use this method, this does not have to be a dealbreaker).
Is Covesting Safe?
PrimeXBT itself is widely considered a safe and reputable platform, and they have not had any security incidents yet. They keep most of their cryptocurrency funds in cold wallets, the website employs Cloudfare's protection against Distributed Denial of Service Attacks (DDoS), while all data you exchange with the platform is encrypted using SSL. You can also add two-factor authentication to your account (which is strongly advised).
However, PrimeXBT also does not follow any local safety regulations—not even forced KYC checks. While this can be a safety concern to some, most users appreciate the added layer of privacy and feel that PrimeXBT makes up for its unregulated status with its otherwise excellent security.
Covesting Review: Conclusion
Veteran traders who know their way around complex trading systems and want to make a profit out of it will surely find their new home at PrimeXBT Covesting. On the other hand, so will everyone else who wants to either learn from professionals or just doesn't have the time to track the markets. Covesting is an all around safe and trustworthy social trading platform with an excellent incentive program, and its simplicity is its biggest asset.