Yuga Labs Awarded $1.6 Million in Damages in NFT Copyright Infringement Lawsuit Against Ryder Ripps
Disclosure: Crypto is a high-risk asset class. This article is provided for informational purposes and does not constitute investment advice. By using this website, you agree to our terms and conditions. We may utilise affiliate links within our content, and receive commission.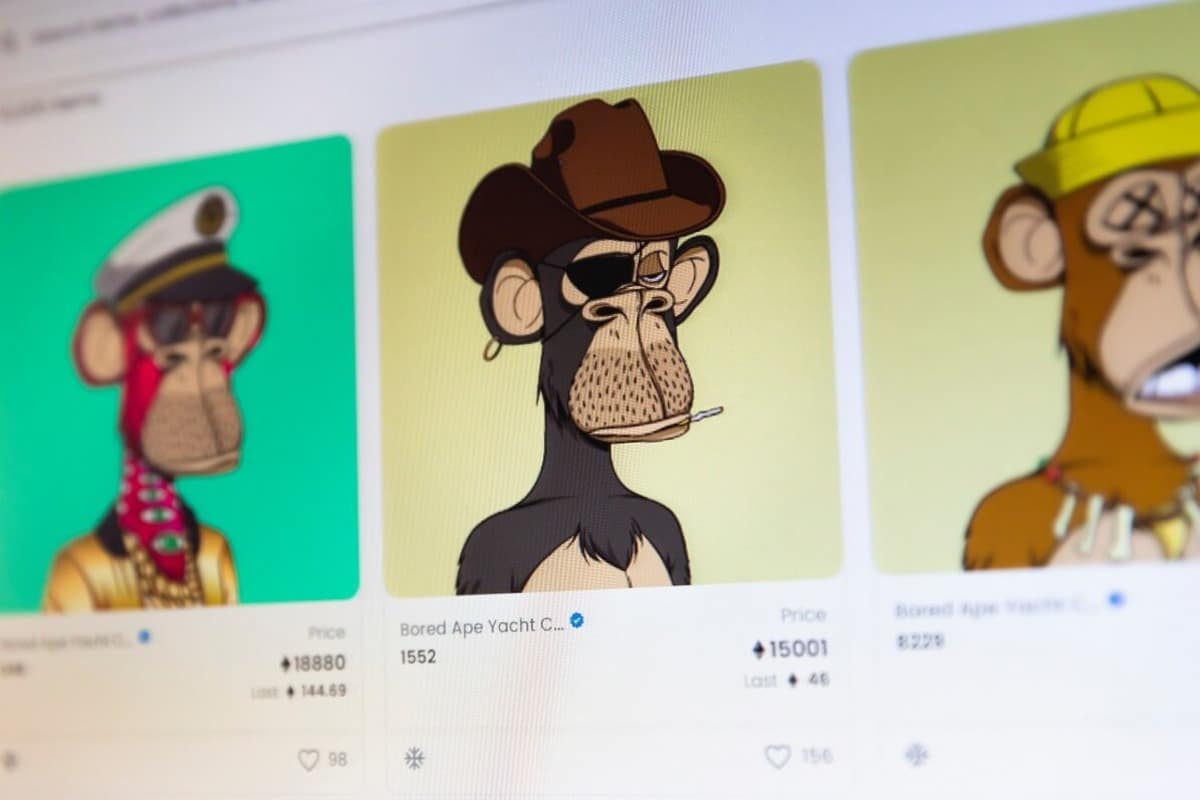 A California federal judge said that Yuga Labs, the blockchain company behind some of the most popular collectibles of the NFT boom, is entitled to receive nearly $1.6 million in damages, plus legal fees, from a conceptual artist and his business partner who copied Bored Ape's NFT art.
On October 26, the U.S. District Judge, John Walter, determined that Yuga Labs, the creator of the Bored Ape Yacht Club non-fungible tokens (NFTs), is entitled to over $1.5 million in damages from conceptual artist Ryder Ripps and his business partner Jeremy Cahen. Ripps and Cahen had copied Yuga's NFT art, claiming it was an art project meant to criticize racist elements in Yuga's works.
Welp, looks like it was a good day for @yugalabs who just won ~$1.5 million in damages in their trademark infringement case PLUS attorneys fees and costs (so another $1 million conservatively and probably much more?). Hopefully their attorneys have some fun at ape fest. pic.twitter.com/BvP8jrBi0T

— Birdnals (@BirdnalsLAW) October 26, 2023
The ruling in question follows an earlier judgment by the United States District Court for the Central District of California, which determined that Ryder Ripps and Jeremy Cahen had indeed infringed on Yuga Labs' trademarks with their NFT collection in April.
As a result, Yuga Labs was granted an injunction and a subsequent trial that would determine the extent of damages to be awarded to Yuga Labs.
Judge Rules in Favor of Yuga Labs, Orders Ripps and Cahen to Pay Damages and Surrender Assets in NFT Lawsuit

In the trial yesterday, Judge Walter stated that Ripps and Cahen must pay Yuga all the profits they earned from their copied NFTs. He rejected their defense that their copies were satirical and ruled that they intentionally used Yuga's success to profit.
Federal judge John Walter said,
"Defendants were not creating a parody or satire. Instead, they were intentionally using the BAYC marks in an effort to profit off of Yuga's success."
The judge also awarded Yuga attorneys' fees and $200,000 in damages for cybersquatting. In addition, he ordered Ripps and Cahen to stop selling the copied NFTs and transfer their related digital assets and social media accounts to Yuga Labs.
Yuga accused Ripps and Cahen of making millions of dollars by counterfeiting its Bored Ape tokens, which they defended as a form of art and critique. This case is currently under reconsideration by the 9th U.S. Circuit Court of Appeals based on a California law protecting free speech.
Ryder Ripps and Jeremy Cahen's attorney, Louis Tompros, expressed their disagreement with certain aspects of the judge's decision and indicated their intention to appeal the ruling.
Meanwhile, a spokesperson for Yuga Labs welcomed the ruling, stating that it not only deals with scammers but also supports creators in the advancement of web3 experiences on a global scale.
Legal Battle Over Bored Ape NFT Copycats Heats Up as Judges Weigh Arguments for Dismissal

Earlier this month, Ryder Ripps and Jeremy Cahen's attorney struggled to convince a panel of judges to dismiss the lawsuit filed by Bored Ape Yacht Club against his clients.
The three judges from the United States Court of Appeals for the Ninth District appeared skeptical about the arguments presented by Ripps and Cahen's attorney, where the judges on the panel focused their analysis on the secondary sale of the copycat NFTs, not the additional criticisms from Ripps and Cahen.
The attorney tried to convince them that the case should be dismissed on the grounds of free speech, asserting that the knock-off Bored Ape NFTs were sold and distributed as a form of protest against alleged hidden anti-Semitic imagery in the original collection.
One of the Circuit Judges, Morgan Christen, expressed doubt, saying, "I'm still not seeing it," and suggested they were looking for a clearer principle to determine whether this legal action is permissible.
The lawsuit started in June 2022, when Yuga Labs accused Ripps and Cahen of making millions of dollars through trademark infringement, false advertising, and cybersquatting, amongst other charges.
---