XRP Price Prediction as $600 Million Trading Volume Comes In – Can XRP Reach $10 in 2023?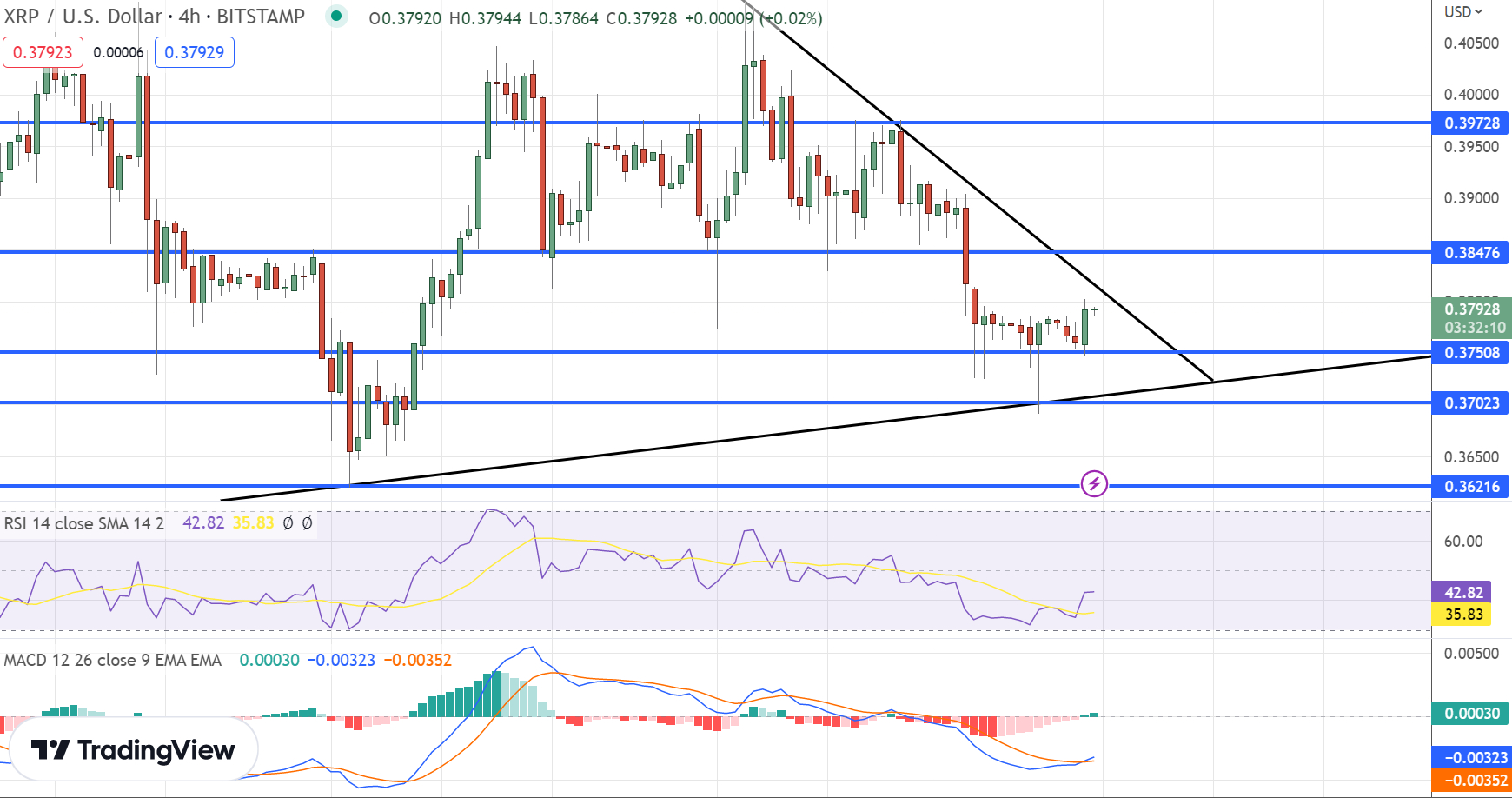 As XRP records a $600 million trading volume, investors are wondering if the cryptocurrency can reach $10 in 2023. This XRP price prediction is fueled by recent developments in the XRP ecosystem, as well as a broader surge in the cryptocurrency market.
However, there are also factors that may limit XRP's growth potential. In this article, we will take a closer look at XRP's current market performance and the factors that may impact its future growth potential.
Ripple vs SEC: Legal Battle and its Impact on XRP Value
Crypto investors have been following Ripple's legal battle with the US Securities and Exchange Commission (SEC) for over two years. The SEC filed a complaint against Ripple Labs, the company behind XRP, claiming that the cryptocurrency is a security and that Ripple offered it to investors without legal registration. However, it is becoming increasingly difficult to predict the outcome of the legal case.
On February 23, cryptocurrency advocate and lawyer John Deaton proposed a scenario that could expedite a settlement if needed. Deaton tweeted that he believes Ripple's attorney will strongly advise a settlement if the SEC accepts in writing that all current and future XRP transactions are not securities. Deaton also expressed confidence that Ripple will emerge victorious and that the Supreme Court would not uphold the SEC's overreach.
On February 24, the US watchdog for corruption and whistleblowers, Empower Oversight, criticized the SEC for repeatedly denying transparency organizations access to material of public interest, particularly regarding the cryptocurrency industry.
Despite the legal concerns, many investors and experts remain bullish on the long-term potential for XRP/USD.
Ripple's Potential Partnership and Its Impact on XRP
Punnoose Mathew, the managing director of Joyalukkas Exchange based in Dubai, announced on LinkedIn that he recently met with Ripple executives Mark Johnson, William Cooley, and Nick Taplin. This news suggests that Ripple may have acquired a new business partner.
According to Mathew, Ripple's On-Demand Liquidity (ODL) platform could offer a great solution for money transfer companies looking to scale up and reduce the cost of cross-border payments while ensuring quick settlement and continuous liquidity access.
Although Ripple has yet to make an official announcement about its new partner, Mathew's statement strongly implies that a partnership has been established. The use of ODL, which is built on XRP, is expected to boost the efficiency of Ripple's cross-border financial operations. Despite this positive development, the XRP/USD price has fallen from previous highs.
G20 Conference Takes Center Stage as US Interest Rates Expected to Rise
US economic data has raised new concerns for the Federal Reserve, resulting in pressure on riskier assets. The increase in US inflation has led to expectations of a more aggressive Fed interest rate path to reach the target inflation rate. Recent data from the US has also brought back the possibility of a 50 basis point rate increase.
Additionally, on February 24, the G20 highlighted cryptocurrencies and emphasized the need for a strong global regulatory framework. The IMF went as far as suggesting the possibility of a cryptocurrency ban. The combination of G20 headlines and Fed concerns is causing XRP/USD to remain under pressure.
Cross-Chain Bridge Proposal May Pave the Way for Interoperability in Cryptocurrency
On February 23, Mayukha Vadari, a software engineer at Ripple, posted a proposal on GitHub for a new cross-chain bridge protocol and shared the link on Twitter.
The proposed protocol, developed by XRPL and RippleX developers, aims to provide interoperability across different networks while ensuring the safety of assets on the chain bridge.
Despite this positive development, the XRP/USD price has continued to decline in the absence of a significant trigger or catalyst.
XRP Price Prediction
On February 26, the XRP/USD pair began trading at $0.37782. It has recorded a high of $0.37858 and a low of $0.37589. Currently, the pair is trading at $0.37642, down by 0.39% in the last 24 hours. Furthermore, the value of XRP/USD has declined by more than 4.5% over the past week.
The XRP/USD has been struggling under the $0.3850 level while gaining support near $0.3750. In case of a bearish breakout of the $0.3750 support zone, Ripple can slip further until the next support area of $0.3702 or $0.3620.
Leading technical indicators such as MACD and RSI are now entering the buying zone, indicating that the market is currently entering in a buying trend. In addition, a bullish breakout of the $0.3847 level could expose a ripple toward the $0.3975 level.
Shiba Inu Alternatives
If you're looking for other high-potential crypto projects alongside SHIB, we've reviewed the top 15 cryptocurrencies for 2023, as analyzed by the CryptoNews Industry Talk team.

The list is updated weekly with new altcoins and ICO projects.
Disclaimer: The Industry Talk section features insights by crypto industry players and is not a part of the editorial content of Cryptonews.com.
---