WinkyVerse: The Educational Metaverse That Wants to Revolutionize Education
Disclaimer: The text below is an advertorial article that was not written by Cryptonews.com journalists.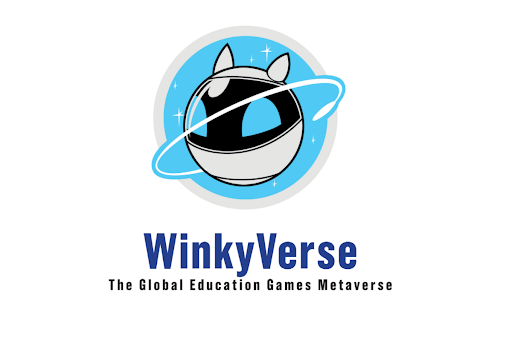 Technologies like artificial intelligence, robotics or augmented reality are becoming more and more important in our lives. What if blockchain, cryptocurrencies, and NFTs could help us educate our children while training them for the technologies of tomorrow? Discover WinkyVerse, a concentration of innovations in the service of education.
What is WinkyVerse?
WinkyVerse is a revolutionary educational metaverse. The universe is built around three elements: the Winky robot, the WinkyVerse platform and the Winkies crypto. Let's discover each element in more detail.
An evolving robot named Winky
The Winky robot is an educational tool to introduce children from 5 to 12 years to robotics, programming and artificial intelligence.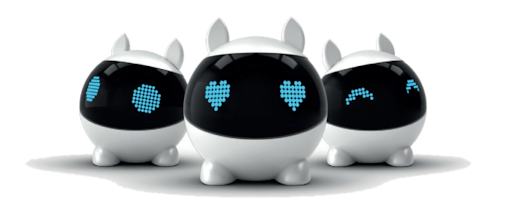 With its cute design, Winky spontaneously makes children want to interact with it. The robot is designed to motivate your child to learn and to improve his concentration and memorization skills.
Winky is the perfect learning companion! He offers age-appropriate activities to stimulate the child's senses, develop skills, knowledge and social interaction. The child can communicate with Winky through voice, movement and touch.
A WinkyVerse platform
WinkyVerse is a platform that houses an educational ecosystem based on six new technologies: robotics, artificial intelligence, programming, gaming, augmented reality and blockchain.

The WinkyVerse universe is divided into three spaces:
WinkyPlay: Hundreds of fun educational games developed by talented game creators. The perfect way for your kids to have fun learning with the help of their Winky robot.
WinkyMaker: A creative space to imagine a customized Winky robot. The 3D "drag and drop" tool is accessible to all. The creations can then be sold as NFT.
WinkyVerse: A 3D metaverse where participants can play but also create and monetize their own games and creations.
A crypto named Winkies
The native token that powers the platform has been named Winkies (WNK). It is an ERC-20 token based on the Ethereum blockchain. In addition to participating in the governance of WinkyVerse, Winkies holders can perform many actions:
Pay for access to WinkyVerse (one-time payment for lifetime access);
Purchase games;
Subscribe to WinkyPlay Premium to get early access to the games;
Buy a Winky robot with a 50% discount;
Reward artists and game developers on WinkyMaker;
Stake their Winkies for passive income.
The sale of Winkies starts on October 25th!
At the time of writing, it is not yet possible to buy Winkies. But it's only a matter of days! The sale of Winkies tokens is planned to take place in 3 phases starting on October 25, 2021. In each phase, a certain number of Winkies will be offered for sale at a fixed price.
Focus on the Cliff & Vesting system
The sale is also accompanied by a "Cliff and Vesting" system:
Cliff: This is a fixed period during which the purchased tokens remain blocked. This means that the buyer does not have access to the tokens right away and cannot sell them.
Vesting: Once the cliff period is over, the tokens are unlocked progressively during the vesting period. At the end of the vesting period, the buyer is in full possession of his token.
This system prevents speculation and price manipulation. Indeed, the buyers of Winkies will not be able to resell their tokens in the short term, for example, as soon as the Winkies are listed on exchanges.
In addition, the development team itself is subject to even longer Ciff & Vesting periods. This ensures that they won't "walk away with the cash" and abandon the project as soon as the token sale is over.
The Winkies token sales program
Here is the Winkies (WNK) sales program:
| | | | |
| --- | --- | --- | --- |
| Sales phase | 1 | 2 | 3 |
| Dates | 25/10 - 07/11 | 08/11 - 21/11 | 22/11 - 05/12 |
| Price | 0,006 € | 0,008 € | 0,01 € |
| Number of tokens to sell | 600 000 000 | 800 000 000 | 1 000 000 000 |
| Cliff | 2 month | 1 month | No |
| Vesting | 9 month | 6 month | No |
A collection of 12,111 NFTs sold little by little
The WinkyVerse team has also planned the production of a collection of NFT
(« Non-fungible tokens »). These NFTs will be automatically generated by an artificial intelligence program. Each NFT will represent a unique portrait of a Winky.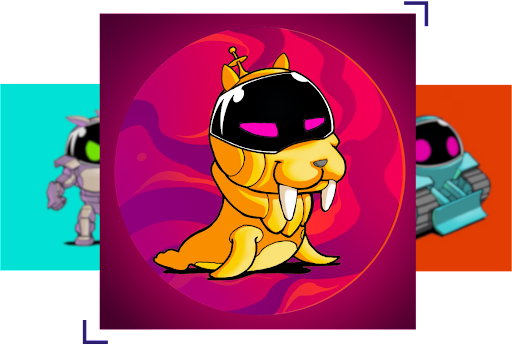 A total of 12,111 NFT will be produced and sold little by little. The selling price of each NFT is 0,07 ETH + gas fees.
The first NFT sale took place on 18/10, with 400 NFTs offered for sale. Did you miss this sale? No problem, you will have other chances to catch up!
Stay informed and follow the WinkyVerse project to make sure you don't miss any upcoming deadlines!
Follow the evolution of the project
---