Will Worldcoin Be the Next Cryptocurrency to Explode As AI Crypto Coins yPredict, Launchpad, AiDoge Explode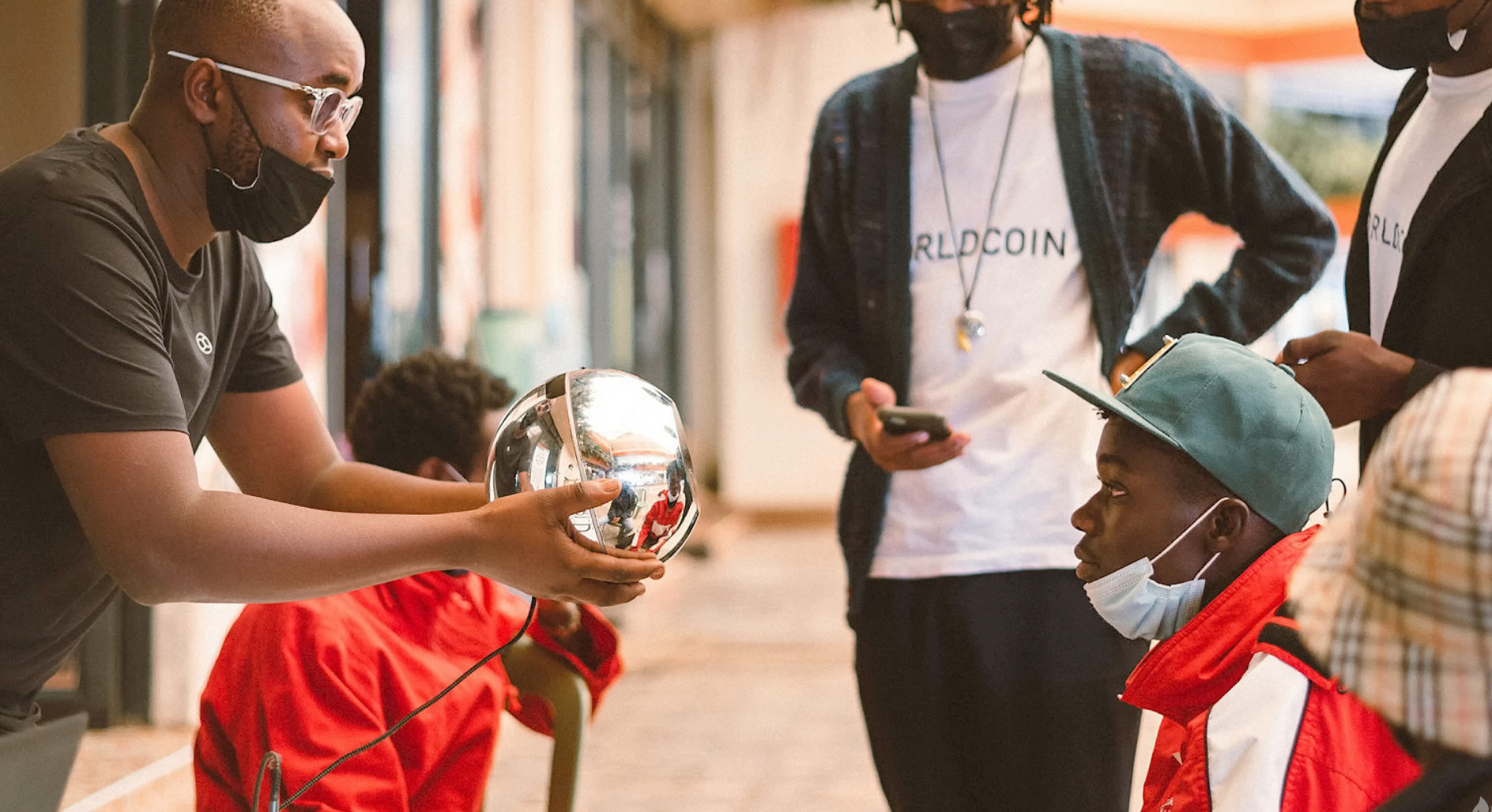 Artificial intelligence (AI) has taken a giant leap forward in the last six months.
OpenAI stunned the world with the release of its generative AI chatbot ChatGPT last November.
ChatGPT quickly became the fastest platform in the world to reach 100 million users, with users shocked at the AI-powered bot's ability to process information, problem-solve and generate high-quality human-like responses to queries.
The chatbot was quickly hailed as a breakthrough technology that could radically transform the way information workers and businesses operate.
ChatGPT can be used for all manner of tasks including, varied content creation, text summarization, business idea generation and brainstorming, code production, social media engagement analysis, CV and cover letter generation and much, much more.
The chatbot's release last year sparked a race within big tech to develop new generative AI tools and integrate ChatGPT-like technology into their existing products.
Microsoft sunk a massive $10 billion into OpenAI and other major tech giants while Google, Tencent and Amazon all raced to develop their own generative AI tools.
And we are already seeing a Cambrian explosion of other generative AI tools emerge that generate images, art, video and music.
Authentic Verification Needed to Distinguish Between AI and Humans
While there are endless potential benefits to the rise of AI, "recent advancements (in AI) make it difficult to distinguish between AI and humans on the internet, and humans could soon find themselves at a big disadvantage".
"This highlights the need for authentic human recognition and verification".
Those are the words of The Worldcoin Foundation, the foundation that has built a revolutionary iris biometric cryptocurrency called Worldcoin (WLD).
"Worldcoin is an open-source protocol, supported by a global community of developers, individuals, economists and technologists committed to expanding participation in, and access to, the global economy", the cryptocurrency's website reads.
Worldcoin uses "World ID", a digital identity that proves you are a real and unique person while fully protecting your privacy by using a new cryptographic technology called zero-knowledge proofs.
WLD will be globally and freely distributed to people, for both utility and future governance, just for being a unique individual.
Meanwhile, the World App enables payments, purchases and transfers globally using WLD, other digital assets and traditional currencies.
Worldcoin is backed by Sam Altman, the CEO of OpenAI.
Will Worldcoin (WLD) Be the Next Cryptocurrency to Explode?
In May, Worldcoin launched its World App.
"You can use it to authenticate with World ID to prove you're a real person, get your Worldcoin tokens and send digital money anywhere", Worldcoin said in a blog post.
Those hoping to buy WLD will have to wait until the Worldcoin mainnet launches and will need to be located in a jurisdiction where the token is available (there are currently no plans to launch WLD in the US).
While there are privacy concerns about Worldcoin's centralization of biometric ID credentials, and reports that a black market for ID credentials has already popped up, demand for decentralized forms of human verification in an increasingly AI-dominated world is expected to rise.
And given the big backing the Worldcoin project has received from the likes of venture capital giant Andreessen Horowitz and OpenAI's CEO Sam Altman, the project is expected to do very well.
That means its WLD could explode.
In the meantime, with WLD not available for trading (it can only be acquired by signing up for the app and completing the humanness verification), crypto investors should consider other tokens that are riding the AI wave.
Here are a few up-and-coming web3 AI projects that analysis at Cryptonews.com are keeping an eye on.
yPredict (YPRED)
A ground-breaking new AI-powered crypto trading and market intelligence platform called yPredict is building a first-of-its-kind, institutional-grade crypto price prediction system.
According to observers, the tool, which is powered by yPredict's in-house deep data analysis, will help crypto investors discover the next explosive crypto with ease.
The best part, yPredict's crypto price prediction system will remain free and open for all users to access – the price predictions will be made publicly available and require no login to see, the project's Whitepaper explains.
But yPredict offers investors much more than just crypto price predictions.
The project is "building a cutting-edge crypto research and trading platform that provides traders and investors access to dozens of AI-powered signals, breakouts, pattern recognition, and social/news sentiment features", the start-up says in its Lite paper.
The platform's technology was designed using state-of-art predictive models and data insights built by top 1% AI developers and quants.
Meanwhile, "the ypredict.ai marketplace will enable experts to earn recurring revenue by offering their model predictions or data research as trading signals, which traders and investors can subscribe to".
To fund the development of its revolutionary AI-powered crypto trading and market intelligence platform, yPredict is running a presale of the native $YPRED token that will powers its platform.
The presale is absolutely flying and just hit the massive $2 million milestone.
The project's presale is in its sixth stage, with $YPRED tokens selling for $0.09.
However, there's still plenty of upside for new investors, as the token will list across major exchanges for $0.12 later this year, for paper gains of 33%.
But the pace at which yPredict's $YPRED token continues to fly off the shelves means that investors need to be careful not to miss out before the presale sells out.
yPredict has a presale hard cap of $6.5 million, which could be hit in a couple of weeks if the presale continues to gain pace like it has in recent days.
The 33% gains that investors who get in now can secure could pale in comparison with the upside $YPRED could enjoy in the long run.
AiDoge ($AI)
The blowout rate at which AiDoge's crypto presale sold out (more than $14.9 million was raised in only a few weeks), suggests many investors think that AiDoge could be the next big meme coin to blow.
The up-and-coming memecoin project, which utilizes revolutionary generative $AI technology in its viral meme-making social media platform and investors can still secure $AI tokens at the exchange listing price of $0.0000336.
AiDoge, not to be confused with Arbitrum-based ArbDoge (with the ticker AIDOGE), is building a revolutionary new crypto-powered web3 platform that will allow users to share and vote on memes created by users via the platform's breakthrough AI technology.
Users of the platform who create the best memes will be rewarded financially in the form of AiDoge's native $AI token.
This revolutionary new concept of "meme-to-earn" (M2E) introduced by AiDoge is expected to be a game changer.
For the first time, the internet's best meme creators will be able to turn their hobby into a viable income stream, all whilst the blockchain technology that underpins the AiDoge platform protects their ownership rights over their content.
Given the total token supply of 1 trillion, AiDoge will debut on major cryptocurrency exchanges with a fully diluted market cap of $33.6 million.
But many analysts think this fully diluted market cap could go a lot higher, as AiDoge rides the dual waves of growing interest in both AI technology and meme coins.
Launchpad XYZ (LPX)
Launchpad XYZ is building a revolutionary, all-encompassing web3 platform that puts all your trading tools in one place.
According to the project's website, Launchpad XYZ will feature a market information hub called Trading Edge, which will help investors and traders "make an informed decision… with sentiment, news and market insights, as well as top trade setups from experienced traders".
Launchpad XYZ has a newsletter aimed at providing "market-leading alpha" for more experienced traders and investors (also called Trading Edge), which can be signed up for via the project's website.
Launchpad XYZ will also feature a market-leading trading terminal, with all trades to be conducted via Launchpad XYZ's very own, in-house decentralized cryptocurrency exchange (DEX).
"We'll focus on attracting market-leading liquidity providers to ensure your trades complete fully on the Launchpad XYZ DEX".
The platform will also offer a peer-to-peer (P2P) non-fungible token (NFT) exchange.
Launchpad XYZ also has you covered for education. The project pledges it will provide "all the training required to be a successful trader, empowering Web3 users of any experience level to maximise their profit potential".
Launchpad XYZ's "Alpha" section of the platform will "help you learn what really has an impact on your ability to generate yield from Web3", the platform says on its website.
All said, Launchpad XYZ claims that its tools will help traders and investors find the next 100x Web3 asset.
These tools include an AI-powered search tool.
---