Why Ethereum Could See huge Inflows of Fund from Institutional ESG Investors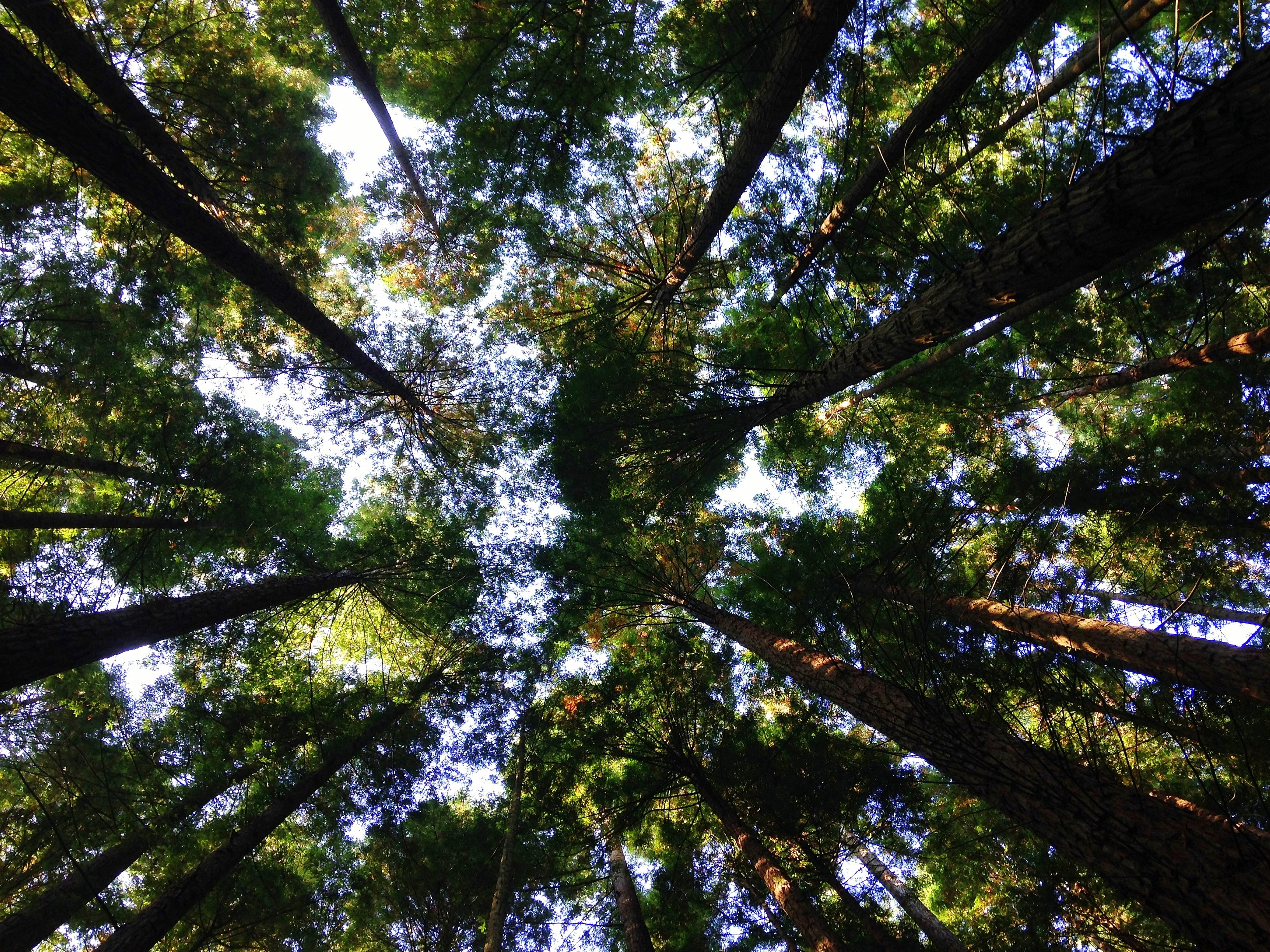 With Ethereum's transition to proof-of-stake (PoS) now behind us, more people are pointing to the network's environmental benefits, saying ESG-minded investors will flock to ETH as they learn more about it.
Following Ethereum's transition from proof-of-work to proof-of-stake – an event known as the Merge – the network will use 99.95% less energy compared to before, according to the Ethereum Foundation. Additionally, Ethereum co-founder Vitalik Buterin also retweeted a claim on Thursday saying "the Merge will reduce worldwide electricity consumption by 0.2%."
Bitcoin, by comparison, continues to rely on the much more energy-intensive proof-of-work system as its consensus mechanism.
Not surprisingly, the promise of significantly lower energy usage by Ethereum is attractive to ESG investors, who consider it important to reduce energy use and – in particular – carbon emissions.
According to Conor Svensson, CEO and Founder of Web3 Labs, the switch to proof-of-stake for Ethereum could even make Bitcoin and other networks that remain on proof-of-work appear less attractive to these investors.
"If you're a corporate looking to invest in cryptocurrencies, given the ESG narrative I imagine a lot of them will be slightly hesitant about getting exposure to Bitcoin when there's this other asset which doesn't use huge amounts of power," Svensson was cited in a recent Evening Standard article as saying, while also noting:
"I do believe that Ethereum will long-term overtake Bitcoin."
ESG is short for environmental, social and governance, and so-called ESG investing has become extremely popular among both retail investors and financial institutions in recent years. According to a Bloomberg report on ESG investing, assets under management by ESG funds are set to reach $41trn by the end of 2022, with ESG-related assets now accounting for one in three dollars managed globally.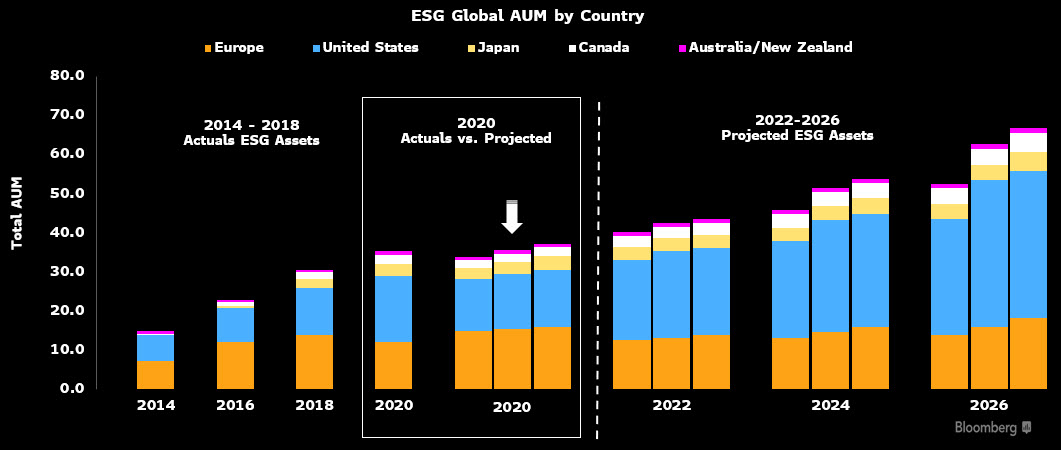 ETH is the world's second-most valuable cryptoasset with a market capitalization at the time of writing of just over $173bn. And although some believe that ETH will one day overtake BTC as the most valuable cryptoasset, an event dubbed "the flippening," ETH's market cap still remains less than half that of BTC.
ETH fell in price immediately following the Merge, and was as of Friday at 9:50 pm UTC down 4.2% for the past 24 hours to a price of $1,435.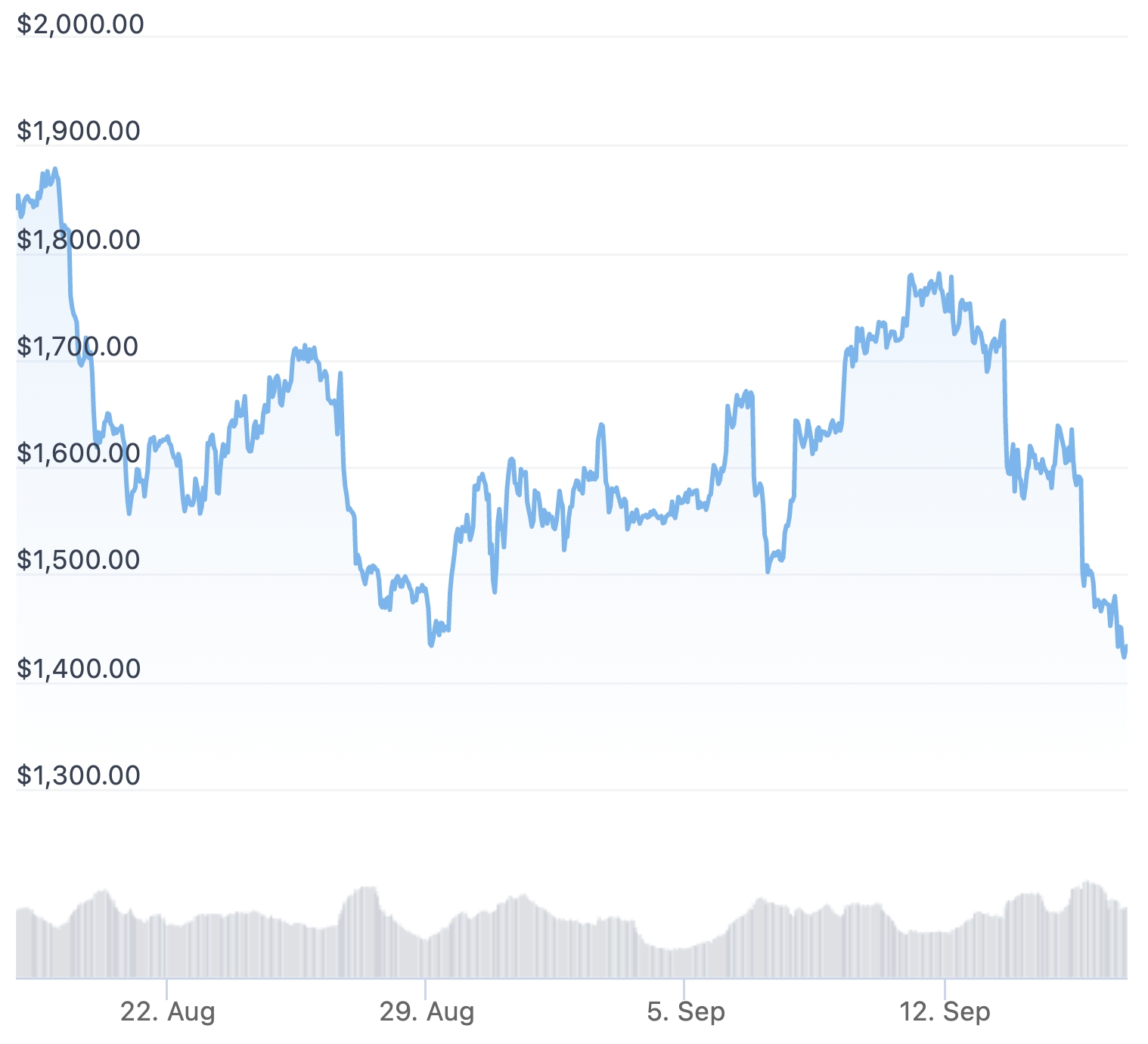 ---