Which Crypto Has 10x Potential in April?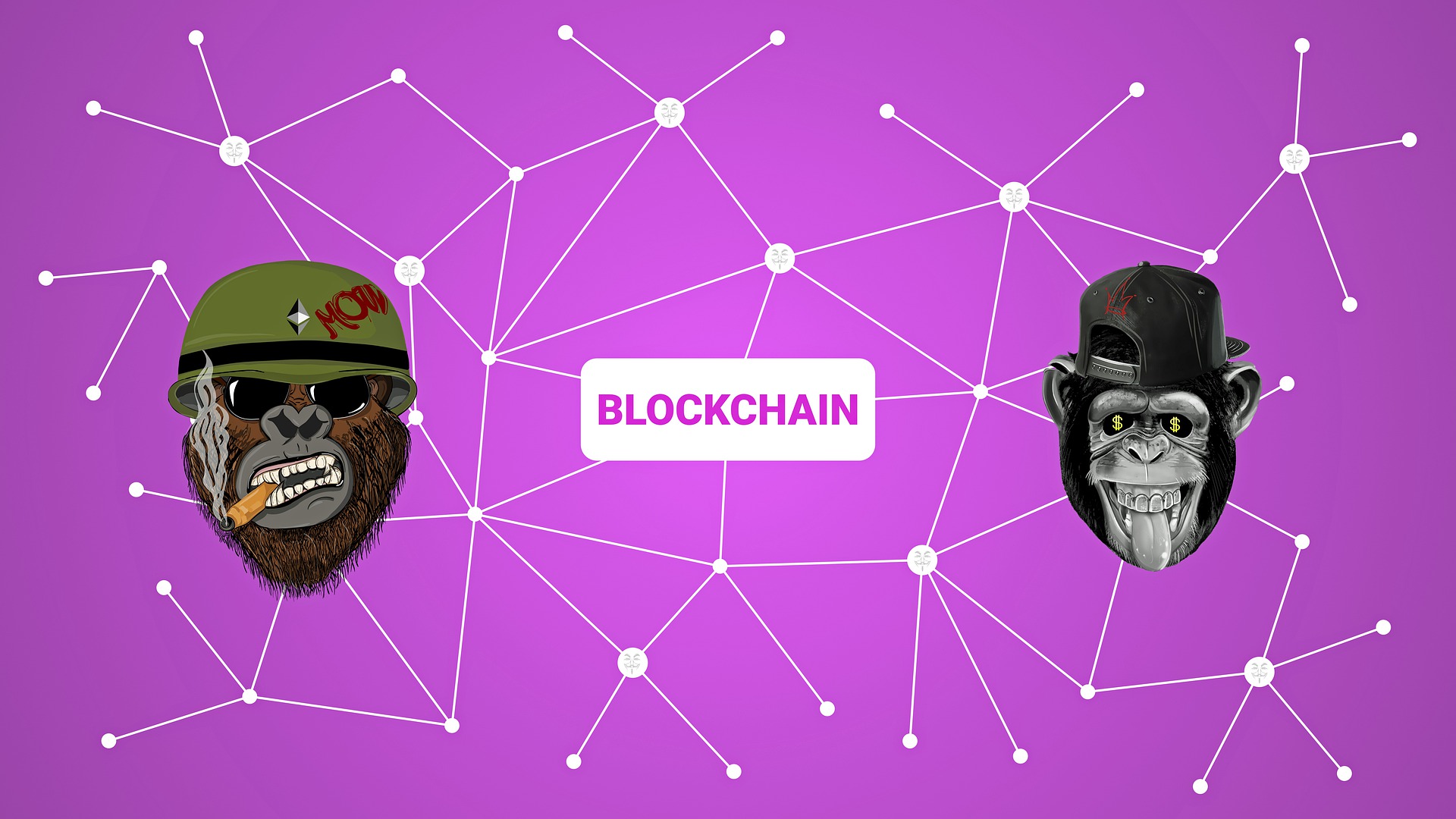 With global markets sat precariously on the edge, many are racing into crypto markets as a safe haven for assets, but what is the best crypto to buy in April 2023?
April has seen a tough start against a backdrop of macro-economic stress.
OPEC+ shocked markets over the weekend announcing that oil output will be cut from May, leading to an +8% jump in oil prices on market open this morning.
This comes as traders wait with trepidation for the upcoming US non-farm payroll numbers later this week, which could offer clues about the toll of stubborn inflation on the US economy.
Despite these harsh economic headwinds, crypto assets are leading a bullish charge into Spring, increasingly emerging as a safe harbour from an unfurling economic storm.
With market sentiment switching bullish on Bitcoin, many are looking to the highly anticipated judicial ruling of the Ripple vs SEC case as a potential catalyst for a supersized Alt Season.
After two years of deep build - alt coin markets are brimming to explode - here are the top five crypto projects with potential 10x gains on the cards in April 2023.
Best Memecoin: Love Hate Inu ($LHINU)
Love Hate Inu ($LHINU) is a new crypto project that combines meme coin virality with a Vote-to-Earn system.
Interest is ripping through the market as Love Hate Inu kicked off its presale last Tuesday – and has since raised $2.6m in less than a month.
The project enables users to express their opinions on controversial figures like Donald Trump, Andrew Tate, and Elon Musk and other topics – all while earning rewards.
$LHINU it is set to transform the $3.2 billion survey industry by offering sponsored polls with rewards such as NFT discount codes and NFTs backed by physical assets.
The $LHINU ecosystem has a real-time vote staking mechanism that requires a minimum of 30 days of staking $LHINU to prevent spam and manipulation of the voting process.
The ongoing presale is divided into eight stages, and investors are urged to take advantage of the current presale price of $0.00009 to load up their stacks before the next stage increases the price.
By the eighth and final presale stage, $LHINU will cost $0.000145, a 70.5% increase.
LHINU is expected to go viral on social media, following in the footsteps of moonshot meme coins like Dogecoin, Shiba Inu, Floki, and Tamadoge.
Don't miss out on this opportunity to profit on the next big utility meme coin. The next price increase to $0.000105 is in 1 days.
Best Web3: DeeLance ($DLANCE)
Deelance ($DLANCE), a cutting-edge Web3 freelance and recruitment platform, poised to revolutionize the industry, marries the practicality of instant crypto payments with the ingenuity of NFT conversion.
With its first presale round underway, the clock is ticking to secure $DLANCE tokens at a mere $0.025 USDT before the price incrementally increases.
DeeLance's avant-garde appeal lies in its ability to deter fraudulent transactions and ensure transparency through an automated dispute system.
The platform's utilization of escrow accounts and smart contracts guarantees secure and timely payments, all while boasting fees considerably lower than its industry counterparts, UpWork and Fiverr.
The platform's NFT marketplace elevates the freelance experience, enabling users to tokenize their works, circumvent copyright infringement, and smoothly transfer work ownership.
With a dynamic catalog of popular NFTs and engaging showcase events, this marketplace is the epitome of digital innovation.
Envision a metaverse wherein freelancers and recruiters converge, mingling in virtual lobbies and attending meetings in a cyber realm.
DeeLance seeks to create precisely that – a bridge between worlds to provide recruiters with unparalleled access to top talent pools.
Currently, during stage one of the three-round presale, $DLANCE tokens are a steal at $0.025 per token.
With 30% of the 1 billion token supply up for grabs, the opportunity to be a part of this groundbreaking platform is fleeting.
As the presale unfolds, remember: DeeLance beckons to be the zeitgeist of the freelance revolution. Will you be a part of the change?
Best Real World Asset: Metropoly ($METRO)
Metropoly, a ground-breaking real estate crypto project, is on track to become the go-to platform for real estate tokenization.
With a decentralized real estate marketplace powered by blockchain technology, Metropoly aims to democratize access to real estate projects by allowing even fractional shares in real estate investments.
Reducing barriers to entry in the real estate market, the platform empowers the smallest retail investors to engage in real estate. Leveraging NFT technology for proof of ownership,
Metropoly streamlines the buying process, reducing the average time from 60 days to a mere 20 seconds while offering a significantly smaller investment minimum.
The $METRO token serves as the primary means of settlement on the platform, used for buying and selling real estate and distributing passive income flows.
With an upcoming CEX listing, GameFi connectivity, and lending functionality on the horizon, Metropoly is an exciting opportunity for investors.
1 $METRO = 0.0714 USDT
USDT Raised: $1,000,000+
Best Green Crypto: Ecoterra ($ECOTERRA)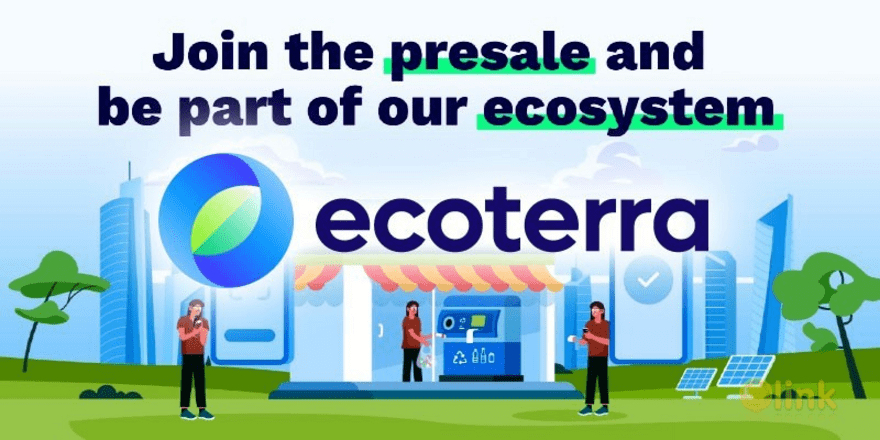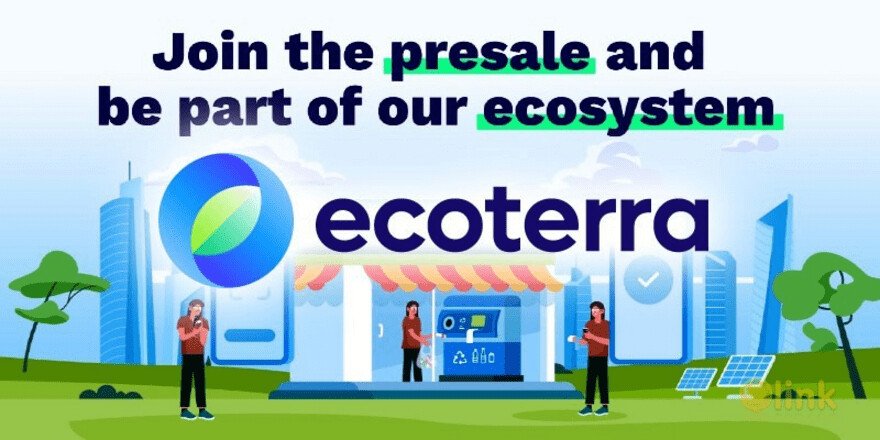 Ecoterra, the green cryptocurrency that has piqued the interest of environmentally-astute investors across the globe.
Currently priced at a modest $0.004, the presale countdown has begun, and the time is ripe to indulge in a venture that merges innovation with sustainability.
Ecoterra's ground-breaking Recycle2Earn (R2E) application serves as the project's pièce de résistance, incentivising recycling activities by converting them into tokens and eventually, NFTs.
The R2E app is a global sensation, compatible with any country that supports Reverse Vending Machines (RVMs).
With the creation of the Ecoterra Carbon Offset Marketplace, individuals and businesses can effortlessly reduce their carbon footprint, earning achievements and NFTs as they strive to make a tangible impact.
Furthermore, the Ecoterra Marketplace for Recycled Materials facilitates a blockchain-enabled circular economy, bridging the divide between companies and recyclers.
The platform's Impact Profile serves as an invaluable asset for businesses looking to enhance their brand image and foster customer loyalty through tracking positive impact actions and eco-friendly practices.
As the native cryptocurrency of the platform, Ecoterra tokens offer a multitude of uses – from beach cleanups and tree planting to accessing green energy projects or staking for attractive APYs.
The presale window provides an opportunity to capitalize on both short-term and long-term bull runs, with a 150% price increase expected by the end of the nine presale rounds.
The Ecoterra whitepaper offers a comprehensive overview of this pioneering project, while its Telegram channel delivers regular updates.
Don't miss the chance to participate in a venture that intertwines London's crypto sphere with ecological stewardship. Join the Ecoterra presale and become a part of the green revolution today.
Best GameFi: RobotEra ($TARO)
Unleash your inner engineer with RobotEra (TARO), a riveting GameFi project that lets players design, build, and battle with their own custom robots.
Engage in races, strategic battles, and other challenges to put your creations to the test and earn rewards in the form of $TARO tokens.
These $TARO tokens can be used to buy and sell virtual assets and cover platform fees and rewards.
RobotEra's presale offers an exceptional opportunity for investors to purchase $TARO before it becomes publicly available for trading.
The exchange rate for 1 TARO currently stands at a mere 0.020 USDT.
The project has successfully raised an impressive $1,074,319 out of the targeted $1,800,000 in USDT.
But that's not all; the first stage of the presale is coming to a close soon.
This is your final chance to get in on the ground floor before the price of TARO increases to $0.025 in stage 2
Disclaimer: The Industry Talk section features insights by crypto industry players and is not a part of the editorial content of Cryptonews.com.
---