What Happened on JPEX?
Disclosure: Crypto is a high-risk asset class. This article is provided for informational purposes and does not constitute investment advice. By using this website, you agree to our terms and conditions. We may utilise affiliate links within our content, and receive commission.
Disclaimer: The text below is an advertorial article that is not part of Cryptonews.com editorial content.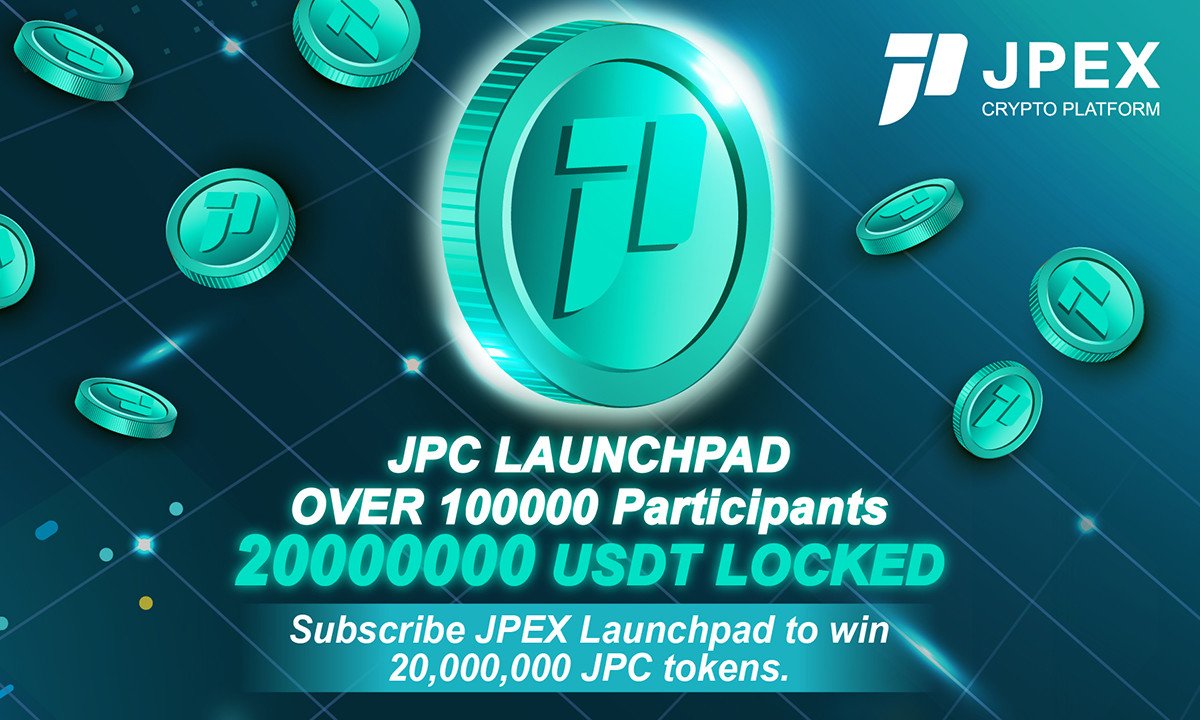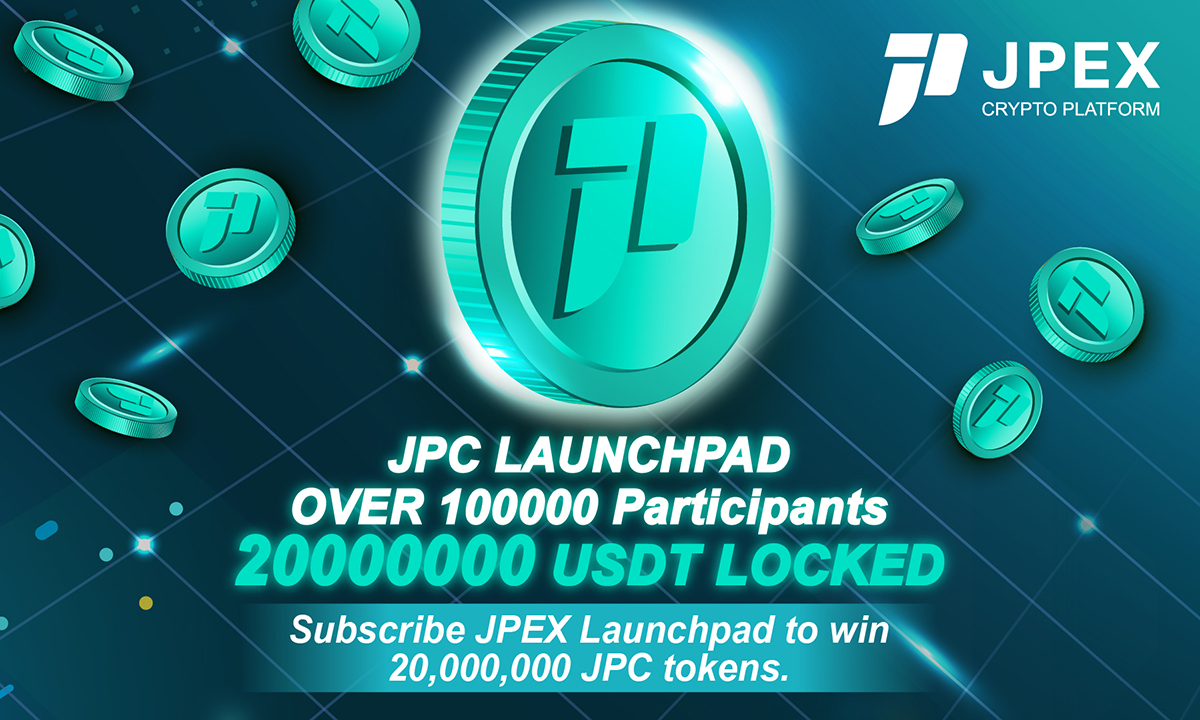 After years of operating as one of the most successful centralized cryptocurrency exchanges (CEXs) in the decentralized finance space, JPEX is finally launching its native asset, called JPC. This is a digital asset that will be contributing to the overall ecosystem of the JPEX platform. With millions of users around the world and more than 100 cryptocurrencies on its platform, the launch of JPC will add more liquidity to the overall volume of crypto trading platforms.
Aside from this, JPC would be contributing to the improved market capitalization of tokens backed by exchanges across the globe.
When will JPC be launched?
JPC will be launched on the JPEX platform on Monday, August 8, 2022, at 20:00 (GMT+8 Hours). The coin will be made available for trading on JPEX.
How Can JPC Improve the Crypto Finance Industry?
Non-Fungible Token
Due to the advancement in technology and the increasing growth of Web3, the Metaverse, and non-fungible tokens (NFTs), crypto trading platforms continue to re-strategize to remain relevant in this saturated market.
In the last 12 months, Coinbase and Crypto.com have launched NFT marketplaces. NFTs have become a billion-dollar industry that has generated close to USD 40 billion in sales, per data from CryptoSlam.
Due to its profitability, retail video-game store GameStop launched an NFT platform in July to gain a share of the revenue from digital collectibles. At its peak in January 2022, NFT marketplaces generated about USD 16 billion, per data from the Block.
As one of the most vibrant technologies today, JPEX could join the NFT space, and this could see the use of JPC as the primary digital currency that will oversee transactions in the marketplace.
Mainstream Adoption
Many cryptocurrencies have been adopted by millions of merchants worldwide. JPC could disrupt the industry by being accepted as a transactional currency in the mainstream since it has all the essential attributes of money (utility, transferability, non-counterfeitability, durability, scarcity, and divisibility).
Decentralized Finance
DeFi is known for providing above-average returns for users. JPEX currently has three ways of earning. The first type is earning through Savings using mainstream cryptocurrencies such as Bitcoin (BTC), Ethereum (ETH), ApeCoin (APE), Cardano (ADA), and the stablecoin Tether (USDT) among others. The second type is investing in DeFi tokens such as SUSHI, Yearn Finance (YFI), Curve (CRV), AAVE, Chainlink (LINK), Compound (COMP), and Mdex (MDX). Lastly, users can earn rewards by providing swap liquidity. The minimum yield is 10% and the maximum is 235%.
As the exchange's main token, JPC could be bringing huge rewards to users interested in locking some of the tokens away for consistent passive income.
Who Can Own JPC and What is JPC Lottery?
Once the digital currency is launched on August 8, users of JPEX can have access to the token.
Celebrating JPC launch, JPEX is hosting a JPC Lottery on the launchpad. Subscribe now to win 20,000,000 JPC tokens.
Period: 5pm (GMT+8) 27th July – 3rd August, 2022
Price: 200 USDT (Non-winners get 200USDT returned)
Log on to /jp-ex.io
Register or Login to your account
Proceed to do KYC with the account
Go to 'Launchpad'
Purchase the lottery ticket for 200USDT
Wait till 3 Aug for winner distribution
There are over 100,000 participants that have joined the JPC lottery on JPEX launchpad!
Who will be the winner of it all?
JPC blockchain system is ERC-20
Transaction fee waiver
Support JPEX game hall exchange
Pay JPC on-chain transaction fees
Promise Friend reward system for more economic benefits
Pledge the specified amount to get the benefits in the friend reward
Limited monthly gift packs and function cards are issued
JPC Community Development Program
First-time subscription offer for new listings
JPEX platform project voting rights
Subscription rights to partnership programs
NFT and Metaverse product offers and trading discounts
Increase in asset insurance
What is Beat the Bear Market?
The Beat the Bear Market Webinar is a two (2)-day event that will feature the invaluable insights of 15 iconic speakers who are industry experts. In all, more than 3,000 people will be attending the event due to in-depth knowledge which can help turn portfolios with steep losses into enormous gains. More importantly, more than 200 non-fungible token (NFT), and stablecoin, Tether (USDT) winners will be announced by the end of the event. The event will be held in the Philippines.
What does the event entail?
Before the main event, there will be a private event on Thursday, August 4, 2022. This has been dubbed Air Media NFT Gallery. Admission and Registration will begin at 1900 Hours local time. After that, there will be a Gallery Tour of Air Media NFT. This will be followed by the official opening of the Beat the Bear Market Event. The remaining time through to midnight will see a live performance, raffle drawing, socializing, and networking.
Saturday, August 6, 2022, is DAY ONE (1) of the Beat the Bear Market WEBINAR. From 1800 Hours local time, there will be admission into the Webinar. A brief introduction to the webinar will be done. After that, a summary of what JPEX is about will follow. Despite its popularity, many people do not know what cryptocurrency entails, so one of the speakers will enlighten the audience about what cryptocurrency means. From then, the event will go deep into the game plan needed to counter the bear market, and the 5 pillars of trading introduction and fundamental analysis. Three (3) pillars will be thoroughly explained and the first day of the event will end.
Sunday, August 7, 2022, is DAY TWO (2) and will begin with admission. After that, there will be a recap of DAY ONE's activities. This will be followed by Pillars 4 and 5. Once done, the emerging decentralized autonomous organization (DAO), and the importance of decentralized finance (DeFi) will be highlighted. Moreover, gaming finance (GameFi) has caught up with Generation Z and has become a form of passive income for many residents of developing economies. Play-to-Earn (P2E) led to the success of Axie Infinity and will be discussed extensively.
There have been numerous regulatory hurdles this year due to the collapse of the TerraUSD (UST) which has led to questions being raised about the adoption of cryptocurrencies in the mainstream.
The way forward in terms of adoption will thoroughly be delved into.
From 21:15 local time in the Philippines, attention will be turned to Traditional Business and Web3 as well as making wealth in this digital revolution.
Question and Answer segments will follow. After this, there will be a Raffle Draw to announce the winners of NFTs, USDTs, and BlueArk (BRK).
Closing remarks will be given and the event will end.
The speakers that will be sharing insights come from major stakeholders of the space such as CryptoVerse, CryptoMind, Afante Studios, Bored Punks of Society, Air Media NFT Gallery, CryptoMind, CryptoWall, SMC Strategies, Project Quidit, Adamant Coin, and Finn Cotton NFT.
Among the speakers are;
How Do I Register?
All you have to do is to create your JPEX account by using this code THOCPH, and then register HERE. You can opt for General Admission or VIP ACCESS.
Register:
https://jp-ex.io/en/register
Get the APP:
Android download link: https://play.google.com/store/search?q=jpex&c=apps
Apple store download link:https://apps.apple.com/hk/app/jpex-exchange/id1559708728
Connect with us:
Instagram: https://www.instagram.com/jpex_official/ (@jpex_official)
Twitter: https://twitter.com/ExchangeJpex (@ExchangeJpex)
Telegram: https://t.me/jpexannouncement (@JPEX official)
Facebook: https://www.facebook.com/JPEX-Exchange-100535999063470 (JPEX Exchange)
Discord: https://discord.gg/3CZmeZ9m
Learn more:
Blog: https://blog.jp-ex.io/en/
---